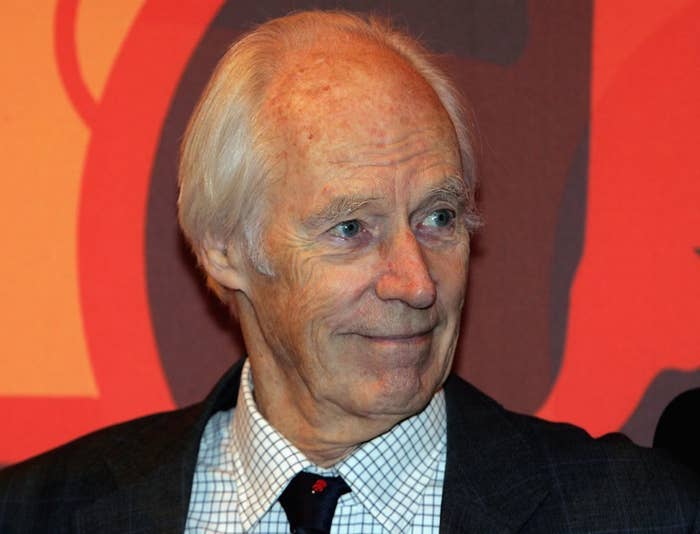 George Martin, who was known as the "fifth Beatle" for producing most of the band's famous catalog, has died at age 90.
In an email statement to BuzzFeed News, Adam Sharp, founder of CA Management, which represented Martin, confirmed that he "passed away peacefully at home."
"The family would like to thank everyone for their thoughts, prayers and messages of support," Sharp said.
"In a career that spanned seven decades he was an inspiration to many and is recognised globally as one of music's most creative talents. He was a true gentleman to the end."
Beatles drummer Ringo Starr, also confirmed the death on Twitter Tuesday night. And Martin's son Giles also posted a tribute to him online.
Paul McCartney posted a touching tribute to Martin on his website in which the Beatle called him a "true gentleman and like a second father to me."
"I'm so sad to hear the news of the passing of dear George Martin. I have so many wonderful memories of this great man that will be with me forever," McCartney wrote.
"He guided the career of The Beatles with such skill and good humour that he became a true friend to me and my family. If anyone earned the title of the fifth Beatle it was George. From the day that he gave The Beatles our first recording contract, to the last time I saw him, he was the most generous, intelligent and musical person I've ever had the pleasure to know.
"I am proud to have known such a fine gentleman with such a keen sense of humour, who had the ability to poke fun at himself. Even when he was Knighted by the Queen there was never the slightest trace of snobbery about him. My family and I, to whom he was a dear friend, will miss him greatly and send our love to his wife Judy and their kids Giles and Lucy, and the grandkids.
"The world has lost a truly great man who left an indelible mark on my soul and the history of British music."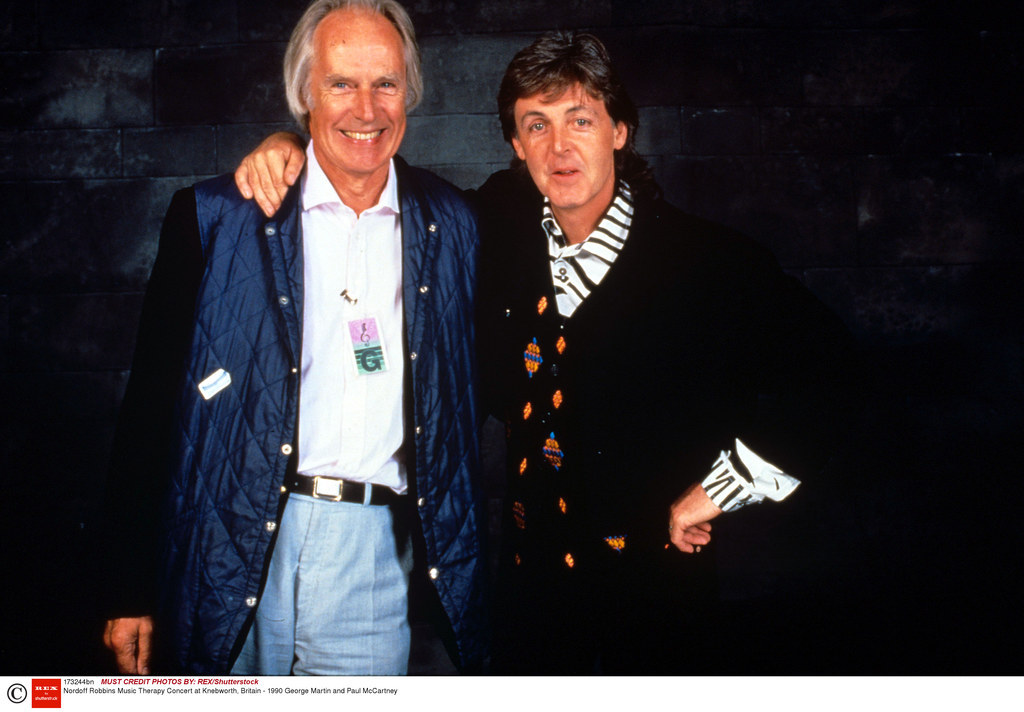 The British producer is credited with signing the Beatles to their first label contract in 1962 and worked on almost all their songs.
Martin is also known for helping arrange the bands songs, such as when he convinced the band to speed up the tempo for the Beatles' first U.S. release, "Please Please Me," according to Billboard.
He worked for more than six decades in the arts and entertainment industry. He originally worked for BBC's Classical Music Department before landing at EMI's Parlophone Records.
Martin won half a dozen Grammy awards, including one with his son Giles in 2007 after producing Beatles remix album Love together, as well as an Academy Award in 1964 for the score to the band's first movie, A Hard Day's Night.
He was inducted into Cleveland's Rock and Roll Hall of Fame in 1999.
Ringo Starr confirmed the news on Twitter, writing, "Thank you for all your love and kindness George."
Starr also wrote "peace and love" to Martin's wife, Judy, whom the producer married in 1966.
Liam Gallagher, lead singer of Oasis, tweeted his condolences.
Sean Ono Lennon, son of Beatle John Lennon, tweeted: "RIP George Martin. I'm so gutted I don't have many words."
British PM David Cameron called Martin "a giant of music."
The cause of death has not been released.