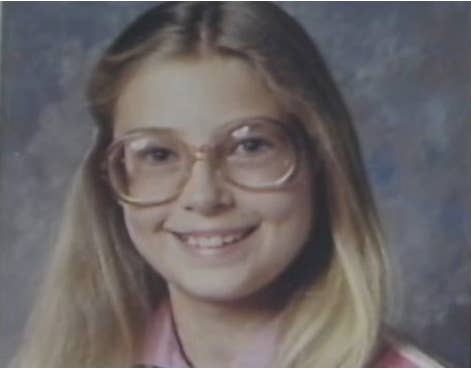 More than three decades after a 12-year-old girl was found raped and murdered near a park in Washington state, investigators say they have finally solved the case after submitting DNA evidence collected at the scene to a public database.
In the third cold case to be cracked in recent months using a genealogy website, 66-year-old Gary Hartman was charged Friday with first-degree rape and murder for the 1986 killing of sixth-grader Michella Welch.
Hartman was recently identified after investigators recovered a discarded restaurant napkin containing his DNA and matched it to a genetic profile from crime scene evidence, Tacoma Police Chief Don Ramsdell said at a news conference Friday. Hartman was never previously suspected of the crime.

According to investigators, Welch was babysitting her two younger sisters at Puget Park in Tacoma, Washington, on March 26, 1986, when she rode her bike home to make sandwiches. The two younger girls left the park briefly to use a restroom at a nearby business and made a call home to check on their sister, but no one picked up.
Welch's bike and the sandwiches were later found at the park, leading investigators to believe she had returned to the park and gone looking for her sisters, while they were using the restroom. Her body was recovered later that night.
"A search dog found Michella's body just before 11 p.m. that night in an isolated area in the gulch, more than a quarter-mile away from the play area," Ramsdell said. "Michella had been sexually assaulted and murdered."
Less than six months later, 13-year-old Jennifer Bastian was sexually assaulted and strangled after riding her bike on a nearby trail in Tacoma. Her body was found in a wooded area.
The similarities between the murders made investigators believe that they were committed by the same person, Ramsdell said, but in 2013 a new piece of DNA evidence collected at the scene where Bastian's body was found revealed that there were two different killers.
Investigators worked up a list of possible suspects for the cases and asked them to submit DNA to an FBI database, leading to the arrest of 60-year-old Robert Washburn, who had been living for many years in Illinois.
After Welch's death in 1986, Washburn had called police and told officers he saw a man resembling a composite sketch of the killer out jogging. After Bastian's death, Washburn was interviewed again, but it did not lead to an arrest, according to the Tacoma News Tribune. After his arrest in May on suspicion of killing Bastian, he pleaded not guilty to murder charges.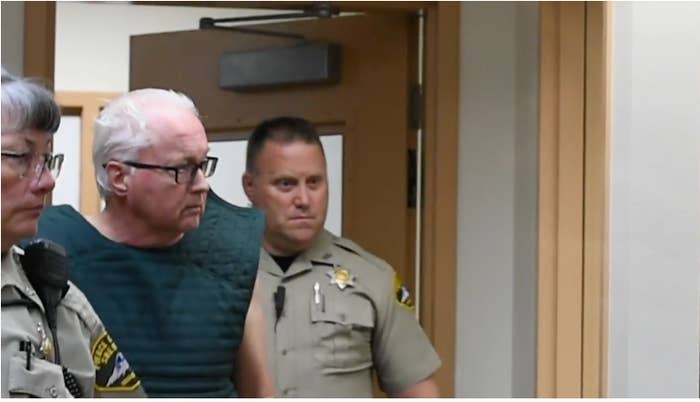 In 2016 the Pierce County Prosecutor's Office hired a "genetic genealogist" at Parabon NanoLabs in Virginia, which used DNA collected from the scene of Welch's murder to build a family tree using public genealogy databases, pairing it with census data and newspaper obituaries.

This narrowed the search down to Gary Hartman and his younger brother, who both had lived in the area in 1986.
On June 5, an investigator followed Hartman to a diner where he sat about 10 feet away and watched him repeatedly use a napkin to wipe his mouth and then toss it into a bag. The investigator later asked an employee cleaning the table for the bag with the napkin.
Police sent the napkin to the Washington State Patrol Crime Laboratory, which confirmed Tuesday that it was a match to the 66-year-old, who was arrested the following day during a traffic stop.

Hartman is being held on a $5 million bail and will be arraigned Monday.
Hartman is believed to have stayed in the area his whole life. Most recently, he was living with his third wife on the shores of Steilacoom Lake and the couple were often seen riding around in vintage cars.
In 1998, Hartman began working at the state Department of Social and Health Services as a registered nurse, according to the News Tribune. More recently, he worked at the Western State Hospital as a community nurse specialist. He had no complaints at work and no previous criminal record. It's not clear what he did between 1986 and 1998.
In April, the man suspected to be the Golden State Killer, who killed a dozen people and raped more than 50 women in a terrifying series of crimes spanning the state of California, was finally caught using the same genetic genealogy approach. Joseph James DeAngelo was found to be living in a Sacramento suburb close to where many of the rapes occurred.
The same database was used in May to solve a double murder from 1987, in which a young Canadian couple were killed and later found in a ditch in rural Washington.

"DNA technology is rapidly advancing," said Pierce County Prosecutor Mark Lindquist in a statement about Welch's case. "If you're a criminal who left DNA at a crime scene, you might as well turn yourself in now. We will eventually catch you."