Former Virginia Police Officer Faints After Judge Denies Bail For Murder Of Unarmed Man
A former police officer fainted in court Wednesday after a judge set no bond on second-degree murder charge on a murder charge in the 2013 shooting death of an unarmed man, who witnesses said was holding his hands up.
A former Fairfax County, Virginia, police officer fainted Wednesday in a courtroom after being denied bail on a second-degree murder in the fatal shooting of an unarmed man nearly two years ago.
Adam Torres, 32, collapsed in court Wednesday after a judge denied bond and announced a trial date of Dec. 14 in the shooting death of 46-year-old John Geer of Springfield, Virginia. Torres appeared "awake and alert" when he was examined later by medical staff, WJLA reported.

Torres was in court following Monday's indictment, which was handed down by a special grand jury in Fairfax County, for an arraignment and bond hearing on charges that he wrongfully shot and killed Geer.
The grand jury listened to six days of testimony from almost 20 witnesses before returning the indictment. Four police officers who were on the scene, as well as Geer's father and friend, said Geer's hands were raised above his shoulders when he was shot.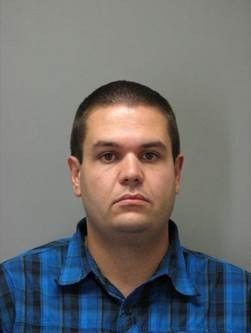 The indictment of Torres marks the first time an on-duty officer in Fairfax County will face criminal prosecution in connection with a shooting, the Washington Post reported.

After Geer's death in 2013, protests erupted and the police force faced intense criticism over a lack of transparency about its investigation. Earlier this month, Fairfax County police announced Torres had been fired.
The police department said Torres turned himself in on Monday evening and is being held without bond in the county jail.
The second-degree murder charges come amid growing unrest against law enforcement after the killings of unarmed men, such as in the death of Michael Brown in Ferguson, Missouri.
"Justice is prevailing," John Geer's father, Don Geer, told the Post. "I figured it was going to eventually happen. It's unfortunate we had to wait so long for it to take place. But our judicial system is going through its process, and we will see justice served."