Former University Of Virginia Students Sue "Rolling Stone" Over Rape Story
Graduates from the University of Virginia are suing Rolling Stone magazine, claiming they suffered "vicious and hurtful attacks" as a result of a now-retracted article that accused their fraternity of gang rape.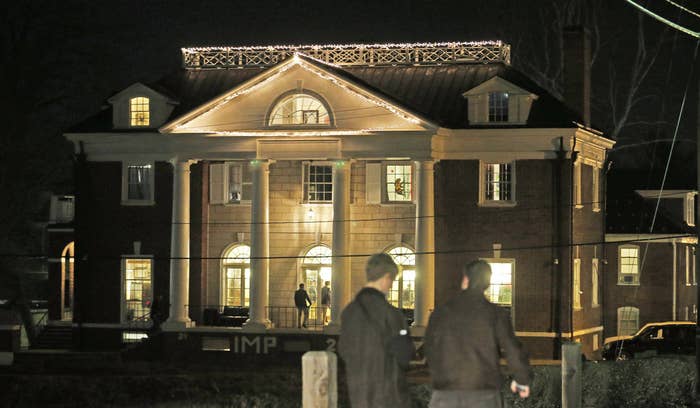 Three University of Virginia graduates who were members of the Phi Kappa Psi fraternity sued Rolling Stone, publisher Wenner Media, and journalist Sabrina Rubin Erdely on Wednesday over a now-discredited account of a gang rape, the Associated Press reported.
According to their attorney, the plaintiffs — George Elias IV, Stephen Hadford, and Ross Fowler — suffered "vicious and hurtful attacks" due to inaccuracies in the November 2014 article that was ultimately retracted in April.
The three students were not named in the Rolling Stone article "A Rape On Campus," but according to the AP, the lawsuit claims the published account "created a simple and direct way to match the alleged attackers" based on "vivid details."
For example, the lawsuit notes that George Elias IV lived in the room in the fraternity house that "was the most likely scene of the alleged crime" based on the information published in the article.
The court documents also claim the three men were humiliated and scolded by family and classmates, which they say left them with "emotional turmoil" and "unable to focus at work and in school," the AP reported. As a result, the men say they will "forever be associated with the alleged gang rape."
The graduates are seeking at least $225,000 in damages for defamation and negligent infliction of emotional distress.
University of Virginia Student Dean Nicole Eramo sued Rolling Stone in May for more than $7.5 million, saying the article of gang rape on campus cast her as the "the chief villain of the story."
Attorneys for the parties involved in the lawsuit did not immediately return a request from BuzzFeed News for comment.
Late Wednesday evening, Rolling Stone managing editor Will Dana stepped down, the New York Times reported.
"After nineteen years at Rolling Stone, I have decided that it is time to move on," Dana said in a statement sent to BuzzFeed News.
"It has been a great ride and I loved it even more than I imagined I would. I am as excited to see where the magazine goes next as I was in the summer of 1978 when I bought my first issue."
The statement did not detail Dana's reasons for leaving, and said that his successor has not been selected.
Dana joined the magazine in 1996. His last day is Aug. 7.
Read the full lawsuit here.
Download PDF