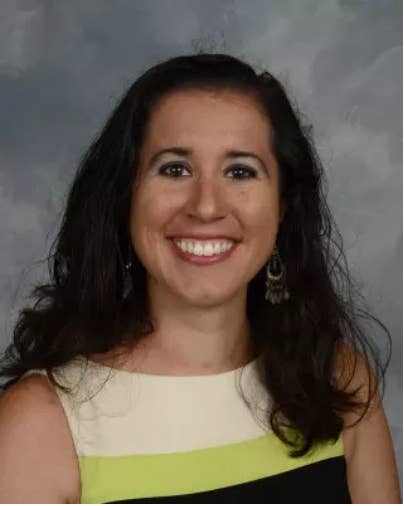 A Florida middle school teacher who hosted a racist podcast and tweeted about eradicating Muslims submitted her resignation Monday.

HuffPost first reported on March 3 that Dayanna Volitich, a 25-year-old social studies teacher at Crystal River Middle School, used a pseudonym to host a white supremacist podcast called Unapologetic in which she argued that some races are better than others.
It was also reported that she used Twitter to share anti-Semitic conspiracy theories and suggest that Muslims be eradicated from the planet. The Twitter account frequently praised and retweeted neo-Nazis and white supremacists.
On the podcast, Volitich said "science" has shown that some races are smarter than others and discussed with a guest how it wasn't true that "a kid from Nigeria and a kid who came from Sweden are supposed to learn exactly the same."

In screenshots of the now-deleted Twitter account captured by HuffPost, Volitich tweeted that Islam "legitimizes" terrorist behavior and it will continue "until we eradicate [Muslims] from the face of the earth."
Through her attorney, Charles E. Moore, Volitich confirmed that it was her speaking, but said it was meant to be "political satire," CNN reported.

Following the report, the Citrus County School District said it had removed Volitich from the classroom while it investigated her behavior.
Assistant Superintendent Mike Mullen said in an email sent to BuzzFeed News that the district received Volitich's resignation, but that it will not be final until the school board considers it at a meeting on April 10.

Mullen also said that since "this is still an ongoing investigation, no further comment can be made."
Volitich's attorney confirmed to BuzzFeed News that his client had "tendered her resignation," but said beyond that he had "no comment."