A man is missing after fast-moving brown water filled Main Street in Maryland's Ellicott City on Sunday, washing away almost everything in its path.
Ellicott City's Main Street was also hit by devastating flash floods in July 2016.
The Howard County Fire & EMS tweeted that the first floor of buildings along Main Street were underwater.
An emergency shelter was opened for anyone who had to evacuate because of the flooding. People inside any of the affected buildings were advised to seek higher ground.
People shared images online that showed the first floors of Main Street becoming submerged.
Emergency personnel were also seen going door to door to look for anyone trapped on the first floor of Main Street.
People shared that they were rescued from their buildings.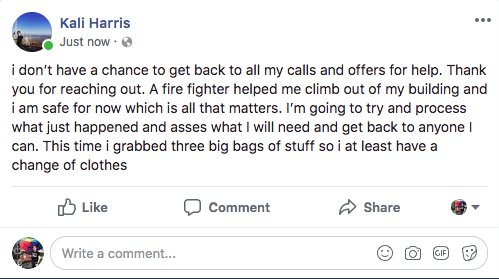 People were evacuated from the west end of Main Street, because of a gas leak coming from Baltimore Gas and Electric, according to county officials.
Maryland Gov. Larry Hogan declared a state of emergency and said he was headed to Ellicott City to assist.
Footage showed cars being almost covered by the water.
And lots of seriously damaged automobiles.
Just three miles away from Main Street, water was seen starting to cover another road.
And other nearby areas were starting to see rising water...
Or were seen already destroyed.
CORRECTION
Ellicott City's name was misstated in an earlier version of this post.