A volunteer firefighter was called Sunday night to the scene of a fatal crash where he found his son was the victim.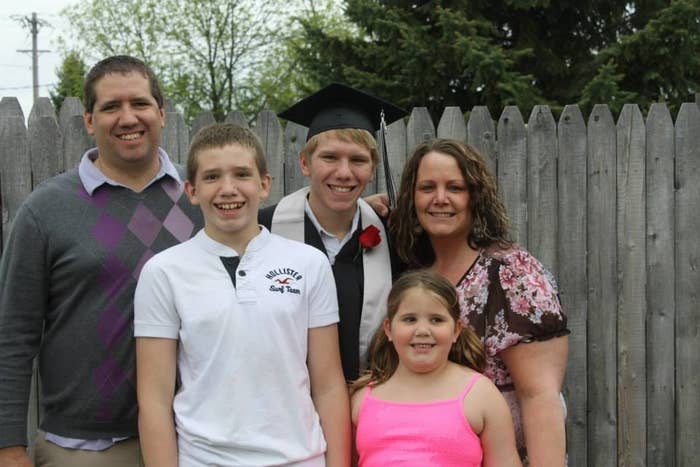 Randy Peterson, a volunteer firefighter in the Minnesota town of Ada, said he started sobbing when he saw the car on fire and realized it was his 16-year-old son, who was killed by a driver who allegedly drove through a stop sign.
"I dropped to my knees. I was a mess. Another member of the crew just held me," Peterson told the Star Tribune.
Peterson said when he got the call about the two-vehicle crash in nearby Borup, his son, Carter, had been gone all day visiting his girlfriend, who lives 40 miles away. Peterson tried to call Carter repeatedly as he drove to the scene of the crash to check if he was OK, but he didn't pick up.
"The only thing on my mind is I just want my boy back," he wrote on Facebook.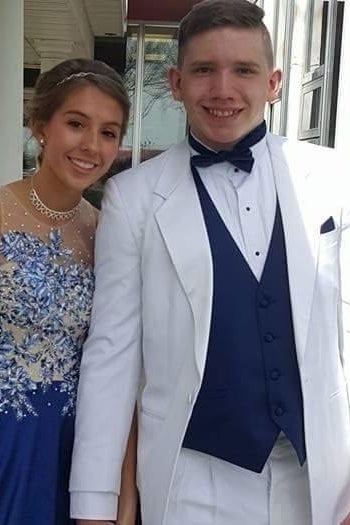 Carter Peterson with his girlfriend Sarah Hanna
Earlier in the day, Carter Peterson dropped off his girlfriend in Hawley, Minnesota, before heading home. As he came to an intersection he was broadsided by a pickup, the Star Tribune reported. The impact sent the teen's car into a ditch where it rolled over and caught fire. He died at the scene.
The other driver, a 20-year-old North Dakota man, was not hurt. Alcohol was detected, the state patrol said.
Randy described his son as an extremely cautious driver. "He did nothing wrong," he said. "He's driving down the road and all of a sudden somebody goes through a stop sign. In the blink of an eye and he's gone."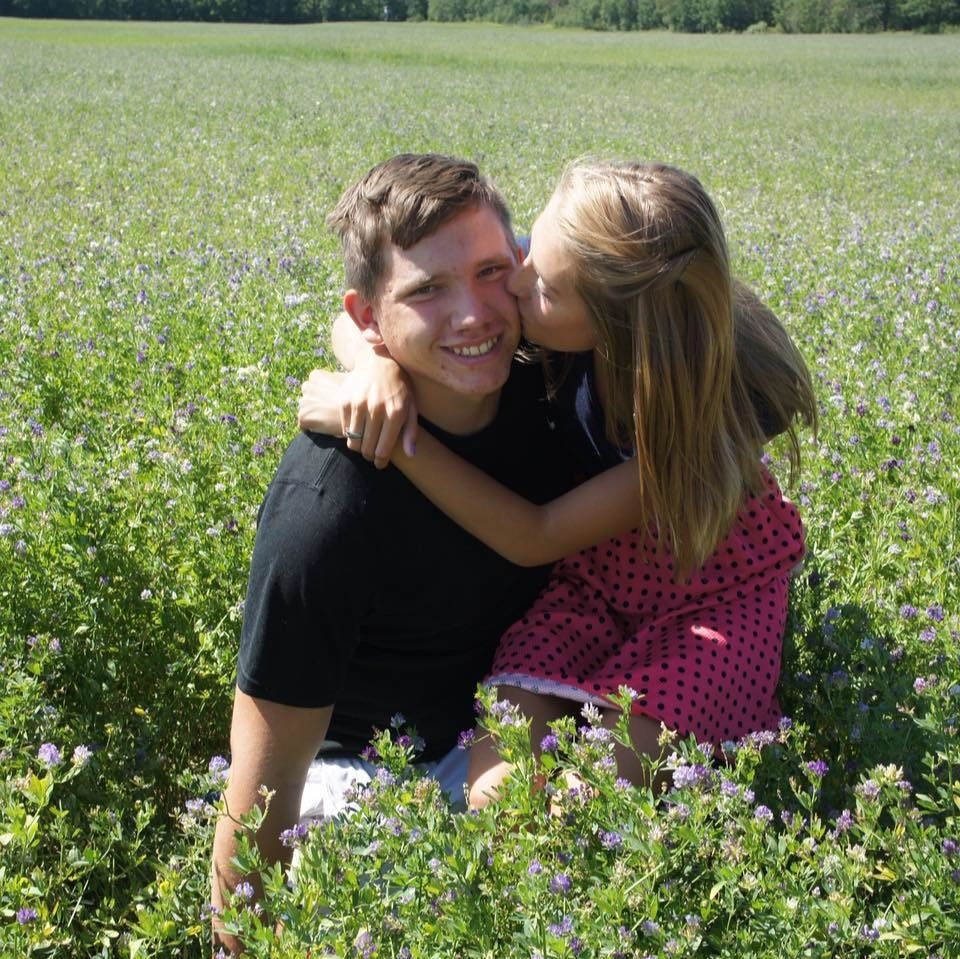 Randy said his son, a junior at Ada-Borup High School, played defense for the football team. Along with sports, his girlfriend was his world, Randy said.
"Football is family basically, especially for Carter. He just made everyone family," said teammate Tyler Hoven to WDAY News.
At Wednesday's game, players and fans wore Carter's number 63 and hugged the Peterson family and his girlfriend.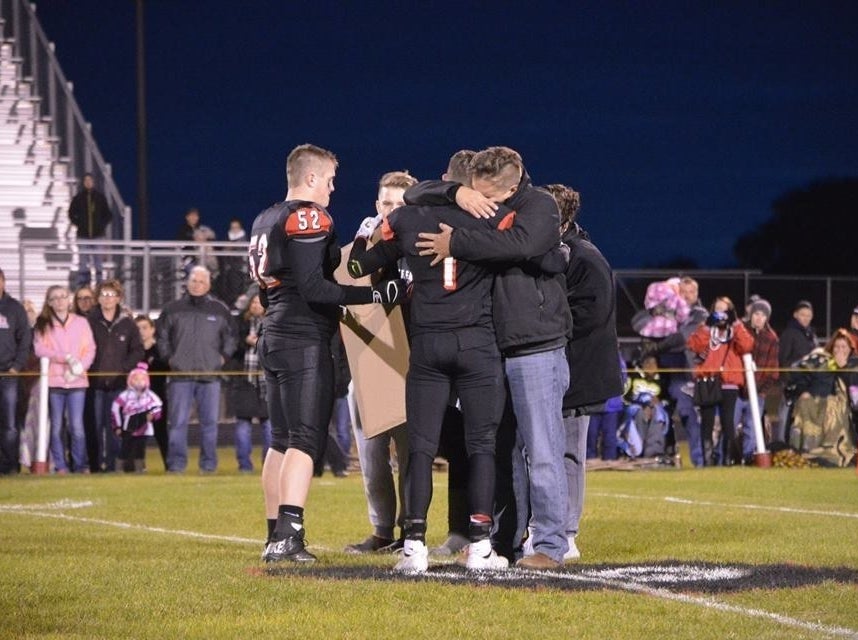 CORRECTION
The 20-year-old driver allegedly hit Carter Peterson's car after not stopping at a stop sign. An earlier version of this post misstated what caused the crash.