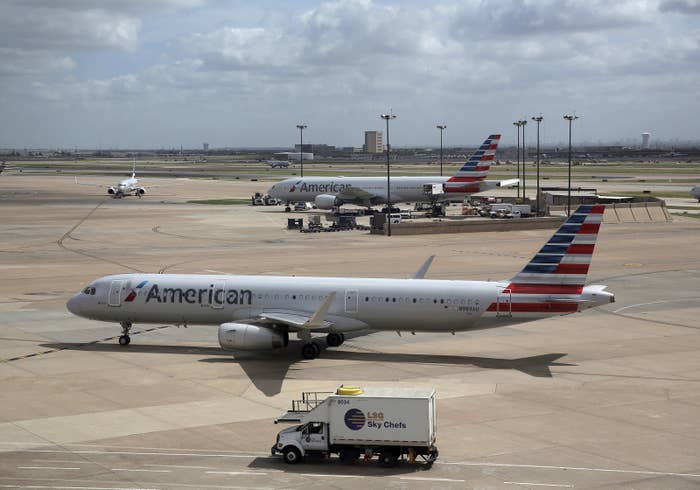 An American Airlines cleaning crew discovered a fetus inside the empty bathroom of a plane Tuesday morning while it was parked at LaGuardia Airport in New York, an airline spokesperson confirmed.

An investigation into what happened remained ongoing, but a spokesperson for the New York City Office of Chief Medical Examiner told BuzzFeed News that the gestational age of the fetus was estimated to be five months.

The plane had flown from Charlotte, North Carolina, and arrived at LaGuardia Airport around 11 p.m. local time, according to American Airlines spokesperson Justin Franco. After everyone left the plane, it was towed near a hangar, where it was parked overnight, he added.

The next morning, American Airlines employees were getting the plane ready for service, "when one of our cleaning crew members went into the lavatories onboard the aircraft and noticed there was a lot of toilet paper in the toilet bowl section of the lavatory, and upon further inspection came across the fetus," Franco said.

The crew member told her manager, and the airline then notified law enforcement.
Franco said the plane was supposed to take off at 7:15 a.m. as AA flight 894, but because of the investigation, passengers were put on other planes.