Federal Spending Bill Blocks Funding For Medical Marijuana Raids, Legalization In D.C.
The proposed congressional budget released Tuesday night prevents the Department of Justice from using funds to undermine state laws regarding medical marijuana.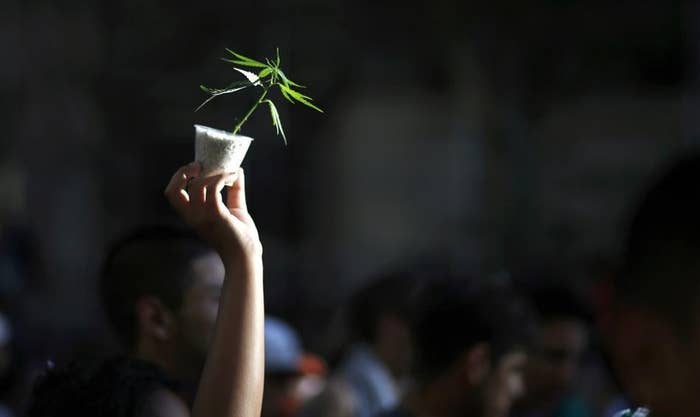 The House budget passed Tuesday night prevents the Department of Justice and Drug Enforcement Administration from using funds to interfere with state laws that legalize medical marijuana.
The amendment was introduced by California Reps. Dana Rohrabacher, a Republican, and Sam Farr, a Democrat, and was approved by the House of Representatives in May. It implies that DEA raids on medical marijuana patients in states where it is legal will stop.
The budget Senate proposal — which must still go back to the House for a full vote before it lands on President Obama's desk — would keep all but the Department of Homeland Security (DHS) operating normally through the end of the fiscal year in 2015.
The compromise bill was approved with Republicans agreeing to put off a fight with Obama over his immigration policies until February, when funding for the DHS is slated to run out, the Associated Press reported.
None of the funds made available in this Act to the Department of Justice may be used, with respect to the States of Alabama, Alaska, Arizona, California, Colorado, Connecticut, Delaware, District of Columbia, Florida, Hawaii, Illinois, Iowa, Kentucky, Maine, Maryland, Massachusetts, Michigan, Minnesota, Mississippi, Missouri, Montana, Nevada, New Hampshire, New Jersey, New Mexico, Oregon, Rhode Island, South Carolina, Tennessee, Utah, Vermont, Washington, and Wisconsin, to prevent such States from implementing their own State laws that authorize the use, distribution, possession, or cultivation of medical marijuana.
None of the funds made available by this Act may be used in contravention of section 7606 (''Legitimacy of Industrial Hemp Research'') of the Agricultural Act of 2014 (Public Law 113–79) by the Department of Justice or the Drug Enforcement Administration.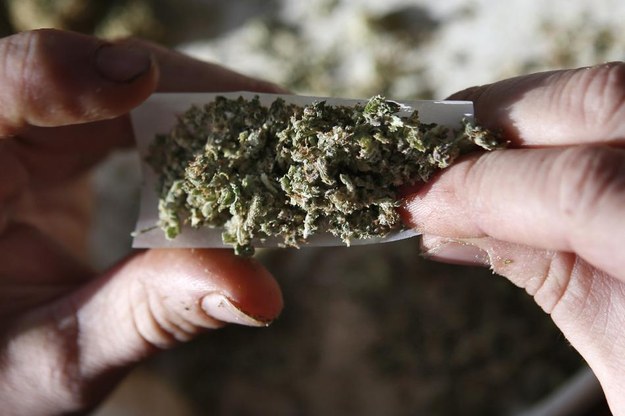 Marijuana advocates were pleased with the bill.
Tom Angell, founder of Marijuana Majority, said in statement to BuzzFeed News: "Congressional leaders seem to have finally gotten the message that a supermajority of Americans wants states to be able to implement sensible marijuana reforms without federal interference."
Angell also urged the Obama administration to use this opportunity to "reschedule marijuana immediately." Marijuana is currently classified as a Schedule I drug, meaning it's a dangerous narcotic with no accepted medical use. Heroin and LSD are also classified Schedule I, while cocaine and methamphetamine are Schedule II, a lower ranking.
Advocates say reclassifying the drug would allow for state and federal laws to be in sync, and conserve law enforcement resources. It would also ease access to research of the drug and tension between banks and marijuana retailers.
Erik Altieri, communication director for the National Organization for the Reform of Marijuana Laws, also released a statement that said: "By restricting these agencies in this manner, the nearly two dozen states that implemented medical marijuana programs can hopefully breathe easier knowing federal money won't be spent to interfere with their progress. We hope this leads to further reforms at the federal level further enshrining this sentiment into law."
The bill also effectively blocks the legalization of recreational marijuana use in Washington, D.C., but preserves its decriminalization law.
Voters in Washington, D.C., overwhelmingly passed a recreational marijuana referendum on the November ballot, which is now effectively blocked. The District passed a decriminalization bill in April that will remain intact.
The proposed bill's appropriations section, which allocates millions in funds to the district, states:
"None of the Federal funds contained in this Act may be used to enact or carry out any law, rule, or regulation to legalize or otherwise reduce penalties associated with the possession, use, or distribution of any schedule I substance under the Controlled Substances Act (21 U.S.C. 801 et seq.) or any tetrahydrocannabinols derivative."
Congress largely leaves Washington, D.C. to govern itself, but it does have the authority to tell the city how to spend its money. The ban on using funds for legalization effectively blocks the referendum voters recently passed.
Earlier on Tuesday, Senate Majority Leader Harry Reid, said of the rider: "I'm opposed to what the House is trying to do."
"If they put it in there, it's going to be hard to take it out over here," he added.
Marijuana advocates in Washington D.C. and those who advocate for the district's autonomy were not pleased. D.C. Cannabis Campaign, which sponsored the ballot measure to legalize weed, tweeted the following: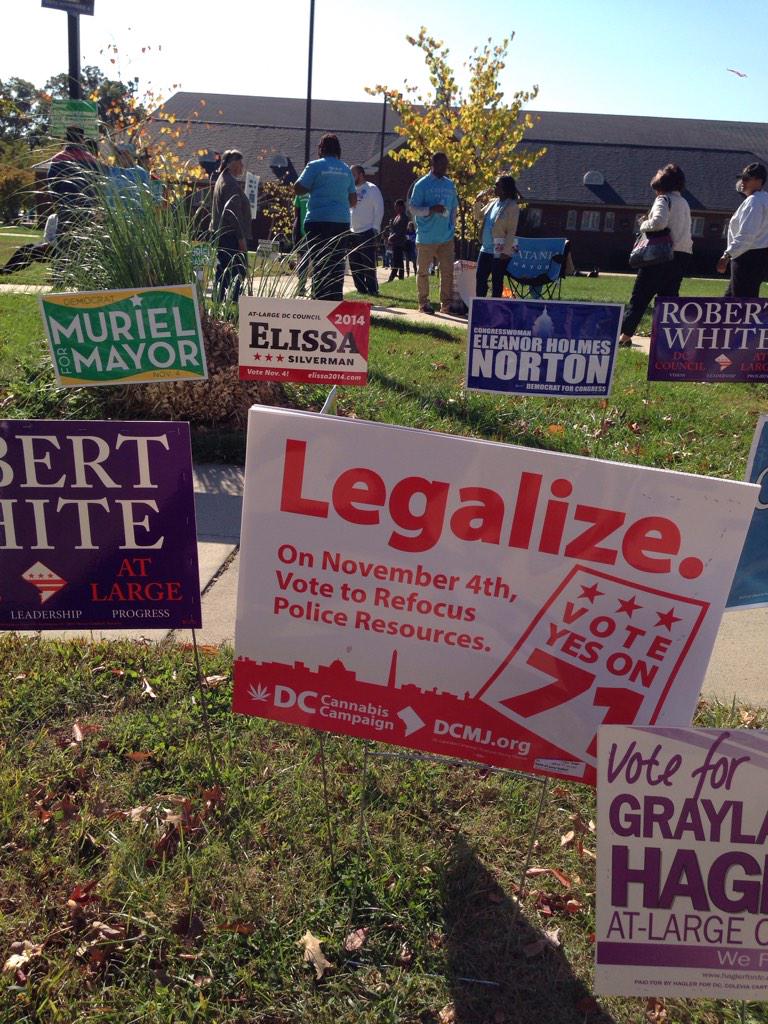 Washington, D.C., does take in local revenue. An earlier version of this post misstated that it did not.