Family, Friends Mourn Freddie Gray At Wake One Night After Chaotic Protests
The family of Freddie Gray held a wake in Baltimore Sunday for the 25-year-old unarmed black man who died from a spinal injury that he received while in police custody. The service followed a night of demonstrations that lead to the arrests of 35 people.
The family of Freddie Gray held a wake for him Sunday, following the largest protest in Baltimore since he died on April 19. It's been two weeks since the foot chase with officers and a ride in a police van left him with a mysterious spinal injury.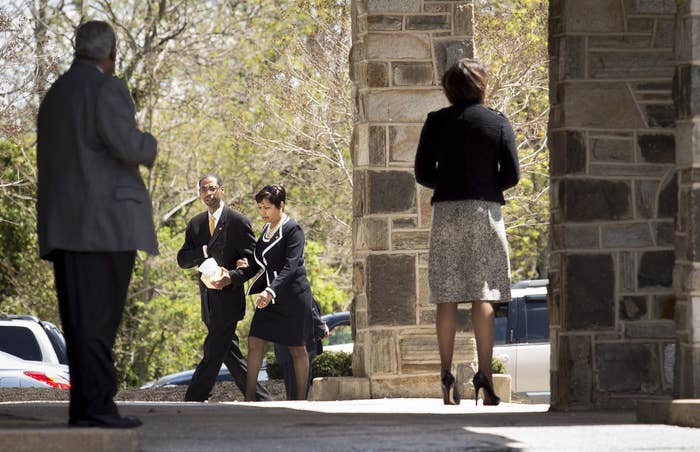 About 1,200 protesters gathered at City Hall in Baltimore on Saturday, officials said, to protest Gray's death, which has prompted almost daily demonstrations since he died.
The protest on Saturday was largely peaceful, but a handful of people broke off from the group and destroyed property, including cop cars. At least 35 people were arrested and six injured.
Before Sunday's wake, Gray's family called for protesters to be peaceful.
"My family wants to say, 'Can y'all please, please stop the violence,'" said his sister Fredericka Gray on Saturday night, according to CNN. "Freddie Gray would not want this."
Gray was laid in a white casket and was dressed in a white shirt, black pants, white sneakers, and a white Los Angeles Dodgers baseball cap.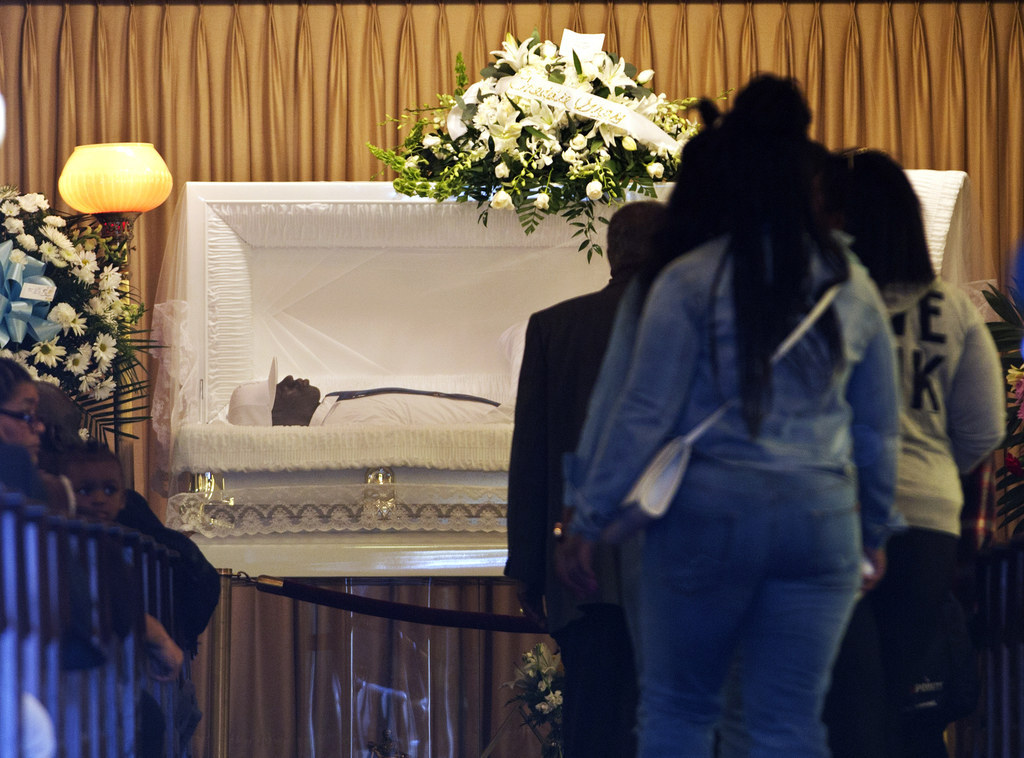 Inside the lid of the coffin was a pillow with the quote "Peace, Y'all," and a picture of Gray bordered by doves, the Associated Press reported.
Gray's relatives, including his parents, sisters, and grandmother, sat near the casket in the chapel, greeting those who came to pay their respects, according to the Baltimore Sun.
People lined up outside the Vaughn Green East funeral home to pay their respects to Gray.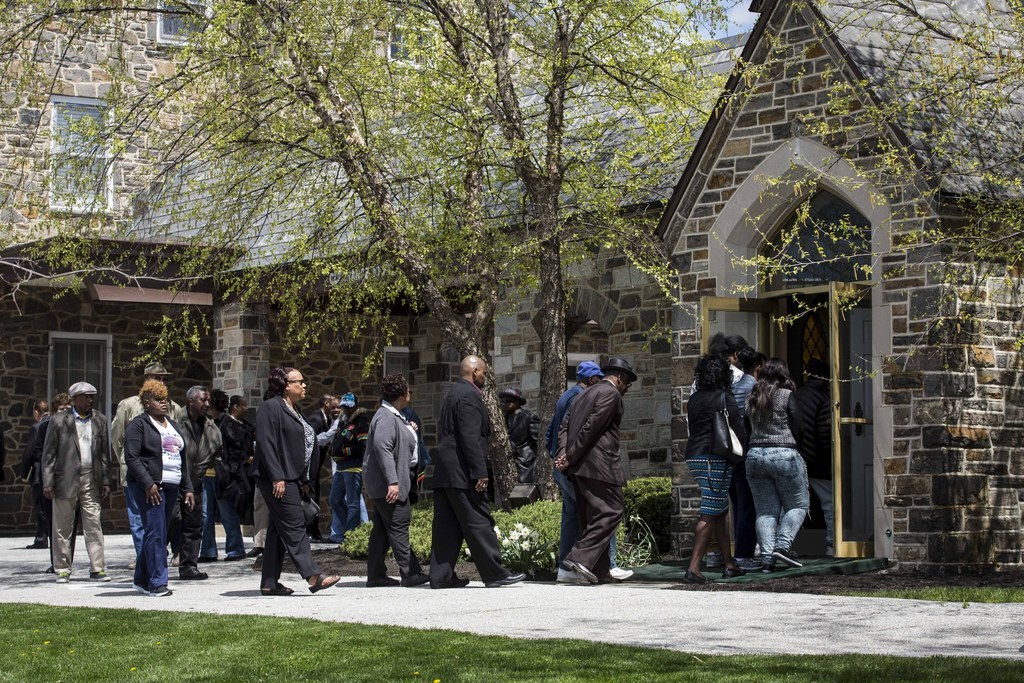 Mourners embraced one another as they waited in line outside Gray's wake.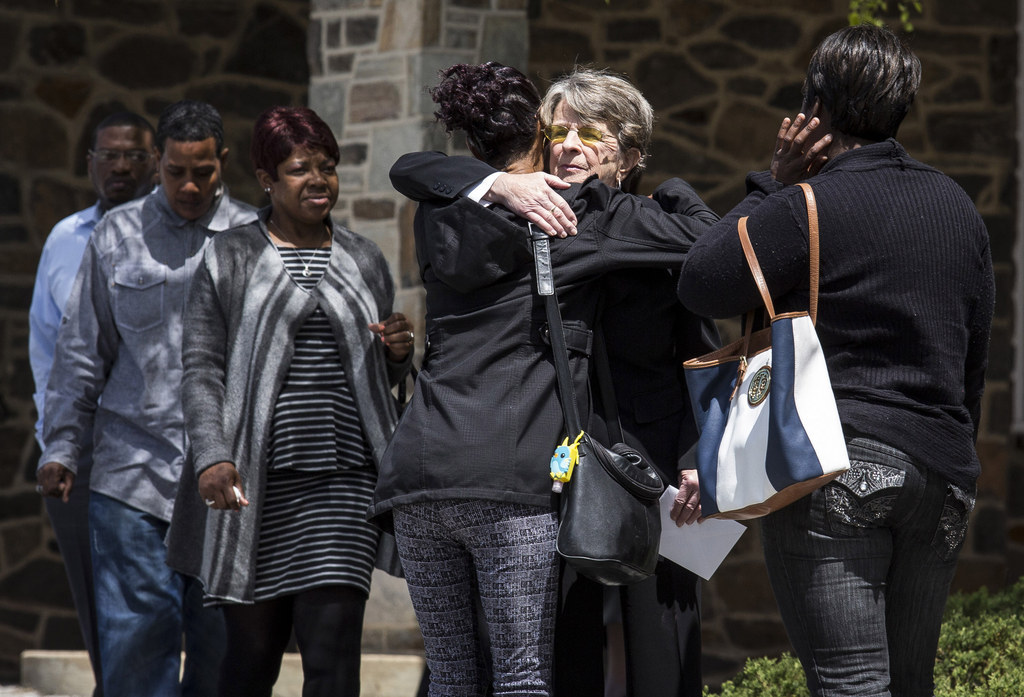 Frances Hardy wiped her face after paying respects at Gray's wake.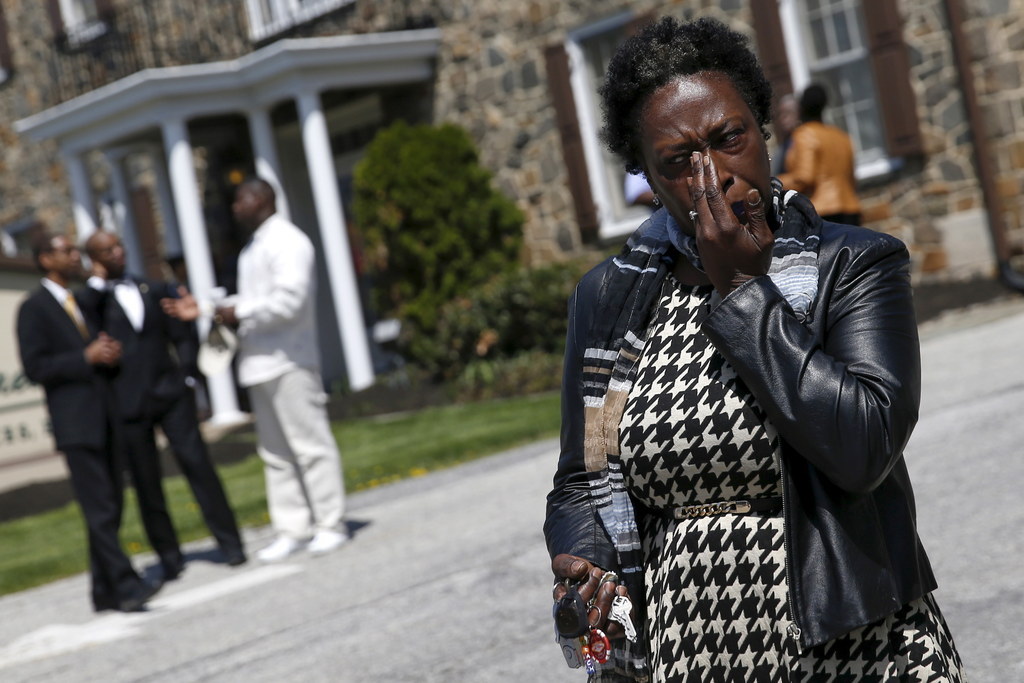 Outside, 40 mourners gathered. Some held signs that read "We Will Remember" and "Our Hearts Are With You."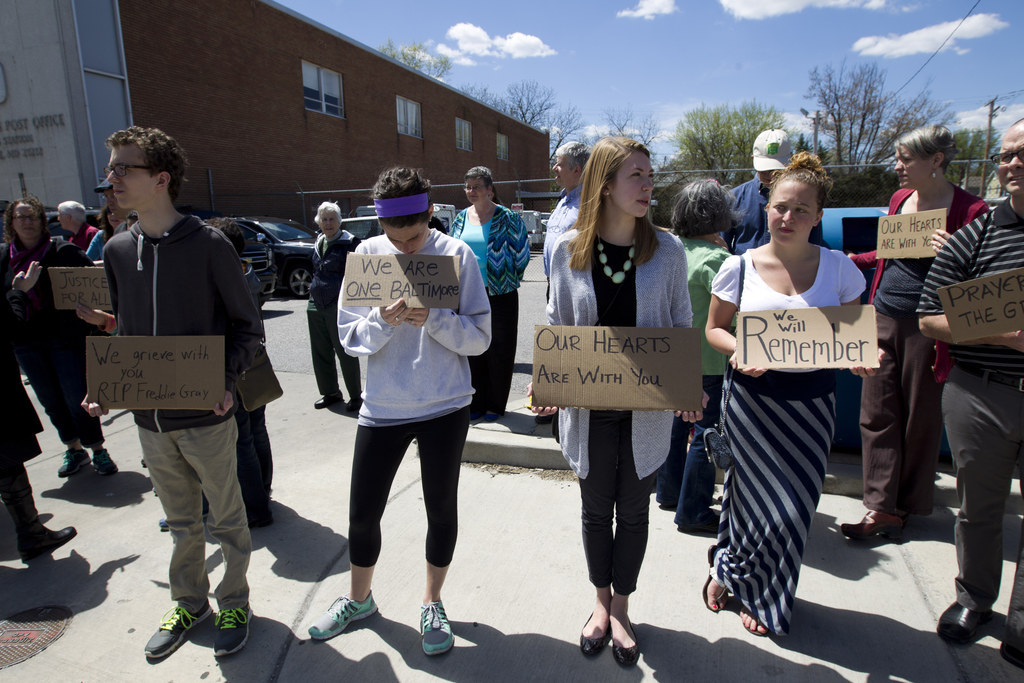 Timeka Patterson held a sign that reads "Black Lives Matter Justice for Freddie Gray."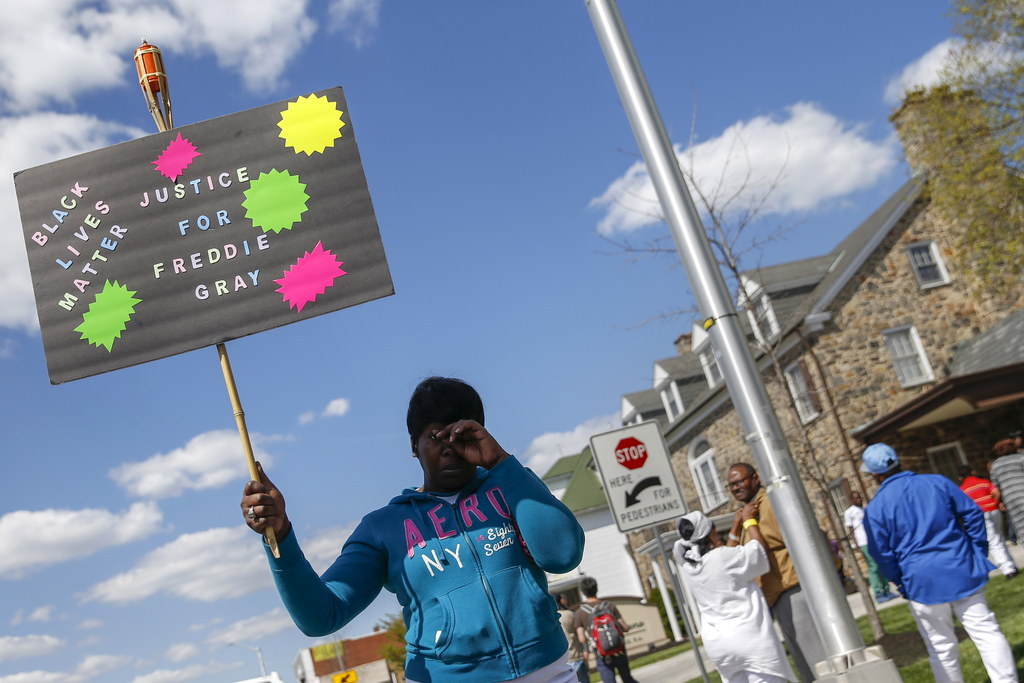 Gray's funeral is scheduled for Monday, and will be held at New Shiloh Baptist Church, according to CBS Local.
The Gray family will allow visitation at the church before services, beginning at 10 a.m.
The White House said Sunday night that it would send a representative from President Barack Obama's initiative for minority males to Gray's funeral.
Broderick Johnson, the chairman of the My Brother's Keeper Task Force, will represent the Obama administration at Monday's funeral for Freddie Gray, the Associated Press reported.
Johnson, who is a Baltimore native, will be accompanied by two other officials.