Attorney For Officer Who Fatally Shot Philando Castile Says He Reacted To Display Of Gun
Saint Anthony Police officer Jeronimo Yanez's lawyer argues that his client's decision to shoot Castile was not fueled by race.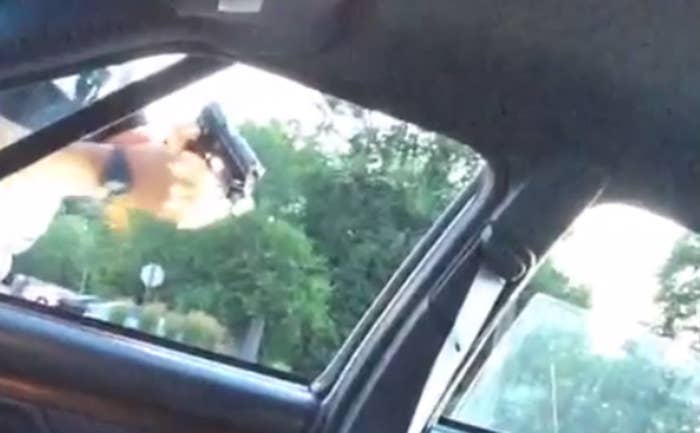 The attorney of the Minnesota police officer who shot and killed a black man during a traffic stop said Saturday that his client reacted to the presence and display of a gun, and not the man's race.
Minneapolis attorney Thomas Kelly said that Saint Anthony police officer Jeronimo Yanez, who fatally shot 32-year-old Philando Castile on July 6, decided to shoot him based on "the presence of that gun and the display of that gun," according to the Associated Press.
A Facebook Live video, captured by Castile's girlfriend Diamond "Lavish" Reynolds and posted Wednesday night, showed the aftermath of a Castile's fatal shooting in Falcon Heights, Minnesota.
Castile, a cafeteria supervisor at public school J.J. Hill Montessori, St. Paul, died later in the hospital.
The shooting took place after a traffic stop at about 9 p.m. local time on Larpenteur Avenue, near Fry Street. A gun was recovered from the scene.
Saint Anthony Sgt. John Magsen said he was aware of the Facebook video but did not initially confirm that it was of the incident. The video was temporarily removed, but reappeared on the page later with a graphic content warning.
"We're very sorry that the video was temporarily inaccessible," Facebook told BuzzFeed News in a statement. "It was down due to a technical glitch and restored as soon as we were able to investigate."
Reynolds streamed the graphic encounter from the seat of a car. The video shows Castile sitting in the other seat, his white shirt soaked in blood.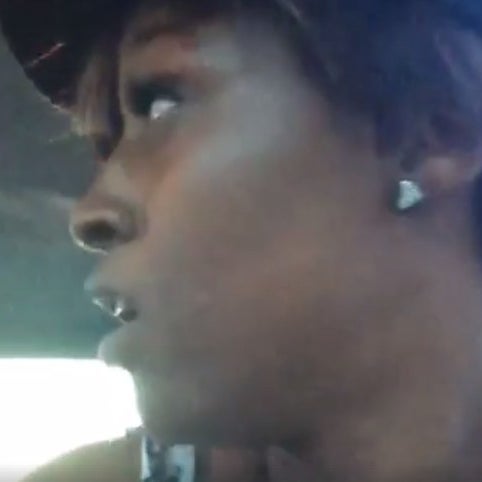 Video posted on Facebook shows Lavish Reynolds as she live-streamed in the car following her boyfriend's shooting by officers in Minnesota.
"We got pulled over for a busted tail light in the back," Reynolds says in the video. "They killed my boyfriend."

Reynolds says Castile was trying to get his ID out of his pocket, adding that he was licensed to carry a weapon.
"He let the officer know that he had a firearm and he was reaching for his wallet and the officer just shot him in his arm."
Yanez, pointing his gun at the victim, then appears to yell out, "Fuck."
"I told him not to reach for it," he says. "I told him get his hand off it."
"You told him to get his ID, sir," she replies.
"Oh my god, please don't tell me he's dead," Reynolds then says, as Castile appears to have stopped moving. "Please don't tell me my boyfriend just went like that."
She asks God repeatedly to not let her boyfriend die. She then says to Yanez, "You shot four bullets into him, sir. He was just getting his license."
As more officers arrive, they ask Reynolds to exit the vehicle, while multiple cops are seen pointing their weapons at her. She asks, "You have my daughter?"
The officers tell her she is being detained while they "get this all sorted out."
Reynolds's phone is set on the ground, while a child can be heard crying in the background. Handcuffs are then heard being put on the woman.
"Don't tell me my boyfriend's gone," she says. "He don't deserve this."
"Please, no! Don't let him be gone, Lord!" she cries.
Her stream cuts out but later returns as she describes sitting in the back of a patrol car asking for someone to pick her up. She starts crying, and a girl can be heard saying, "It's OK, Mommy." The woman sobs, and the daughter says, "It's OK, I'm right here with you."
She continues to repeat her story through the remainder of the video, saying her boyfriend was just complying with the officer's request to get his license and he told the cop he carried a gun.
On July 7, the Bureau of Criminal Apprehension, which investigates police shootings, identified the officer who shot Castile as Jeronimo Yanez. Yanez stopped Castile's car along with Officer Joseph Kauser.
"Officer Yanez approached the vehicle from the driver's side and Officer Kauser from the passenger side. At one point during the interaction, Officer Yanez discharged his weapon, striking Castile multiple times. No one else was injured. A gun was recovered at the scene," the BCA said in a statement.
Both officers have been with St. Anthony Police Department for four years and are now on administrative leave pending the outcome of the investigation. Once complete, the BCA will provide its findings to local prosecutors, who will determine if criminal charges should be filed.