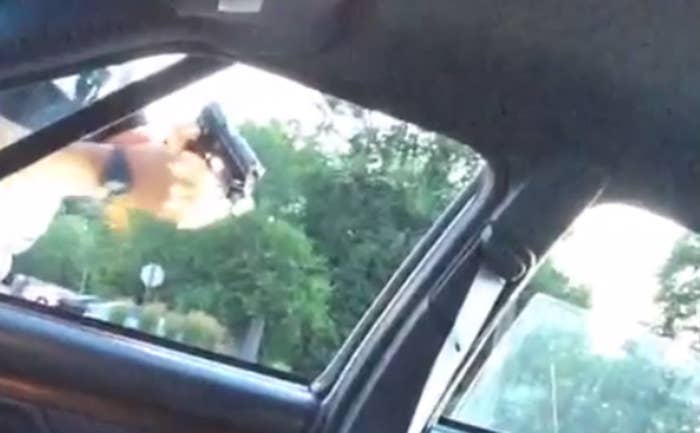 The attorney of the Minnesota police officer who shot and killed a black man during a traffic stop said Saturday that his client reacted to the presence and display of a gun, and not the man's race.
Minneapolis attorney Thomas Kelly said that Saint Anthony police officer Jeronimo Yanez, who fatally shot 32-year-old Philando Castile on July 6, decided to shoot him based on "the presence of that gun and the display of that gun," according to the Associated Press.
A Facebook Live video, captured by Castile's girlfriend Diamond "Lavish" Reynolds and posted Wednesday night, showed the aftermath of a Castile's fatal shooting in Falcon Heights, Minnesota.
Castile, a cafeteria supervisor at public school J.J. Hill Montessori, St. Paul, died later in the hospital.
The shooting took place after a traffic stop at about 9 p.m. local time on Larpenteur Avenue, near Fry Street. A gun was recovered from the scene.
Saint Anthony Sgt. John Magsen said he was aware of the Facebook video but did not initially confirm that it was of the incident. The video was temporarily removed, but reappeared on the page later with a graphic content warning.
"We're very sorry that the video was temporarily inaccessible," Facebook told BuzzFeed News in a statement. "It was down due to a technical glitch and restored as soon as we were able to investigate."
Reynolds streamed the graphic encounter from the seat of a car. The video shows Castile sitting in the other seat, his white shirt soaked in blood.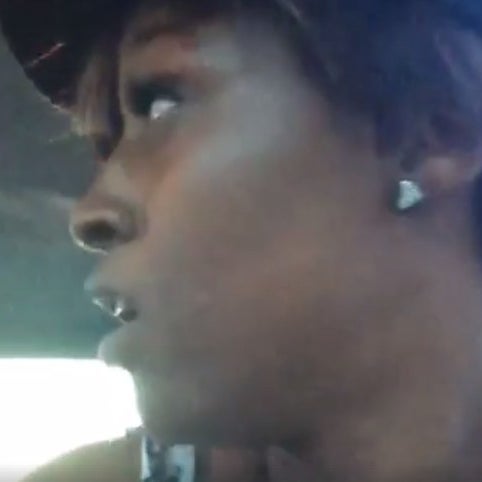 Video posted on Facebook shows Lavish Reynolds as she live-streamed in the car following her boyfriend's shooting by officers in Minnesota.
"We got pulled over for a busted tail light in the back," Reynolds says in the video. "They killed my boyfriend."

Reynolds says Castile was trying to get his ID out of his pocket, adding that he was licensed to carry a weapon.
"He let the officer know that he had a firearm and he was reaching for his wallet and the officer just shot him in his arm."
Yanez, pointing his gun at the victim, then appears to yell out, "Fuck."
"I told him not to reach for it," he says. "I told him get his hand off it."
"You told him to get his ID, sir," she replies.
"Oh my god, please don't tell me he's dead," Reynolds then says, as Castile appears to have stopped moving. "Please don't tell me my boyfriend just went like that."
She asks God repeatedly to not let her boyfriend die. She then says to Yanez, "You shot four bullets into him, sir. He was just getting his license."
As more officers arrive, they ask Reynolds to exit the vehicle, while multiple cops are seen pointing their weapons at her. She asks, "You have my daughter?"
The officers tell her she is being detained while they "get this all sorted out."
Reynolds's phone is set on the ground, while a child can be heard crying in the background. Handcuffs are then heard being put on the woman.
"Don't tell me my boyfriend's gone," she says. "He don't deserve this."
"Please, no! Don't let him be gone, Lord!" she cries.
Her stream cuts out but later returns as she describes sitting in the back of a patrol car asking for someone to pick her up. She starts crying, and a girl can be heard saying, "It's OK, Mommy." The woman sobs, and the daughter says, "It's OK, I'm right here with you."
She continues to repeat her story through the remainder of the video, saying her boyfriend was just complying with the officer's request to get his license and he told the cop he carried a gun.
On July 7, the Bureau of Criminal Apprehension, which investigates police shootings, identified the officer who shot Castile as Jeronimo Yanez. Yanez stopped Castile's car along with Officer Joseph Kauser.
"Officer Yanez approached the vehicle from the driver's side and Officer Kauser from the passenger side. At one point during the interaction, Officer Yanez discharged his weapon, striking Castile multiple times. No one else was injured. A gun was recovered at the scene," the BCA said in a statement.
Both officers have been with St. Anthony Police Department for four years and are now on administrative leave pending the outcome of the investigation. Once complete, the BCA will provide its findings to local prosecutors, who will determine if criminal charges should be filed.
It is believed Castile was taken to Hennepin County Medical Center where he died at approximately 9:37 p.m. Wednesday evening. His uncle, Clarence Castile, who was at the hospital, confirmed on social media his nephew had died.
"My nephew is gone at the hands of the police," Castile wrote on Facebook.
Speaking to a reporter from the Star-Tribune outside the hospital after meeting with the Castile family, Minneapolis NAACP chapter President Nekima Levy-Pounds said: "The family has a number of concerns about what happened in this case. They do not believe the shooting was warranted in this case."
"Philando Castile was an upstanding citizen from all the reports that we've heard, and all the reports from his family. He was a nutrition worker at JJ Hill, which is a Saint Paul public school, and we have a number of questions about how something like this could happen once again."
"We are still grieving from the death of Jamar Clark at the hands of Minneapolis police department officers, and we did not get justice in this case, and here we are — again — having to mourn a the loss of a community member."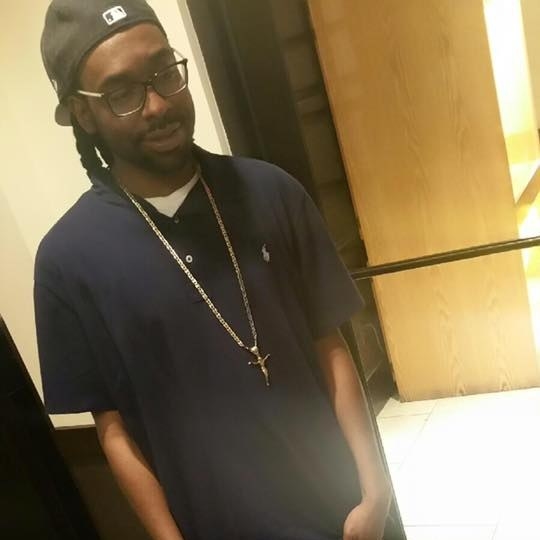 In a statement, St. Paul Public Schools (SPPS) said Castile was employed in the Nutrition Services Department since 2002 at the age of 19. He had been promoted two years ago and co-workers described him as a " a team player who maintained great relationships with staff and students alike" and someone who was "quick to greet former coworkers with a smile and hug."
Castile graduated from Central High School in 2001.

In the statement, one of his co-workers said, "Kids loved him. He was smart, over-qualified. He was quiet, respectful, and kind. I knew him as warm and funny; he called me his 'wing man.' He wore a shirt and tie to his supervisor interview and said his goal was to one day 'sit on the other side of this table.'"
"I am deeply sorry for his family and for their loss," SPPS Superintendent Valeria Silva said. "He's worked in SPPS for many years and he graduated from our district, so he was one of our own."
In the hours following the shooting, crowds of people gathered outside the Minnesota governor's mansion, Summit Avenue. In unison, the crowd chanted "Philando Castile" at Gov. Mark Dayton's official residence.
A number of protesters stayed outside the mansion all night. Some lit campfires, while others staged a sit-in in the road.
The shooting comes one day after police officers in Baton Rouge were seen on camera fatally shooting Alton Sterling, a 37-year-old black man who had a gun in his pocket. Solidarity protests for both shootings have been organized in Chicago.