An ex-wife of the White House staff secretary who resigned Wednesday after revelations of domestic abuse said Thursday in a televised interview that she told the FBI about the abuse more than a year ago.
Jennifer Willoughby, the second ex-wife of Rob Porter, told CNN she was interviewed by the FBI last year as part of a background check for Porter to obtain a security clearance for his position in the White House.
Porter was a top aide to Donald Trump, traveling on Air Force One with the president and frequently advising him in the White House. As staff secretary, his main role was to approve everything that went to the president's desk in the Oval Office.

In order to get a security clearance for a high-level position in the White House, Porter would have had to undergo a thorough background check. On Thursday, White House deputy press secretary Raj Shah said Porter's background investigation was "ongoing" and that "his clearance was never denied."

Porter's first wife, Colbie Holderness, told the Daily Mail on Wednesday that he punched her in the face on a trip to Italy in the early 2000s. Pictures were published showing bruises from the alleged assault.
In 2010, Willoughby filed a temporary protective order against Porter in Arlington, Virginia, after he allegedly violated their separation agreement. In the document she says he punched the glass on their front door, cutting his hand.

In an interview Thursday with CNN's Anderson Cooper, Willoughby spoke in further detail about the alleged abuse, which she said started on their honeymoon in 2009, when he verbally abused her.

"I didn't realize the extent of what I was dealing with, and thankfully, there was a police officer who sort of counseled me," Willoughby said.
The first time Porter physically abused her was about a year into their marriage, she said, when he grabbed her and pulled her out of the shower, following an argument.
"He came to the shower and opened the door and pulled me out to continue yelling at me," said Willoughby.
Holding back tears, she said that it wasn't "until that moment" that she realized "I was in an abusive marriage."

"The idea that he could be so different seems to escape people," said Willoughby about Porter's professional life. "And yet, everyone in their daily lives has a different personality for different situations. I think this, for Rob, was just a really extreme and toxic version of that."
Willoughby said she and Holderness met in March last year to discuss their experiences with Porter, after they had both separately spoken to the FBI. Willoughby said it wasn't until they met and shared stories that she "could really recognize the magnitude of it."
When the FBI approached her about what happened with Porter, Willoughby said she was "very candid and frank and detailed with them about my marriage."
In recent weeks, Porter called Willoughby and asked her to publicly "downplay" the abuse that had happened during their relationship, she said. She declined the request.
"He was asking me to downplay it. He was asking me to emphasize more the relationship that he and I have now as opposed to what I experienced in our marriage," she said.
Porter has denied the allegations of abuse, calling them "simply false."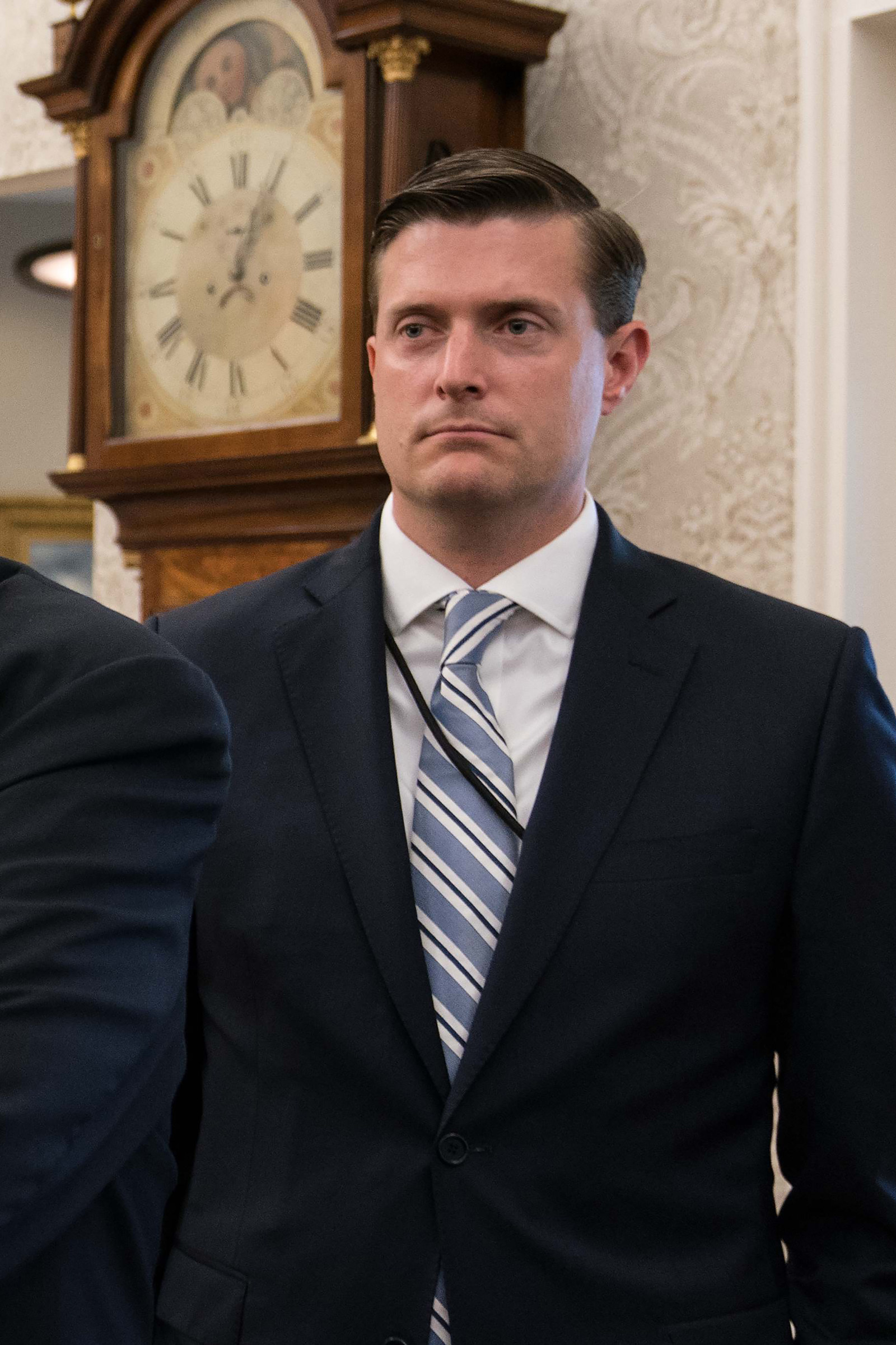 But what remains unclear is who in the Trump administration knew about the allegations and why Porter was still able to work in the White House.

Shah said Thursday that the White House trusts the background check process, and that Trump did not previously know of the allegations or Porter's interim security clearance. White House Chief of Staff John Kelly, according to Shah, was only made "fully aware" of the allegations when reports emerged this week. Shah declined to get into specifics about whether he knew of some of the allegations.
Kelly released two statements Wednesday on Porter's resignation, which mostly showed support for the former staff secretary, although the second said he was "shocked" and clearly condemned domestic violence.
Politico reported Wednesday that "Kelly had been aware of the 2010 protective order, which prevented Porter from getting a full security clearance." CBS and CNN reported that the FBI told the White House in November about the domestic abuse allegations against Porter.

Multiple news sources reported that White House communications director Hope Hicks, who is reportedly dating Porter, helped Kelly draft his first statement. On Thursday, Shah said Hicks "did recuse herself from some matters" regarding Porter. He did not say specifically what she had recused herself from.
Willoughby said Thursday that "if he hasn't already been abusive with Hope [Hicks], he will."

"And particularly now that he's under a lot of stress and scrutiny. That's when the behaviors come out," Willoughy added. "If he hasn't already, he will."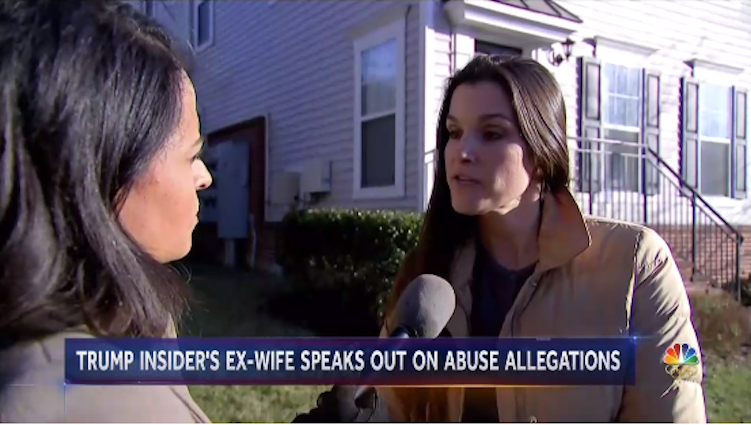 In another interview Thursday, Willoughby told NBC News the FBI asked her whether she believed Porter could be blackmailed with information of his alleged abuse.

"I believe that the people who had the power to blackmail him would be women who had been in personal relationships with him. So in short, the answer could be maybe," Willoughby said.

When asked about Porter denying the allegations, Willoughby said she was "not surprised."
"I think it's really unfortunate," she said. "And I hope that, in light of everything that is coming out, he will be able to face some of the issues that he deals with."