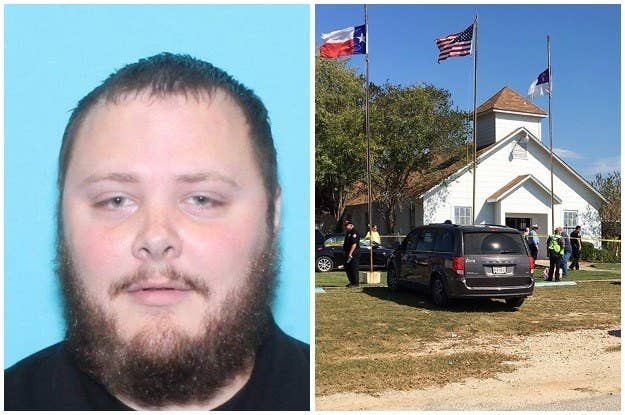 At least 26 people were killed after a gunman opened fire during a Sunday service at the First Baptist Church in Sutherland Springs, Texas, in what authorities called a "domestic situation" involving the shooter's mother-in-law.
The Texas Department of Public Safety confirmed that the suspect was Devin Patrick Kelley, 26, of New Braunfels, Texas. The victims' ages range from 18 months to 77 years old.
Officials confirmed Kelley was found dead inside his vehicle. While a complete autopsy report is yet to be released, officials said Kelley died by an apparent self-inflicted gunshot wound.
Here's what we know about the suspect so far:
Authorities said Kelley had domestic problems with his mother-in-law, who attended the church but was not there on Sunday. Freeman Martin, of the Texas Department of Public Safety, said the mother-in-law had received "threatening texts" from Kelley, but did not elaborate on what those texts said.
It remains unclear if the mother-in-law ever reported Kelley to law enforcement.
"We can't go into details about that domestic situation that is continuing to be vetted and thoroughly investigated, but we wanted to get that out there: This was not racially motivated," FBI Special Agent Christopher Combs told reporters at a press conference.
Authorities also said the motive had nothing to do with religious beliefs.
Combs added that officials know the shooter had "expressed anger towards his mother-in-law."
Authorities appeared to be referring to the mother of Kelley's second wife, Danielle Shields, whom he married on April 4, 2014 in Comal County, Texas, when he was 23 and she was 19, according to Texas marriage records.
One of the victims killed in the shooting was Danielle Shield's grandmother, Lula Woicinski White, relatives told CNN and New York Daily News. White was the mother of Michelle Shields, Kelley's mother-in-law who appeared to be the subject of his threatening texts.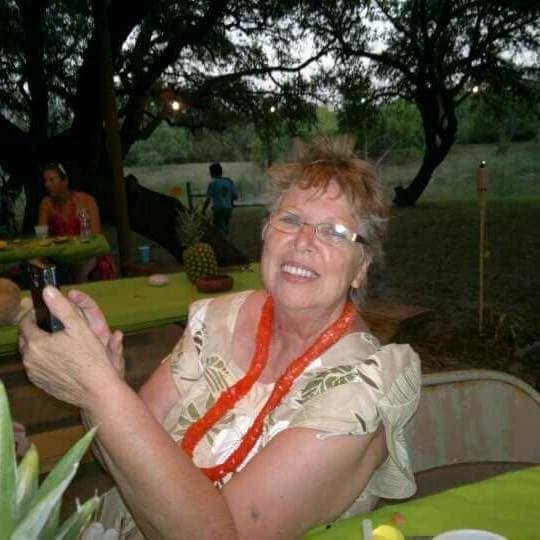 White's family members uploaded her photo to Facebook and thanked several people for their condolence messages.
"My sister was a wonderful, caring person — a God-loving person," Mary Mishler Clyburn told the Daily News. "She loved the people in her church. They were all her best friends."
A photo on White's Facebook page showed her with the son of the church's pastor, Frank Pomeroy, who lost his 14-year-old daughter in the shooting. "I call him bratt and he calls me crazy old lady," White wrote in the photo caption. "He's Pastor Frank and Sherri's son....he's away at college now.... I miss his harassment and hugs..... he's a good bratt...most of the time."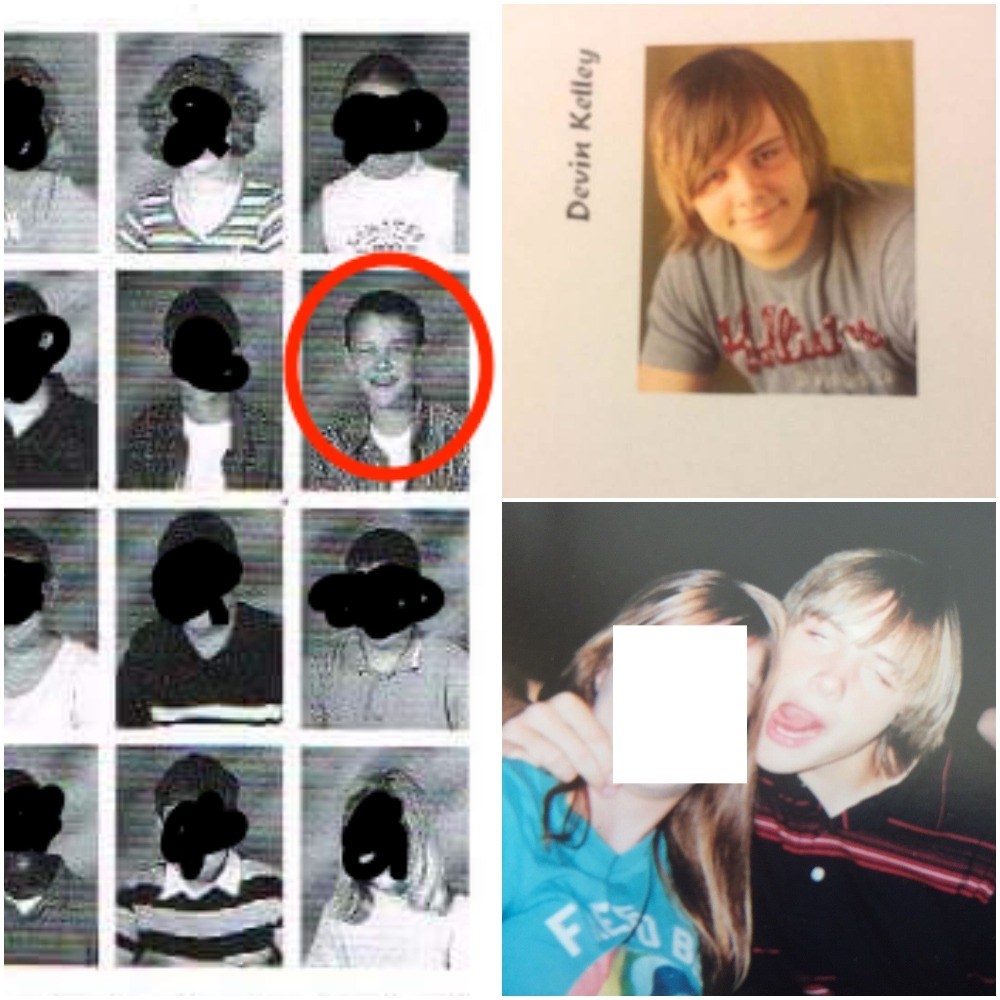 Court records show Kelley married his first wife, Tessa Kelley, in April 2011. The two filed for divorce in Oct. 2012, citing incompatibility, according to New Mexico court records. In the divorce petition, obtained by BuzzFeed News, Tessa Kelley listed her husband's employer as the Holloman Air Force Base in New Mexico, and added "spouse in jail."
Records show Kelley served in the US Air Force from 2010 until his discharge in 2014. According to Air Force spokeswoman Ann Stefanek, he served in logistics readiness at Holloman Air Force Base, New Mexico.
In 2012, Kelley was court-martialed for assaulting his spouse and their child. He received a bad conduct discharge, as well as a year of confinement in a military prison, and was reduced to the lowest rank in the Air Force.
A former Air Force prosecutor told NBC News that Kelley was convicted of fracturing his baby stepson's skull. His first wife Tessa Kelley's son was two years old at the time of their divorce in 2012, according to court records.
Documents from the court martial obtained by BuzzFeed News show that Kelley pleaded guilty to kicking, choking, and pulling the hair of his wife. He also pleaded guilty to striking his stepson "with a force likely to produce death or grievous bodily harm."
In exchange for the guilty pleas, Kelley had several other charges dismissed, including for pointing guns at his wife and one for hitting a child.
A bad-conduct discharge would have forced him to forfeit all of his veterans' benefits, but he would not have been banned under federal law from buying a gun.
Months after he attacked his wife and stepson, Kelley escaped a mental health behavioral facility in New Mexico, according to a police report obtained by KPRC2.
Kelley was picked up by two officers at a bus terminal in El Paso on June 7, 2012, after they learned he had escaped from Peak Behavioral Health Services in Santa Teresa, New Mexico.
A witness told El Paso police that Kelley "suffered from mental disorders" and had plans to escape from the mental health facility. The witness also said that Kelley "was a danger to himself and others as he had already been caught sneaking firearms onto Holloman Air Force base," according to the police report. Kelley was also "attempting to carry out death threats" on his military superiors, the witness told police. It is unclear why Kelley had been admitted to the facility.
In June of 2013, an officer from the Comal County Sheriff's Office answered a "non-emergency call" about a reported sexual assault allegedly committed by Kelley against an unnamed victim, according to records obtained by BuzzFeed News. The alleged assault, labeled in sheriff's department records as "completed" and "forcible rape," was witnessed by a Tessa Kaylnn Brennaman, a name listed for Kelley's first wife in some public records.
Records also show that an officer with the Comal County Sheriff's Office responded to a February 2014 call for a domestic violence incident involving Kelley and Shields, his then-girlfriend. According to a report from the sheriff's department obtained by BuzzFeed News, a caller reported receiving texts from Shields, saying that "her boyfriend is abusing her," and Shields then told authorities that "her arms were red and he told her to pack a bag."
The sheriff's department report concludes by labeling the incident a "misunderstanding and teenage drama." Shields and Kelley were married two months later.
The Texas Department of Public Safety had licensed Kelley as a security guard, and the agency's website states that he worked at New Braunfel's Schlitterbahn Waterpark and resort, according to the San Antonio Express-News.
Kelley did not have a license to carry but he had a "noncommissioned unarmed private security license similar to a security guard at a concert."
"There were no disqualifiers entered into the national crime information center database that would preclude him from receiving a private security license," Martin said, adding that private security background checks include fingerprints and criminal history checks.
Martin said that Kelley had bought four guns — two in Colorado, two in Texas — between 2014 and 2017.
A neighbor, who identified himself only as Doug, told BuzzFeed News that he "barely ever saw" Kelley or his family but heard "frequent gunfire" coming from Kelley's property.
"You'd hear it all the time — bam bam bam," Doug said. "It scared my dogs when I'd let them outside."
That kind of gunfire was not commonly heard in the neighborhood but "common for them over there," Doug said, pointing to Kelley's house across the street.
A LinkedIn account that appears to belong to Kelley states that he was in the Air Force for four years — from 2009 to 2013 — and claims that he helped at a vacation Bible school in the summer of 2013 at the First Baptist Church Kingsville in Texas. The church issued a statement saying Kelley volunteered for one night in 2014.
"He was not a member of the First Baptist Church of Kingsville, nor did he serve in any other capacity," the statement reads.
A woman in the seafood section of an H-E-B grocery store near Kelley's house told BuzzFeed News that Kelley worked there eight years ago when the store first opened. The store later confirmed that he worked there for two months in 2013.
Comal County Court records show he had four traffic-related citations including one for speeding and one for failure to stop at a stop sign. BuzzFeed News has contacted the Comal County Sheriff's Office and the Texas Department of Public Safety for more information.
In 2014, Kelley was cited for misdemeanor cruelty to animals after witnesses saw him jumping on top of a dog and punching it repeatedly in the head and neck area, the Denver Post reported, citing an El Paso County Sheriff's report. Kelley then grabbed the dog by the neck and lifted it into the air, threw it on the ground, and dragged it away, according to a witness cited in the report.
The cruelty to animals charge was dismissed in 2016 after Kelley completed his sentence, which included paying $368 in restitution, the Denver Post reported.
The LinkedIn page also states that Kelley graduated from New Braunfels High School in 2009, which a former classmate, Arnold Cerda, confirmed to BuzzFeed News. Cerda said he remembered playing football with Kelley in middle school, but in high school he "changed" and dressed in black.
"We are shocked to hear that a graduate of our only high school is allegedly responsible for this tragedy," the New Braunfels High School said in a statement provided to BuzzFeed News. The school confirmed that Kelley graduated in 2009.
When the news spread through Texas on Sunday afternoon, Rosemary Tribbey heard that the shooter went to New Braunfels, and asked her son, Taylor, if she'd known him. Taylor pulled up his Facebook profile photo and recognized him right away: They'd taken karate together for years.
"The big thing I remember about him is that he was normal and nice," Taylor Tribbey, Devin's karate classmate told BuzzFeed News. "He broke up with his girlfriend in high school, but they stayed friends."
Taylor, his sister, and others from the karate school would periodically go on outings coordinated by the school — to the local water park, and, on one occasion, to the movies.
"We had a good time with him," Tribbey said. "I've been seeing on social media that he said he was an atheist all the way in 6th grade, but there were times when he talked about God — it must've been before he lost his faith."
Olivia Corbello, who attended the same middle school as Kelley, told BuzzFeed News that even in sixth grade, Kelley was "constantly challenging our teacher about Christianity."
"He wanted everyone to know that he was an atheist," Corbello said, describing Kelley as a "quiet and opinionated" student in sixth and seventh grade. She said that he would wear glasses and black cut off gloves to school.
Another classmate, who identified himself only as Zach, told BuzzFeed News that while Kelley was social and outgoing in middle school, he became "more distanced and reserved" during high school.
"The kid had friends, don't get me wrong, but he didn't get along with everyone," Zach said. "He sometimes just seemed like he had a chip on his shoulder."
Zach also said that Kelley would make "impulsive verbal threats to whoever he was mad at, for whatever reason," but people never thought he would act on them and shrugged it off.
"He did smile ya know, he wasn't one of those kids that was constantly frowning, but I think social situations throughout school may have changed him," Zach said.
Tribbey described Kelly as a good karate student during the four to five years they practiced together. Later on, when the two attended high school together, Tribbey stopped taking karate and became involved in the ROTC.
"It seems to make sense, given that he ended up in the Air Force." After Tribbey enlisted in the Air Force, his father continued to practice and later teach at one of the karate school's studious.
According to law enforcement officials, Kelley was seen at a gas station across the street from the church prior to the attack, dressed in all black. He also had a black mask with a white skull face on it.
He was also wearing a ballistic vest with a plate in the front of it. Officials said he was able to move freely within the church when he opened fire.
A local resident who lives across the street from the church heard the gunfire, armed himself with an assault rifle and shot Kelley, who then dropped his gun and fled the scene. The local resident continued to pursue the shooter by car.
From inside the vehicle, authorities said Kelley used his cellphone to notify his father that he had been shot and didn't think he was going to make it. It is then officials believe Kelley fatally shot himself.