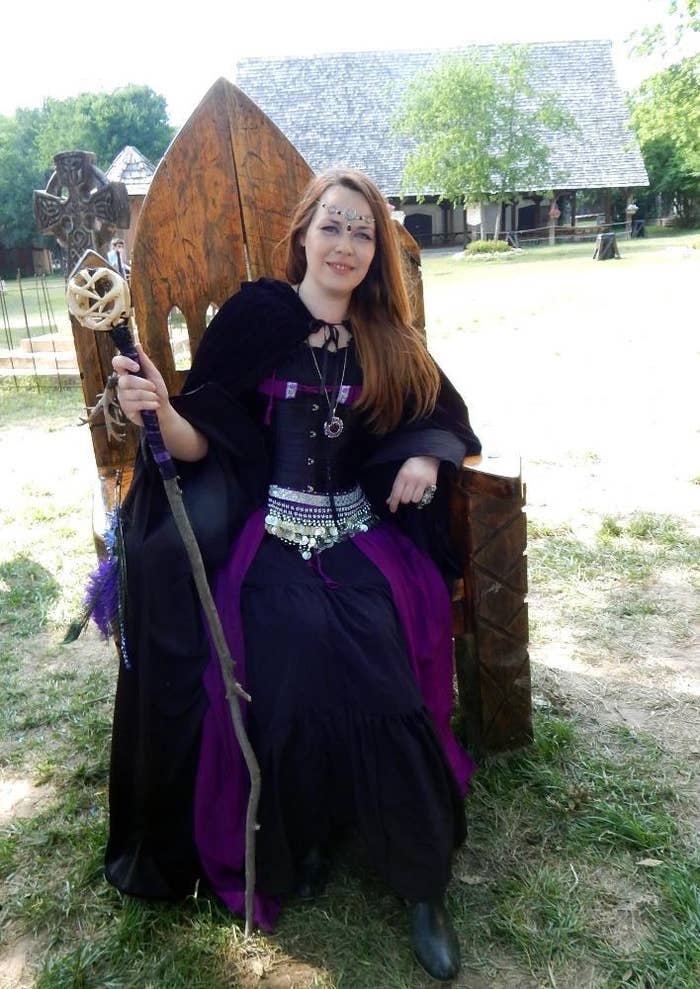 Etsy quietly announced a change to its sellers policy earlier this month, which now prohibits witchcraft, potions, spells, and hexes.
The company's new rules say that any "metaphysical service that promises or suggests it will effect a physical change (e.g., weight loss) or other outcome (e.g., love, revenge) is not allowed, even if it delivers a tangible item."
The previous policy banned selling an intangible item, but would allow it if the promise came with something physical, like crystals.
Etsy's decision follows eBay's ban of magical wares in 2012, when many sellers looked to other sites to sell their spells.
A forum on Etsy about the policy change has over 900 responses. Many commenters are upset with the new policy, while others are speculating on what prompted Etsy, which had previously welcomed the community, to now turn their backs on all their money.
Etsy went public in April and is also facing a lawsuit for trademark violations, users pointed out. According to the Federal Trade Commission Act, it's illegal for a business to mislead someone in an advertisement. An Etsy post is considered a seller's ad, which is another reason the site may be trying to tighten the rules.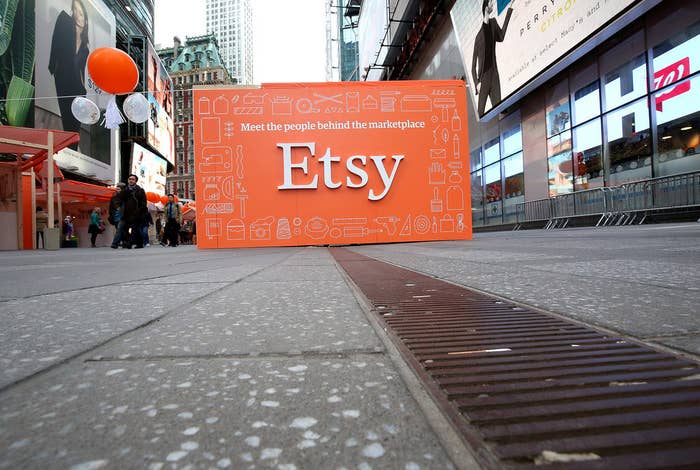 An occult-inclined seller started a petition, saying Etsy's new ban is "discrimination against Pagan and Wiccan faiths." The petition to stop Etsy's ban on metaphysical items currently has over 3,000 signatures.
Etsy representative Sara Cohen told BuzzFeed News in a statement that the company's new policy was not discriminatory and that it did not specifically target "witches, wiccans, or any religion."
Cohen also said that the new policy did not mean Etsy was shutting down any vendors, but instead representatives were contacting sellers who sold items that violate the new policy.
Ashley Coulton, who started the petition and also goes by Lady Astrelle, told the Washington Post that stores have been forced to move as a result of the new rules.
Coulton also expressed concern over how the change would affect her company, Celestial Destiny, adding that she was in the process of relocating her business.

White Magick Alchemy, which sells witch-blessed magical offerings, said on Facebook that they had to deactivate many of their Etsy listings. The sellers encouraged customers to instead buy products from their website.
Iyá Ekundayo, a Brazilian priestess who sells traditional medicines, also told the Post that she was working to relocate her company.

Ekundayo called Etsy's new policy a "witch hunt," and said they "steered away from anything in the Christian and Judaism sections."
However Cohen claimed that as far as Etsy is concerned, "a prayer that cures cancer would be just as prohibited as a spell that cures cancer."