In 1970, a Wizard of Oz-inspired theme park was opened as a summer attraction in a North Carolina ski resort town called Beech Mountain. It struggled to stay open and was closed more than 35 years ago.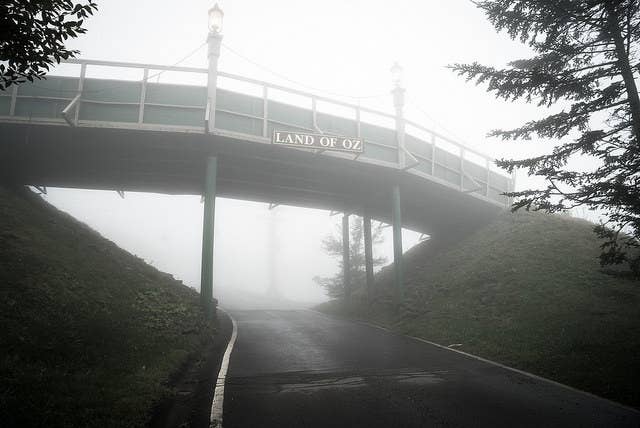 Johnny Joo, a photographer based in Ohio, visited the ruins of the Land of Oz in 2015 and captured these eerie photos.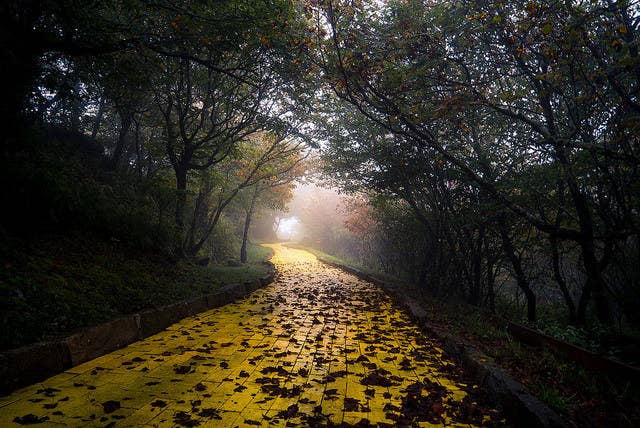 The first summer the park opened, it attracted more than 400,000 visitors, according to the Watauga Lake Magazine.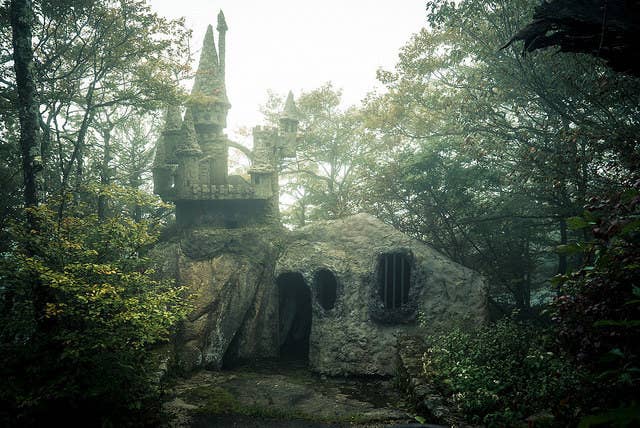 The park was designed by Jack Pentes, who made it so visitors walked through it in the same order as the events of L. Frank Baum's books and the Wizard of Oz movie.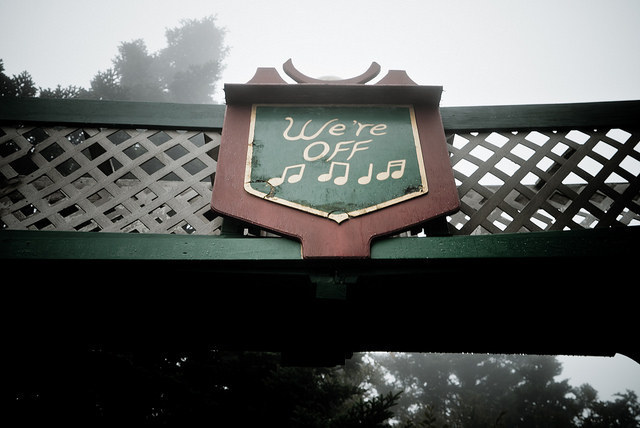 Visitors would explore Dorothy's farmhouse, walk the yellow brick road, meet their favorite characters along the way, and request gifts from Oz, and could leave in a hot air balloon that was actually part of a ski lift.
The park was headed by Grover Robbins, who died just months before it opened and never got to see his dream come to life.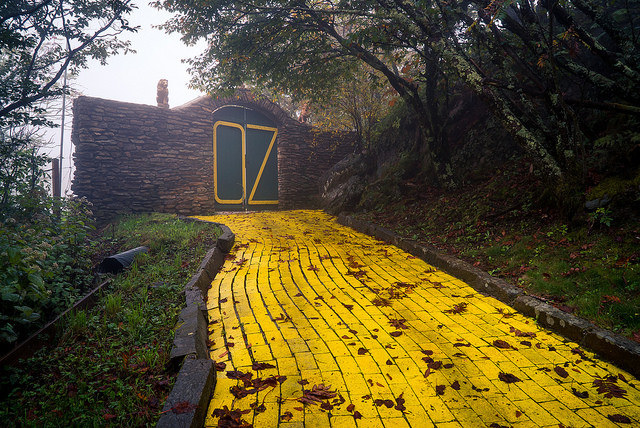 Without the guidance of Robbins, the park was shuttered in 1980 — only a decade after it had first opened.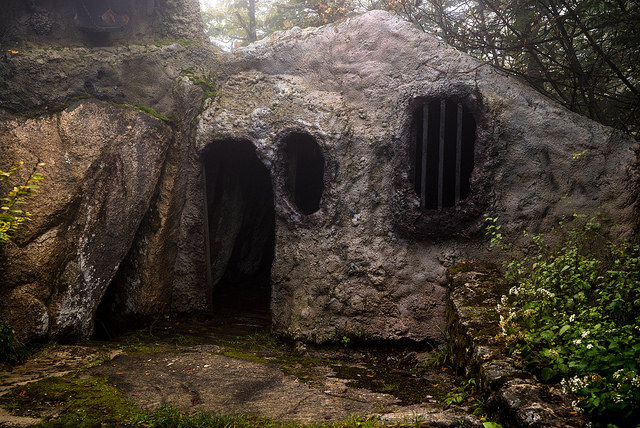 Joo said to BuzzFeed News that when he first arrived at the Land of Oz he wandered around for hours, taking photos of all the "little pieces and parts."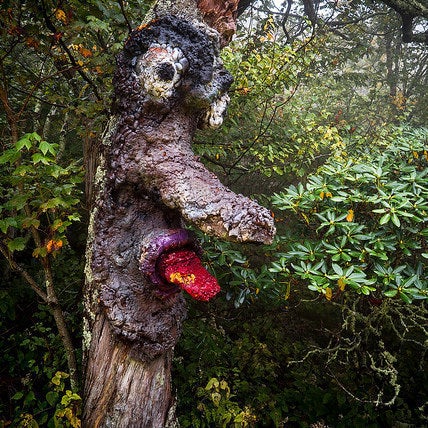 "It was an enchanting feeling, being that the mountain was blanketed in fog that morning," Joo said. "It was amazing seeing scenery practically straight out of a fairy tale being covered by layer upon layer of fog."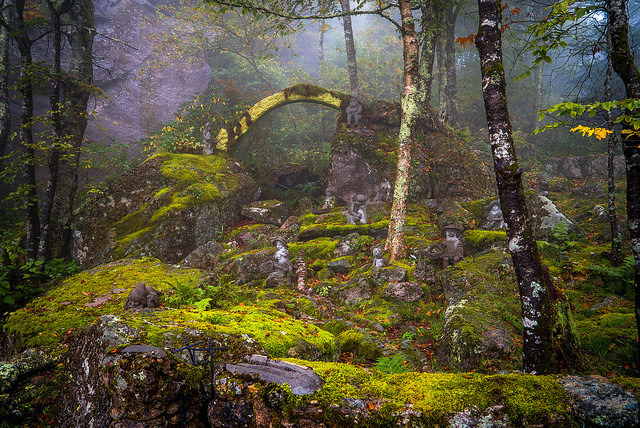 The park is now opened once a year for an event called Autumn at Oz, which is run by old employees and park enthusiasts.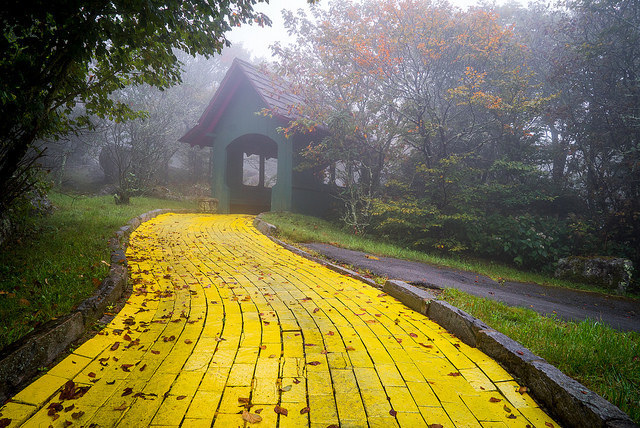 "It opens for one day in remembrance of the park and how it used to be," Joo said. Wizard of Oz fans flock from all corners of the world for the event and "tickets are quite difficult to come by," Joo added.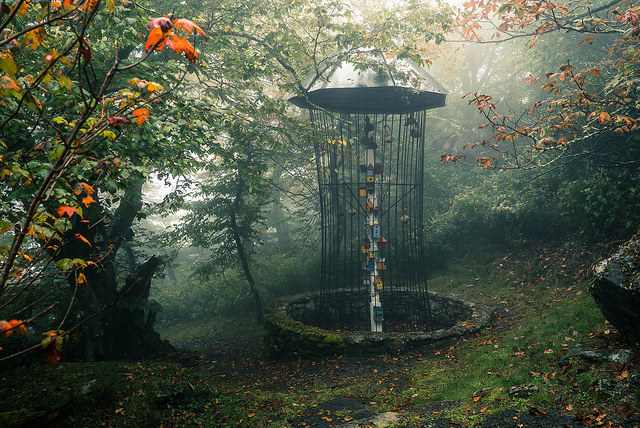 Still, he recommends that if people want to visit the Land of Oz "they should go for it!"