Duct Tape Used To Steal 23 Goats From A Hawaii Farm
A Hawaii farm had 23 purebred goats — many of them pregnant — stolen on the night of the harvest moon. Thieves used duct tape to keep the animals quiet.
Late Thursday night, 23 goats valued at about $10,000 were stolen from Kahuku Goats, a 250-acre farm on Oahu's North Shore, owner Keal Pontin said.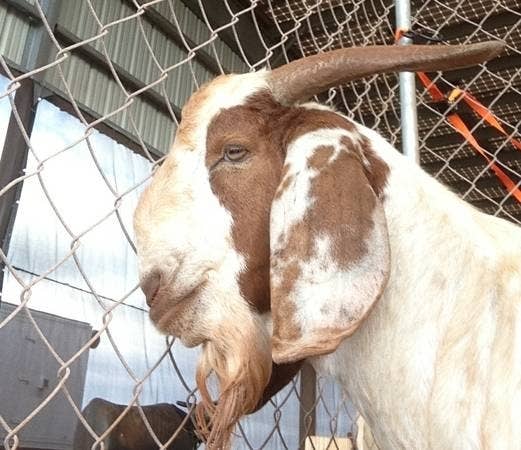 "It was devastating to us," said Pontin, 23, who has been goat farming for about a year.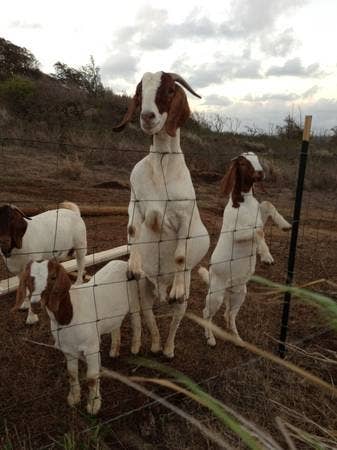 Two bucks were left behind bound with ropes around their neck and duct tape over their mouths.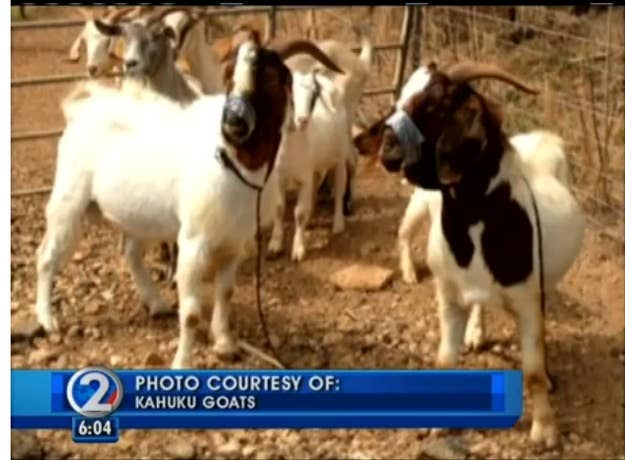 Twenty-one of the goats were pregnant and 10 of them were days away from giving birth.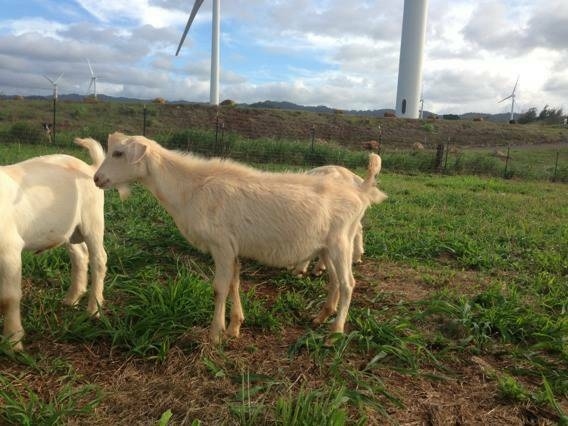 Pontin said in an interview with KHON2 News that he believed the goats were stolen by pros, who probably sold the animals cheap for slaughter.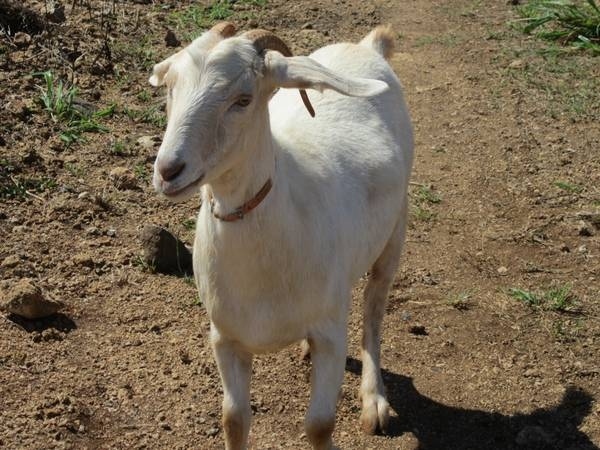 Many of the goats were considered pets and bottle-fed from birth, which makes them very friendly animals.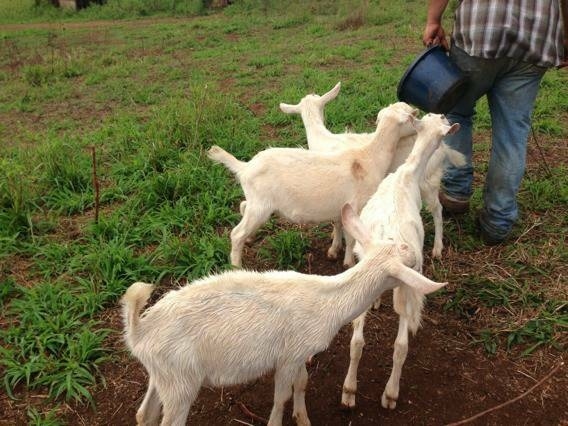 The goats were written about several times in Craigslist posts warning buyers that the goats were stolen.
Buyer beware! 23 goats stolen last night! two boer bucks and several nannies, white bodies with red heads. Also a few cream/white colored goats and one black very friendly pet goat. These goats are very friendly, raised from babies but still follow the herd. Please Call 809-284-0356 or email if you have any information on these goats. $5,000 reward!!!! For information that leads to the goats and finding the people who stole them! Thank you!
One of the posts mentioned that the goats now carry a curse, which will be inflicted if the animal is slaughtered.
If your purchased goats from a man selling goats this past friday, you need to know that these were a group of livestock stolen from a farm. The white Boer Goats with the red heads are breeding stock. All the Does were pregnant. included in the bunch was a black pet and a white pet goat. I have to tell you this is very serious. The goats now carry a curse. If you have already slaughtered one of these, I am sorry. If you want to exclude yourself and family from this, you can return the goats to their rightful owner. contact me via the e mail and i will meet you soon to pick them up.