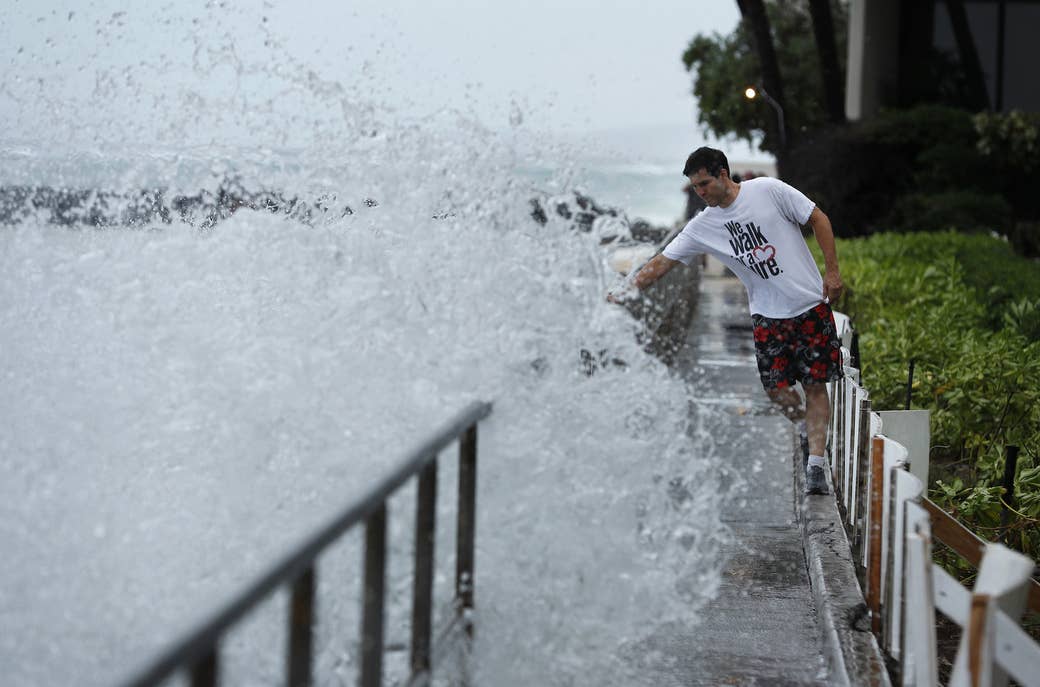 For the past week, officials in Hawaii had warned the state to prepare for a major storm, bracing themselves for the worst as Hurricane Lane headed for the islands, first as a Category 5 hurricane, and then as a weakened, but slow-moving, tropical storm.
Residents and visitors stripped grocery stores as they stocked up on water, food, propane, and other necessities, readying emergency kits that authorities said should last for up to two weeks. They secured their windows with plywood, filled sandbags, and put up barriers to protect the bases of low-lying structures. As Lane finally approached Friday, more than a thousand people moved into the three dozen shelters that had opened across the state. And of course, a few surfers and bodyboarders reveled in the extreme weather conditions, rushing to the ocean to catch large waves, despite warnings from local officials not to go in the water.
Lane drew closer Friday, lingering overnight and into the weekend as it inundated parts of the state with historic rains. Though damage wasn't as cataclysmic as authorities had feared, Hawaii's Big Island was deluged in more than three feet of rain, leading to massive flooding in Hilo and landslides across the island. The National Weather Service warned another 5 to 10 inches of rain could still fall before the weekend was over.
By Saturday afternoon, all tropical warnings and watches had been canceled for Hawaii. Still, authorities cautioned residents to remain vigilant, as moisture from the storm was likely to continue drenching the state, causing additional flash flooding and landslides.