This Dog Actually Pulled A Sled Up A Hill And Then Rode It Down And What Is Happening
Further evidence that dogs are amazing.
Usually "dogsledding" conjures images of a bunch of dogs pulling a sled through the snow, but this pup actually does the sledding herself. It looks pretty fun, too.
Meet Secret, a 3-year-old Australian Shepherd from Seattle who has more followers than most reality stars, because she is just such a talented doggo.
Secret even helps with the chores around the house.
Recently this video of Secret pulling a sled up a snow-covered mountain and then sledding down all on her own went viral.
People called it the "best thing you'll see all day." It is really impressive.
Mary Peters, Secret's 17-year-old owner, told BuzzFeed News that the recent video was filmed in Sioux City, Iowa at her grandparents' house, where they go every Christmas.
"At Christmas, we've been sledding down that hill at my grandparents' since I was little, and it was always something I looked forward to each year, so I thought it would be fun to have Secret try," Mary told BuzzFeed News about the inspiration behind the trick. She added that Secret already knew how to skateboard, so it was a natural evolution.
"I usually just break each trick down into simple pieces that Secret can learn one at a time," Mary said. "For instance, with sledding, we first worked on her just hopping on (she would usually just hop right back out), and then I would reward her for staying in the sled longer."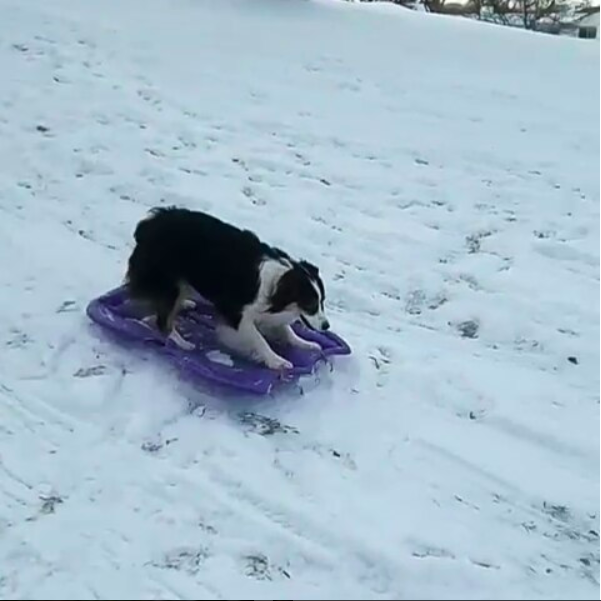 She added that it took a little time for Secret to master this particular skill, but that they both enjoyed working on it.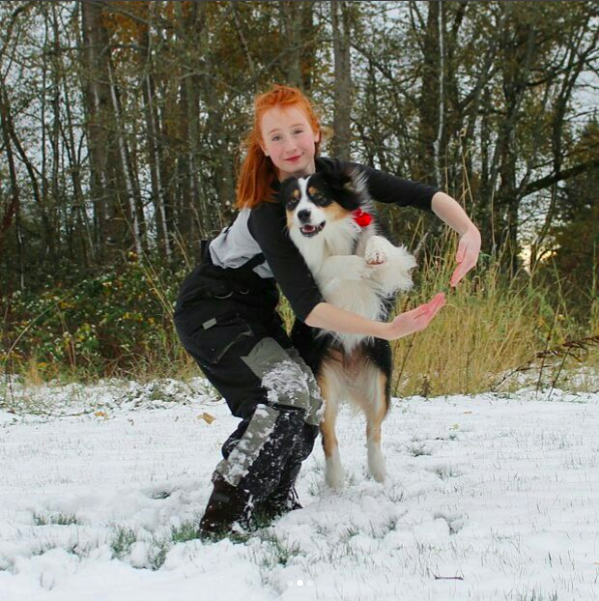 Mary said she thought Secret was having fun while sledding, although she doesn't know if "it is the same kind of fun people have." Instead, she thought Secret most enjoyed tugging the sled — as if it was a giant stick.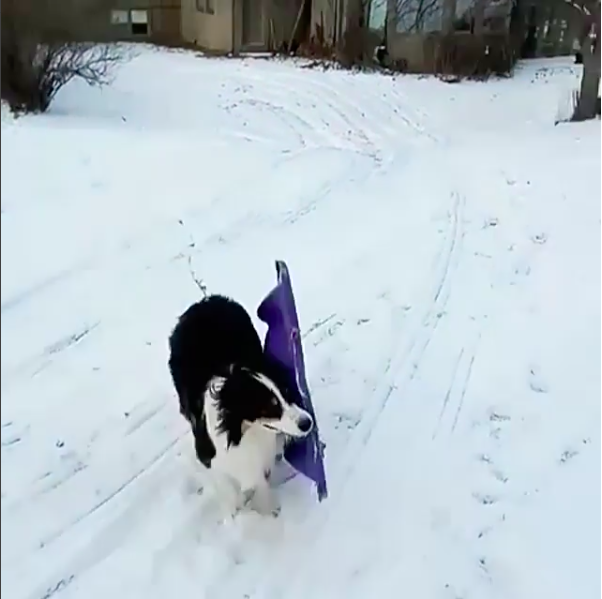 Mary added that Secret "probably went down this hill 50 times" that day.