Dog Saved In Heroic Rescue From Freezing Waters In Michigan
A Coast Guard officer jumped into an icy bay Tuesday morning to save the pup.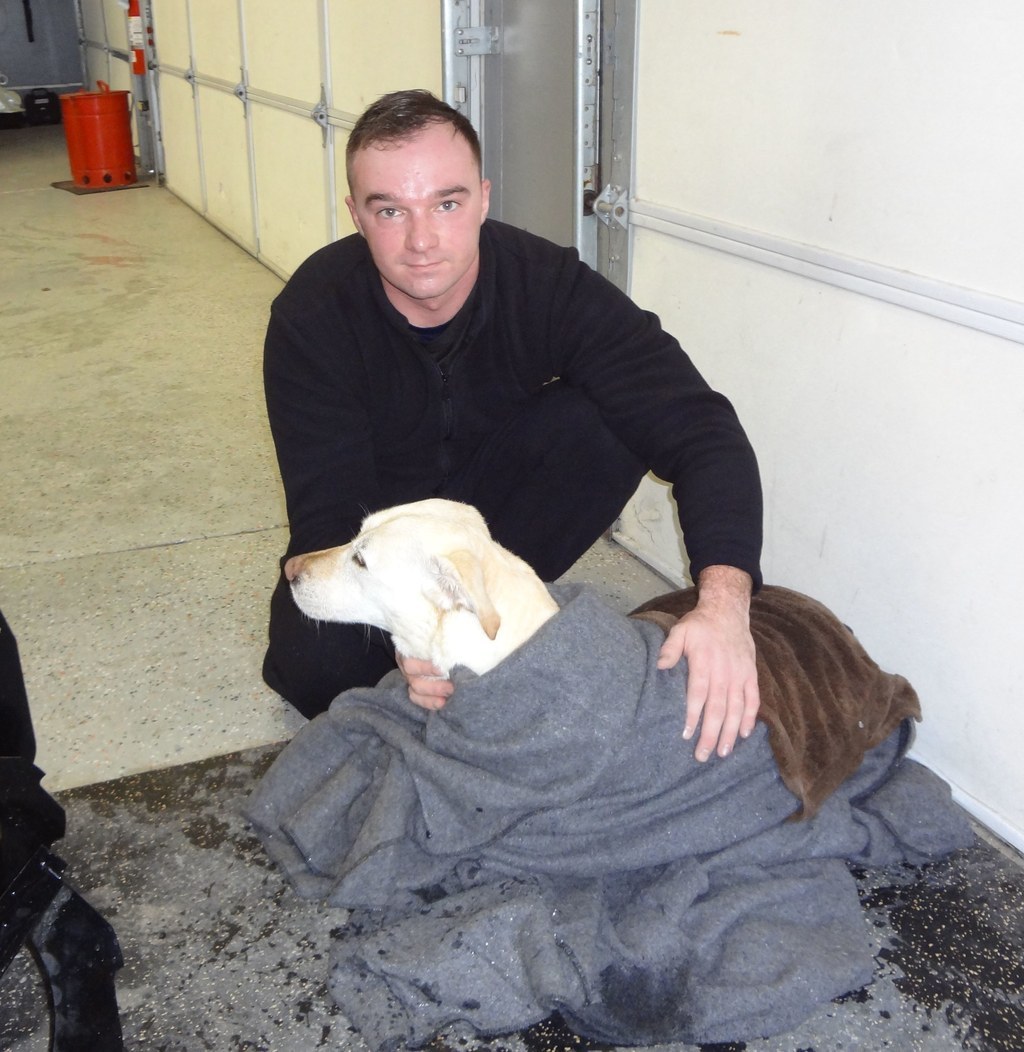 A Coast Guard officer who was stationed at the Frankport Shipping Channel in Michigan said he was looking out at Betsie Bay Tuesday morning when he saw a dog fall into the freezing cold water.
"The dog went straight down and was in the water," Petty Officer 3rd Officer Tim Putnam told NBC News. "We knew he wasn't getting out himself."
When he jumped into the cold bay, Putman was already in his specialist ice rescue gear. It took him nearly 20 minutes to swim to the dog because he had to navigate through large shards of ice floating on the surface.
"I had to push a lot of the ice out of the way, it was pretty exhausting," he said.
Putnam said he could tell that the dog was shivering, but it was still trying to swim towards him as he got closer.
"It was almost like he knew it was his last chance," Putnam said. "Luckily, we got him out in time, it didn't look like he had too much left in him."
When he reached the dog, he grabbed her and the Coast Guard crew helped bring them to shore. Later, they took the pup to Benzie County Animal Shelter in Beulah, Michigan, where she was treated for hypotermia, the local NBC-affiliated News station reported.
Putman said if no one comes forward to claim the animal, who was not microchipped and had no other identification, that he and his wife are considering adopting the lucky dog.
"Maybe it was just meant to be," he said.
The shelter will wait a week to see if someone comes forward, at which point Putman would be allowed to adopt the dog, who is being called "Betsie" after the bay she was saved from.