Doctor Fired Back At Gunman In Pennsylvania Hospital Attack, Saving Himself And Others
Update: A man accused of fatally shooting his case worker and firing at his doctor, who returned fire, has been charged with murder.
Update — July 28, 2:30 a.m. ET: When Richard Plotts, 49, awoke from his hospital bed, he was arraigned, said Emily Harris, spokeswoman for the Delaware County district attorney's office.
Plotts. who suffers from psychiatric issues, entered a Pennsylvania doctor's office Thursday with a caseworker and opened fire.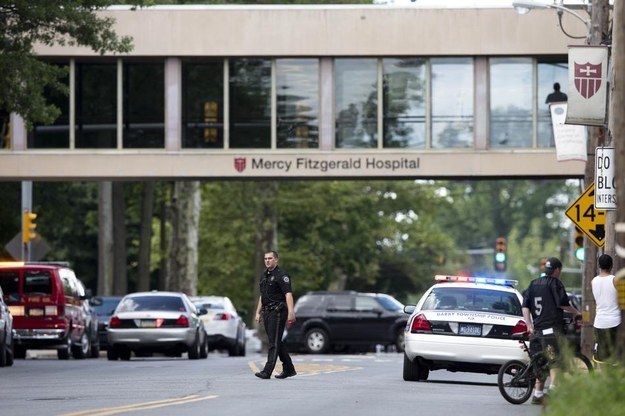 Psychiatrist Lee Silverman was able to stop Plotts by firing at him with his own gun and injuring him. His caseworker, 53-year-old Theresa Hunt, died during the incident.
"If the doctor did not have a firearm, (and) the doctor did not utilize the firearm, he'd be dead today, and I believe that other people in that facility would also be dead," District Attorney Jack Whelan said Saturday.
Plotts was ranting about the hospital's ban on guns, when he walked into the doctor's office and started shooting.
Another employee said he heard loud arguing around the time of the incident. He then walked into the doctor's office where he saw the suspect pointing a gun at the doctor, according to Whelan. The worker quietly closed the door and dialed 9-1-1.
The doctor suffered minor injuries — he was hit on his thumb and grazed on his forehead — and was released from the hospital the same day. He has not yet spoken publicly about the incident.
The shooter suffered three gunshot wounds to the torso area and was sedated until Saturday, when he was arraigned.
The shootings occurred on the third floor of a wellness center attached to Mercy Fitzgerald Hospital in Darby, which is southwest of Philadelphia.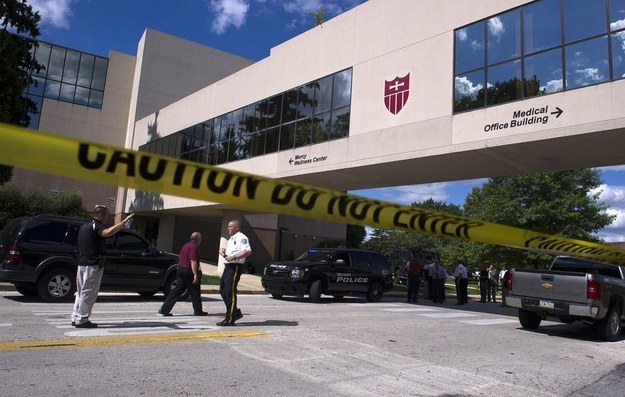 "The scene is secure. Everyone is safe," Whelan told a Thurday news conference.