Walter Palmer — the dentist who caused global outrage after it emerged he shot beloved black-maned lion Cecil dead in Zimbabwe — returned to his job at River Bluff Dental clinic in Bloomington, Minnesota for the first time since the incident on Tuesday.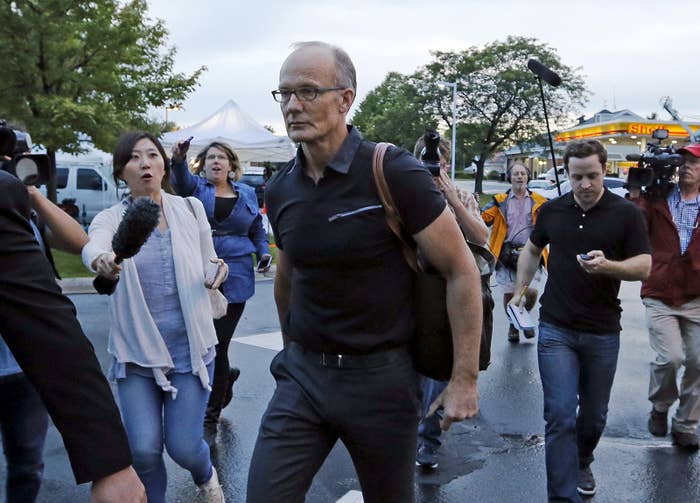 A handful of protesters had gathered outside the clinic as the dentist entered his office Tuesday morning, AP reported. One woman, Cathy Pierce, wore a shirt bearing Cecil's photo and yelled "Extradite Palmer" as he rushed inside his practice. Pierce said he believed Palmer should face punishment in Zimbabwe.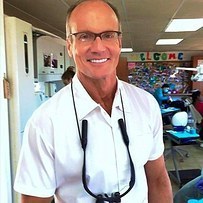 Palmer spent more than a month away from work as he attempted to avoid the backlash that gained traction in late July, with hundreds of protesters gathering outside of his Minneapolis dental practice, called River Bluff Dental, and even more people writing negative comments on social media.
The office quietly reopened on Aug. 28, causing a small protest with police on the scene to monitor the demonstration, the Guardian reported. Returning customers were seen going into the dental office, but it was not clear if Palmer was there.
On Sunday night, Palmer gave a joint interview with the Associated Press and the Minneapolis Star Tribune, which he said would be his only interview granted. During the interview, Palmer reiterated that he did not know the animal was a local treasure and believes he acted legally.
"If I had known this lion had a name and was important to the country or a study obviously I wouldn't have taken it," he said. "Nobody in our hunting party knew before or after the name of this lion."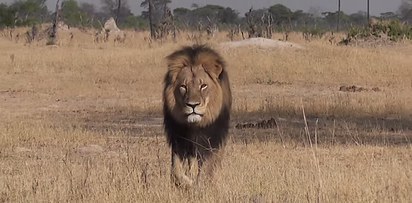 The lion, who was famous for his black mane, lived at the Hwange National Park and was fitted with a GPS collar by Oxford University researchers.
Palmer said he killed Cecil with an arrow from outside of the park's borders, but the lion did not die immediately. He refuted reports that said he tracked the animal for more than a day and then killed it with a gun. Instead, he said Cecil was found the next day and killed with an arrow.

He did not answer questions about how much the guided hunt cost or how much he had paid for previous hunts. Previous reports said he paid his guides $55,000 to help him hunt Cecil.
He said he feels safe enough to return to work and felt "heartbroken" that he had created a disruption for his employees and his family.
"I don't understand that level of humanity to come after people not involved at all," Palmer said.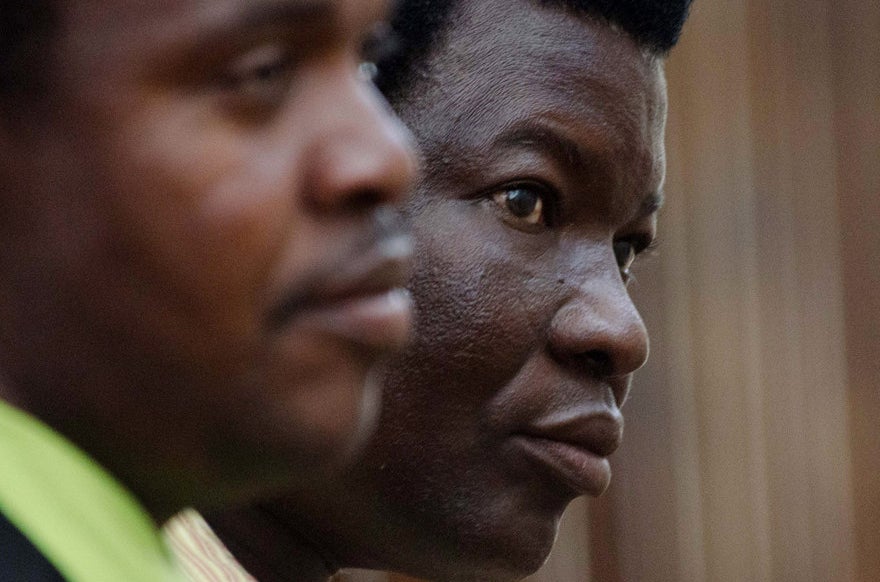 Some people have called for Palmer's extradition to Zimbabwe, but no formal steps have been taken to do so. Zimbabwe has charged a member of Palmer's hunting party, and another man faces a charge for allowing the hunt to occur on his property.
The U.S. Fish and Wildlife Service is "investigating whether the circumstances surrounding the death of Cecil the lion constituted a violation of federal US law," spokesperson Gavin Shire told the Guardian.
Protesters said they are dedicated to continuing to demonstrate, as a reminder that they have not forgotten about the killing of Cecil the lion. Protests are planned in other states.