A shallow magnitude-7.0 earthquake struck southern Japan early Saturday — roughly 24 hours after a magnitude-6.2 temblor hit the same region, according to the U.S. Geological Survey. At least 41 people have died from from both quakes.
The quake struck near the city of Kumamoto. According to the USGS, it "occurred as the result of strike-slip faulting at shallow depth."
The death toll rose steadily in the hours after the quake, and the Associated Press reported that by Saturday night local time that there were 30 confirmed fatalities. By late Saturday, Japan's Kyodo News agency reported that 41 had been killed in the two quakes, and more than 1,000 people were injured.
Japanese Prime Minister Shinzo Abe held an emergency meeting Saturday to announce measures to ensure rescue missions continue despite impending storms, which he said could curb those efforts, NHK News reported.
Abe called upon his ministers to continue providing daily necessities to evacuees, particularly women, children, and the elderly.
Defense Minister Gen Nakatani said that he would increase the number of Self-Defense Force personnel from 15,000 to 25,000 in order to maximize efforts.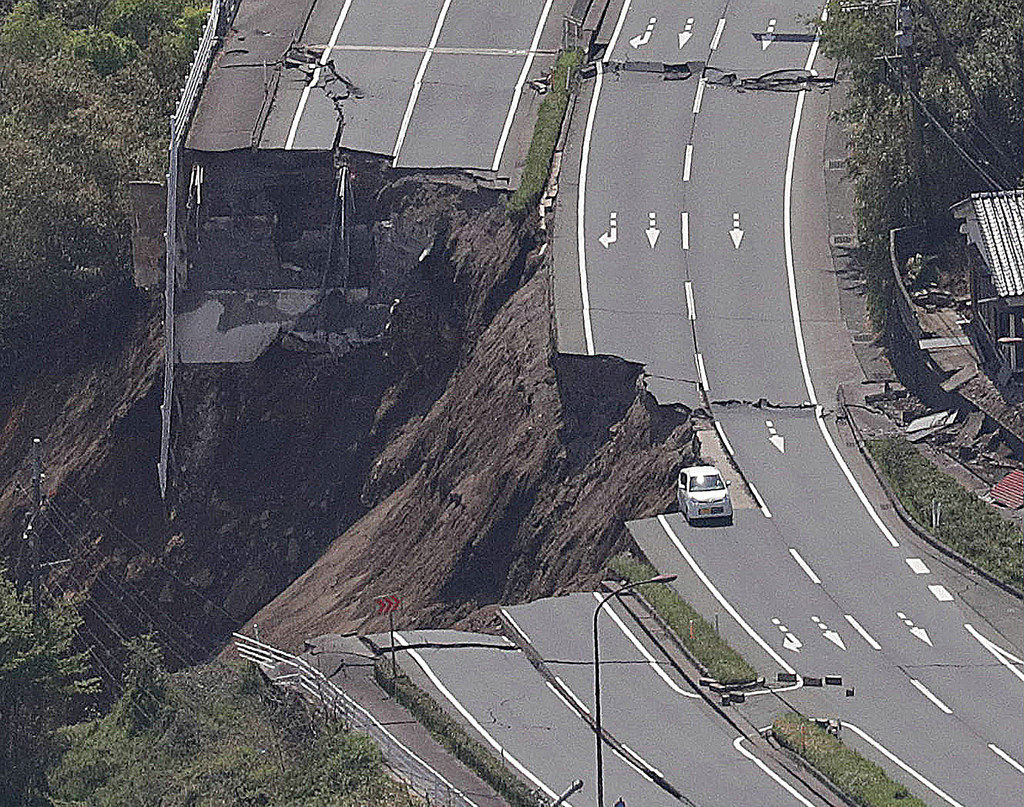 According to the Associated Press, hundreds of people were trapped after the quake, including 66 people in a nursing home.
Saturday's temblor was followed by several aftershocks and NHK reported that about 69,000 people were evacuated.
At least nine people were killed in the earlier quake that struck late Thursday.
Images broadcast on Japanese TV early Saturday showed what appeared to be multiple large landslides that had damaged roads, buildings, and train tracks.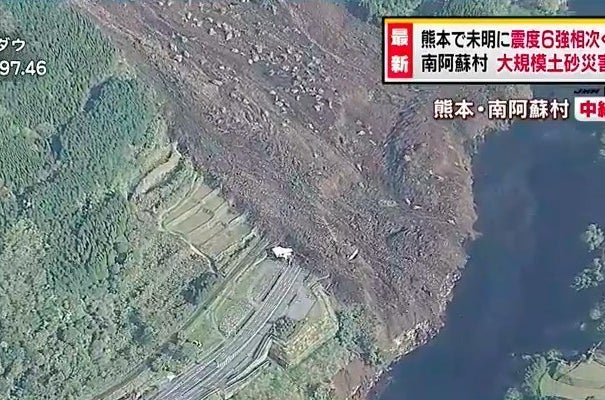 Other images showed extensive damage to homes. According to NHK, Saturday's quake sparked fires and widespread power outages.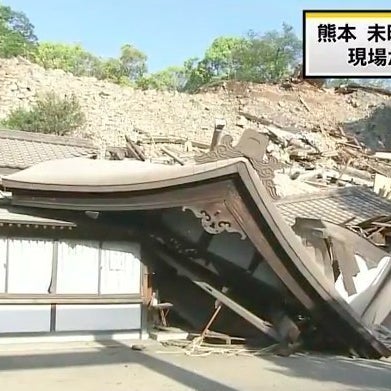 There may also have been a small eruption from Mount Aso, a volcano about 30 miles from Kumamoto.
A tsunami advisory was briefly issued by the Japanese Meteorological Agency after Saturday's quake, though it was later lifted.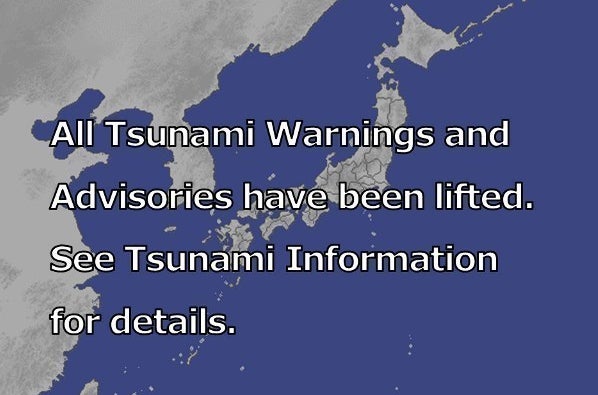 The Nuclear Regulation Authority reported no abnormalities at the Kyushu Electric Power Co.'s Sendai nuclear plant, located about 74 miles northeast of the epicenter, according to the Associated Press.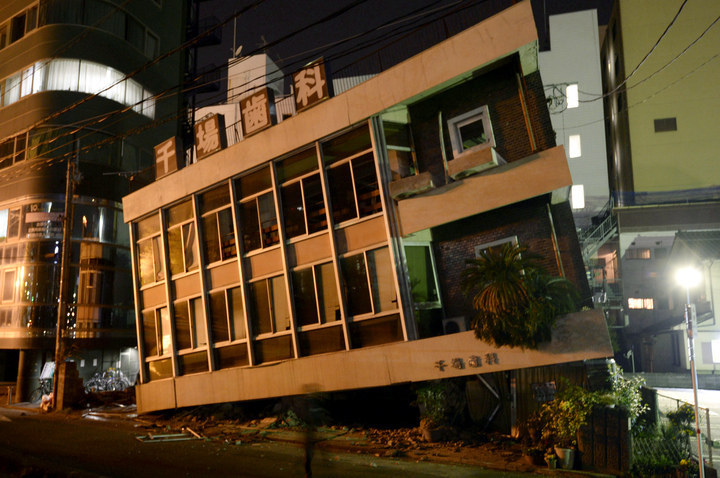 The new temblor came as the region was still recovering from the magnitude-6.2 earthquake that hit late Thursday, killing at least nine people and toppling many buildings.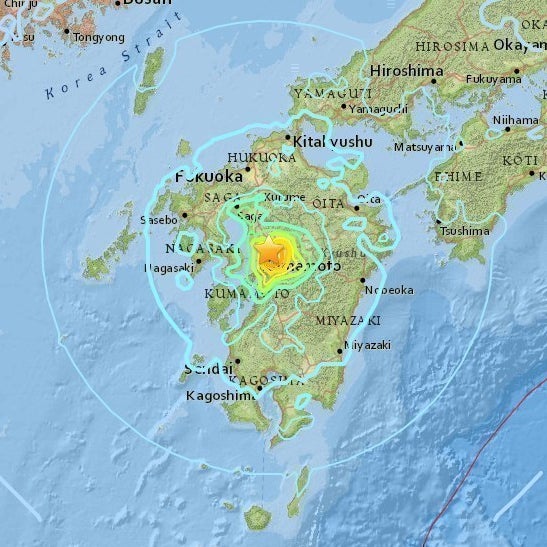 By Friday morning, roughly 1,600 soldiers had joined the rescue efforts.
The government's chief spokesman told the Associated Press that at least 860 people were injured in the Thursday quake, 53 of them seriously.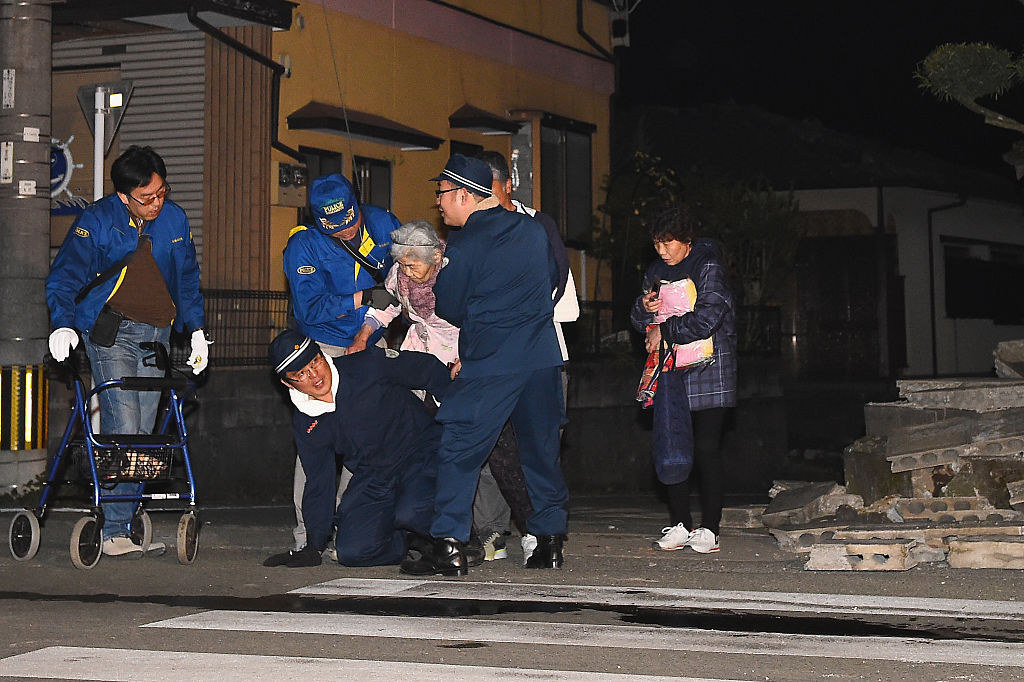 The worst of the damage from Thursday's quake was seen in the town of Mashiki on the island of Kyushu. Several victims are believed to have been from the town.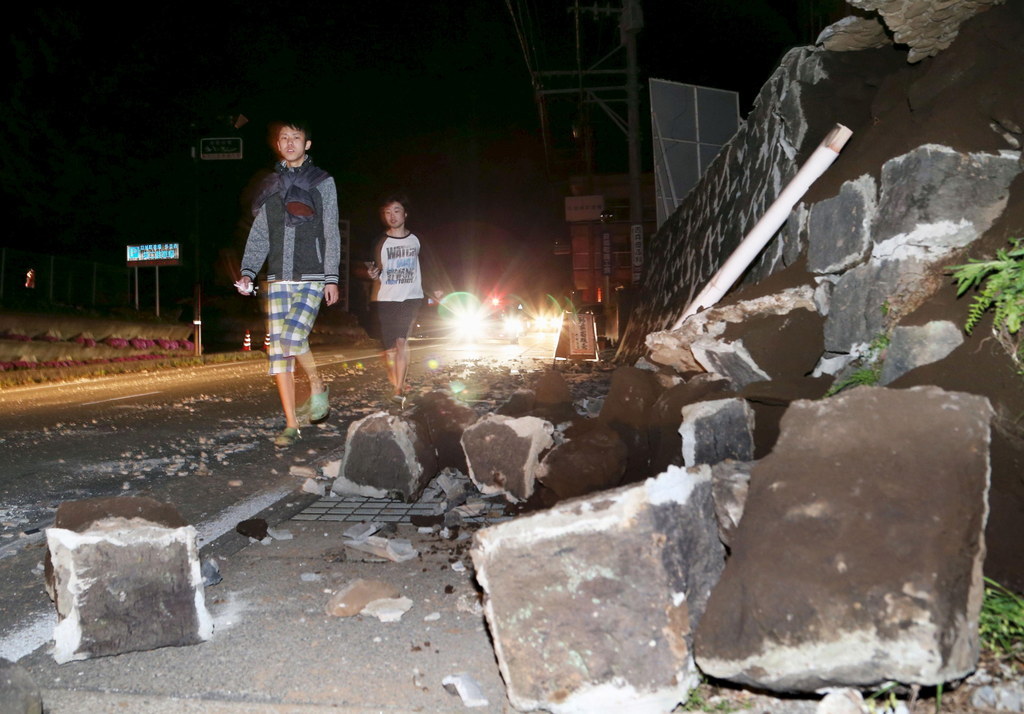 A local Fire and Disaster Management Agency said one man in his twenties and a woman in her nineties were among the victims.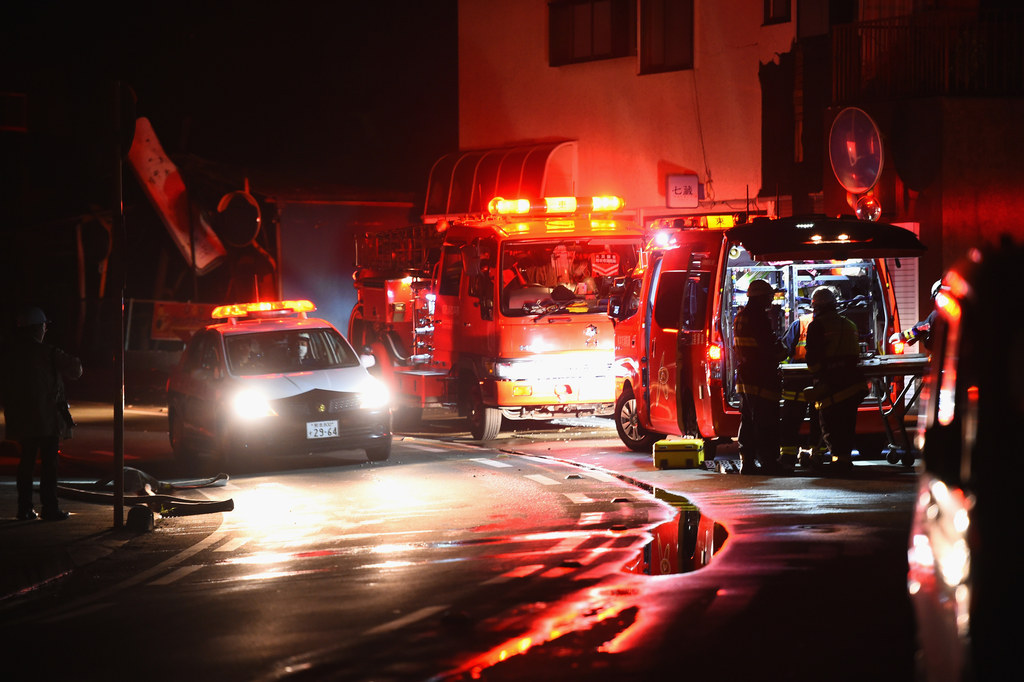 Emergency teams rescued an 8-month-old girl from the wreckage of her home. The baby, who has not been named, was not injured, according to the National Police Agency, which released the footage.
The girl's family, including her mother, grandmother, grandfather, and older brother, were in the living room and kitchen of their home when the quake struck. All escaped but were unable to rescue the youngest member of their family until the arrival of fire crews, the Mainichi Shimbun reported.
After Thursday's quake, roughly 44,000 residents left their homes and sought refuge elsewhere. Some were able to return to their homes on Friday morning.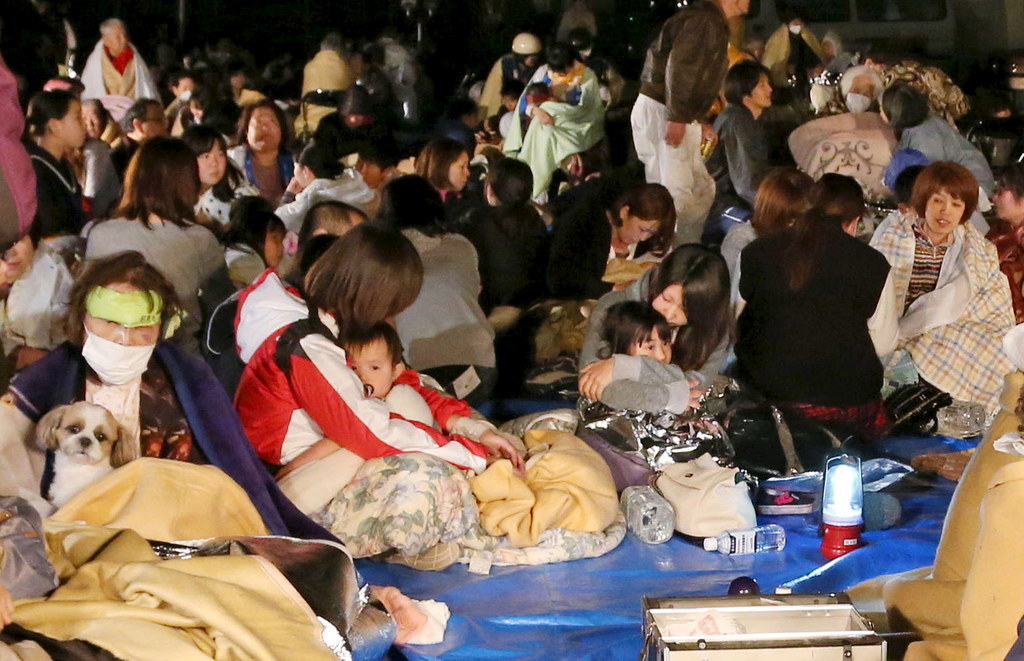 In Mashiki, one person died in a collapsed house, while another died in a fire caused by the quake, the Kumamoto Prefecture office said, according to CNN.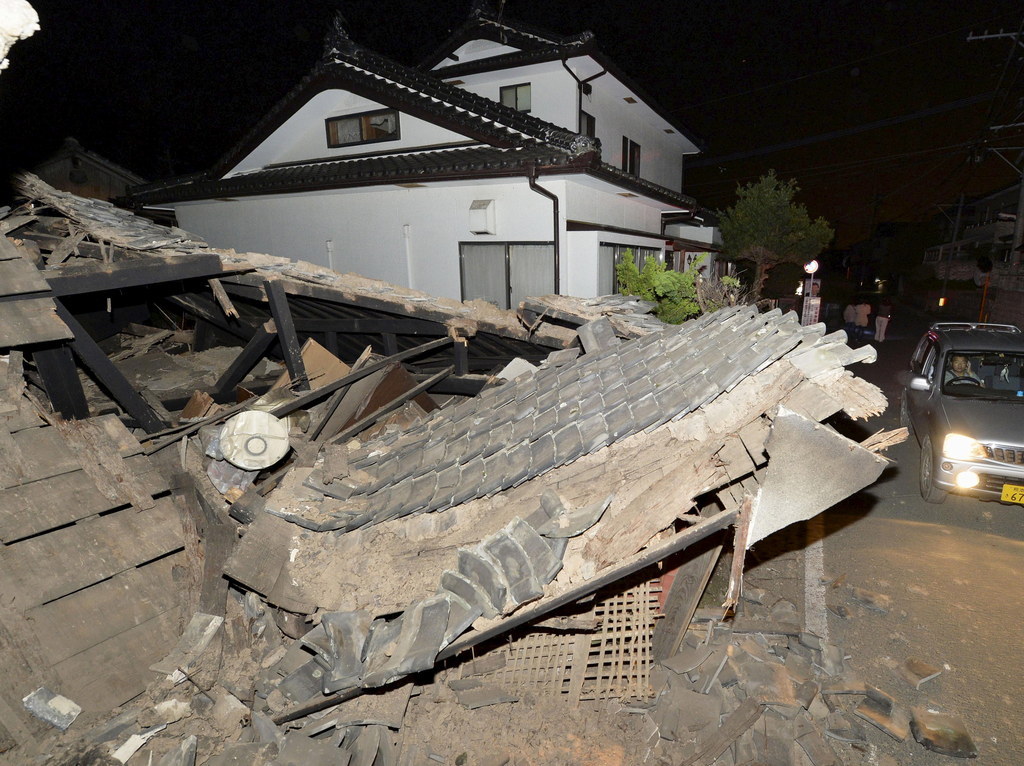 "The shaking was so violent I couldn't stand still," a Kumamoto Prefectural Police night duty official told the AP.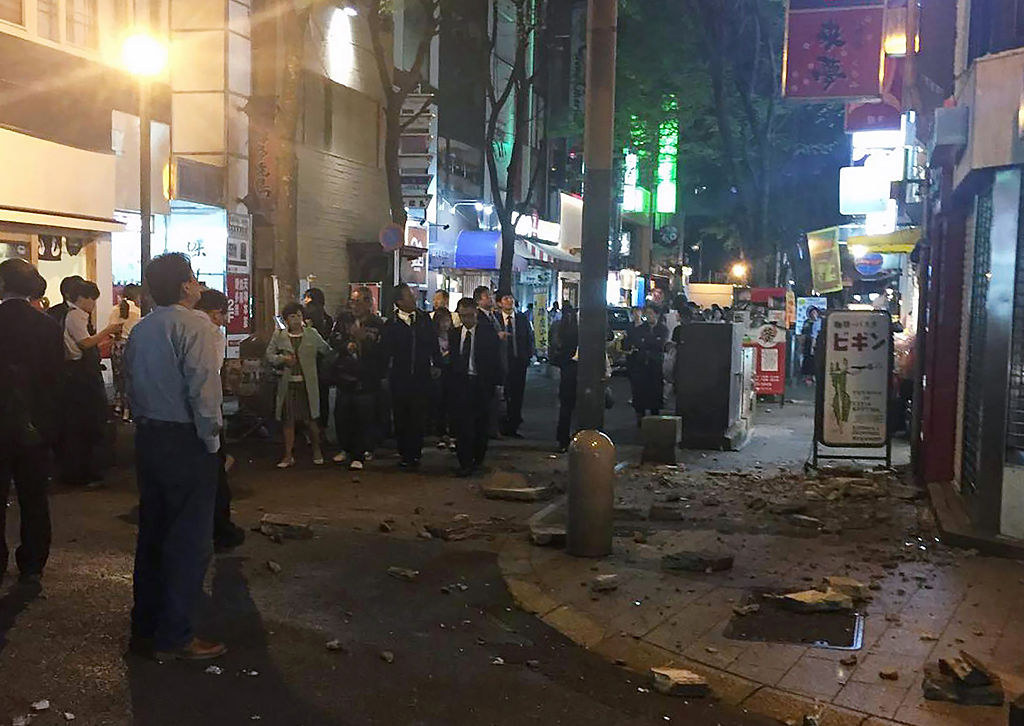 The quake on Thursday struck at a depth of 7 miles and several aftershocks were felt, measuring as strong as a magnitude-6 event, according to the U.S. Geological Survey. Rescue efforts were slowed by the frequent aftershocks.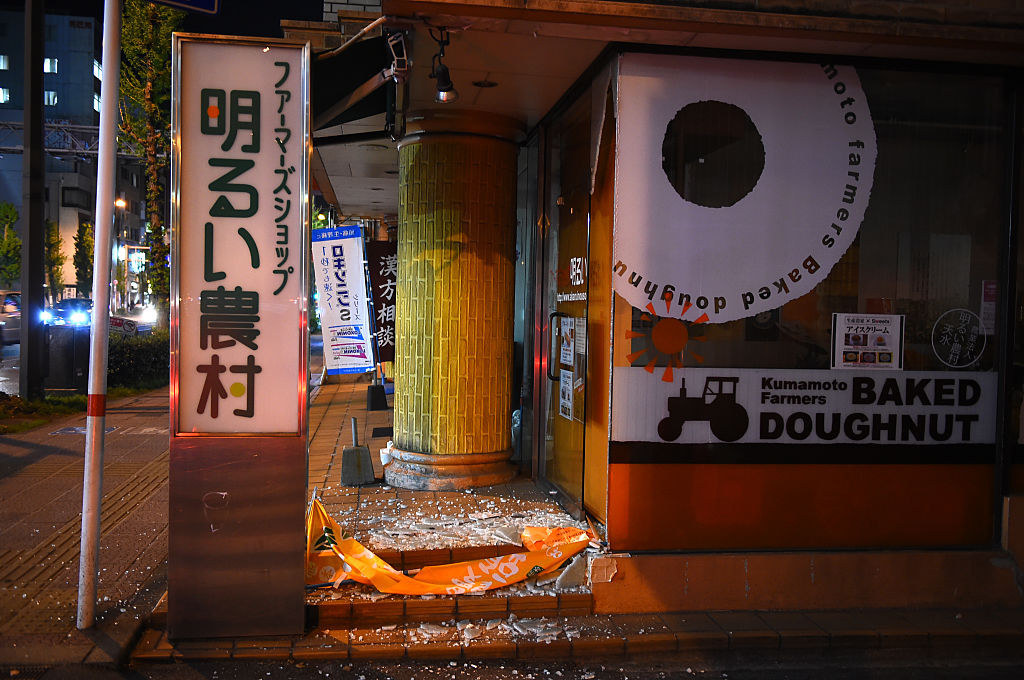 "There was a ka-boom and the whole house shook violently sideways," Takahiko Morita, a Mashiki resident said to Japanese broadcaster NHK. "Furniture and bookshelves fell down, and books were all over the floor."
Japan is periodically hit by earthquakes because it is located on the Ring of Fire and is near three tectonic plates.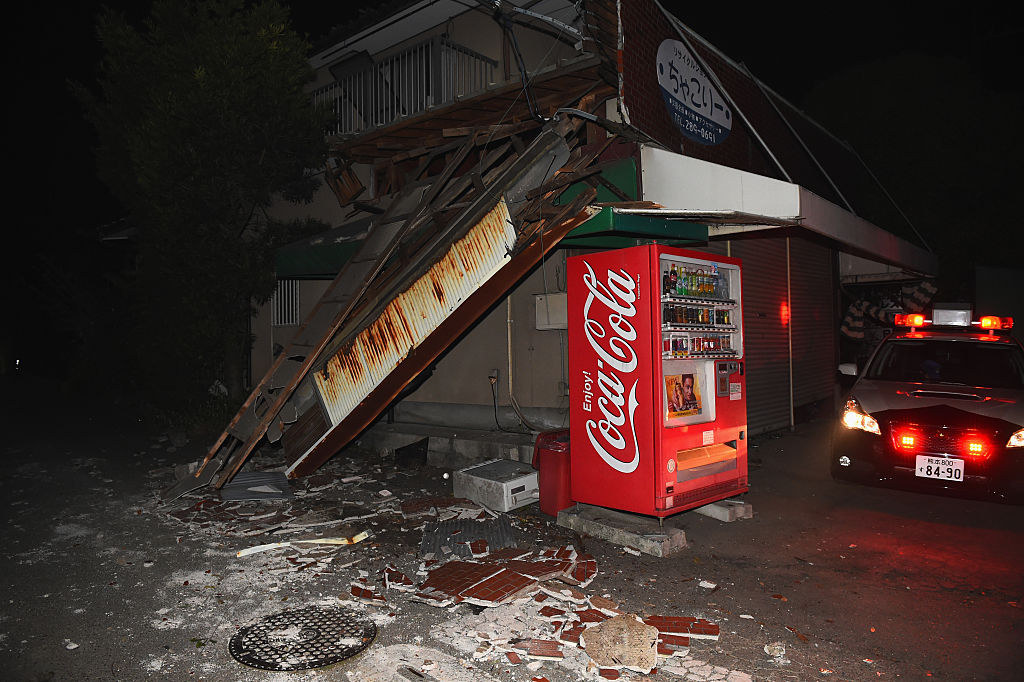 In 2011, Japan was hit by a magnitude-9 earthquake that was followed by a major tsunami, leaving as many as 20,000 people dead and leading to meltdowns at the Fukushima Daiichi nuclear plant.