Daytona 500 Replay Leads Many To Think Johnson Won
Since NASCAR's season opener was delayed for several hours due to severe weather, Fox aired a replay of last year's race when Jimmie Johnson won and a lot of fans on Twitter thought it was live.
During Sunday's season opener, severe rain shut the race down at the International Speedway after 38 out of the 200 laps had been completed.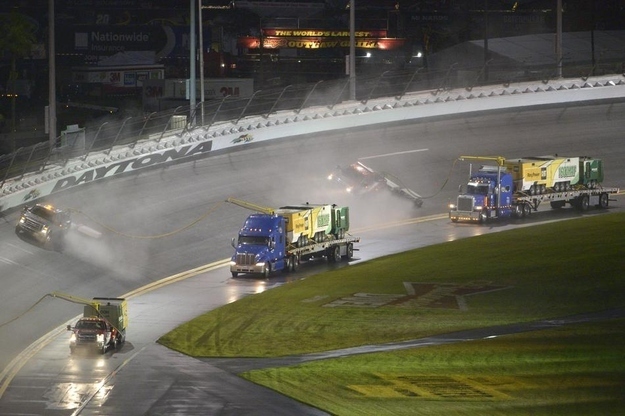 The National Weather Service issued a tornado warning in the area.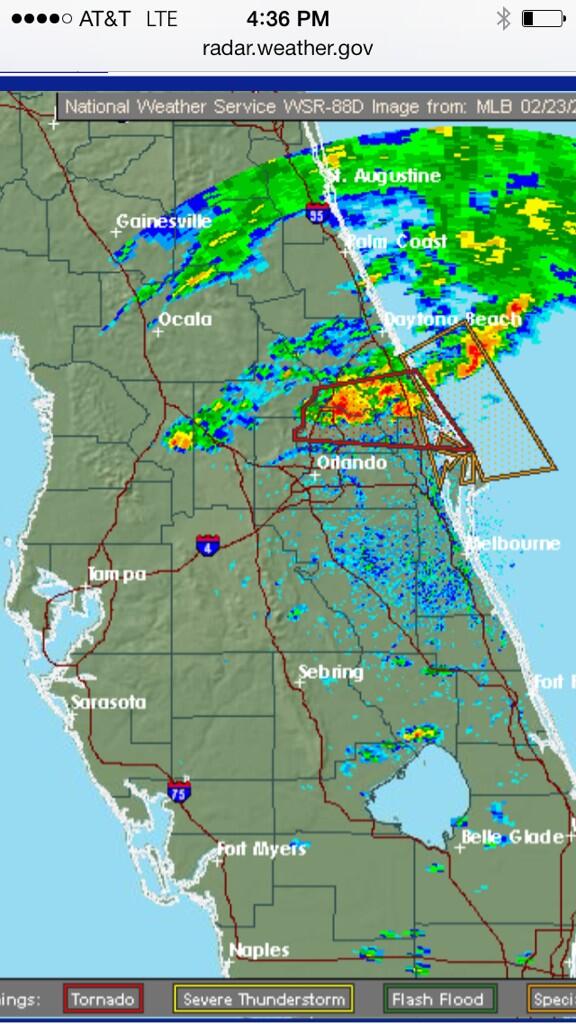 NASCAR fans attempted to stay dry at the track or left in their cars.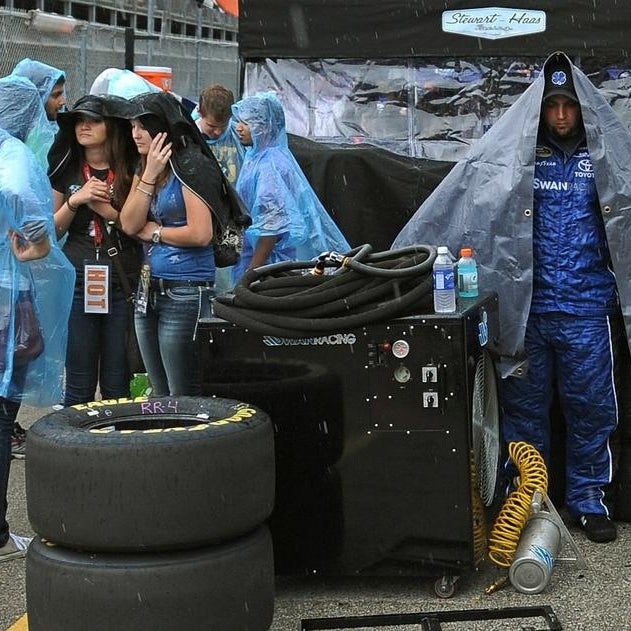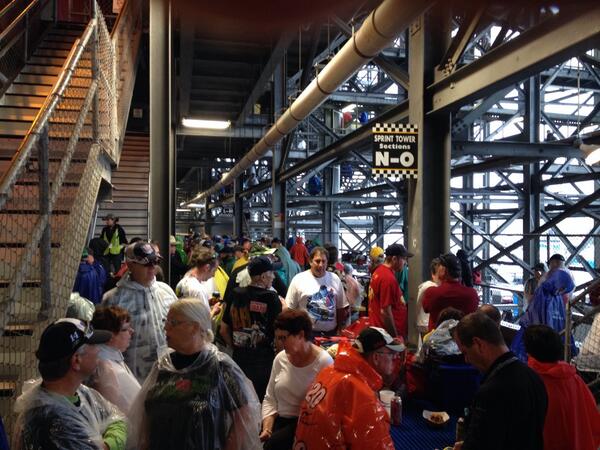 Because of the delay, Fox aired a replay of last year's race, when Jimmie Johnson won. Many fans on Twitter didn't understand and tweeted along as if the race was live.
So many people congratulated Jimmie Johnson that he tweeted about it:
And even Fox News was confused about the win:
The Daytona 500 has been delayed for potholes, fires, and weather over the last five years. The race needs to hit 100 laps to become official.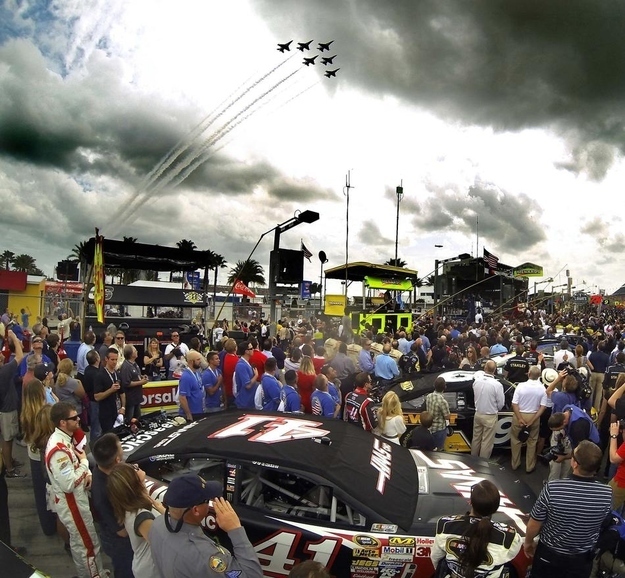 In 2009 Matt Kenseth won a rain-shortened Daytona 500. The next year the Daytona 500 was interrupted for more than two hours because of a pothole in the track.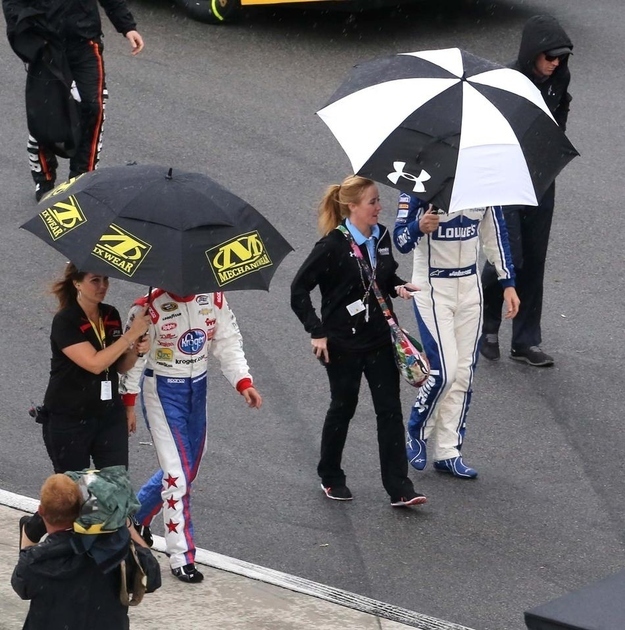 In 2012 rain shut down the race and then later that night Juan Pablo Montoya slammed into a jet dryer, igniting a fire that caused another delay.
UPDATED — Feb. 23, 11:25 p.m. ET: NASCAR used the Air Titan, a system designed to reduce track drying time, and resumed the race after about six hours of delays.
Dale Earnhardt Jr. won the Dayton 500 after the long rain delay.