Dad Admits To Throwing Trash Into Dead Baby's Room To Mask Smell
Eric Warfel of Ohio has been charged with abuse of a corpse after telling police he put bags of garbage in his daughter's room to mask the smell of her decomposing body.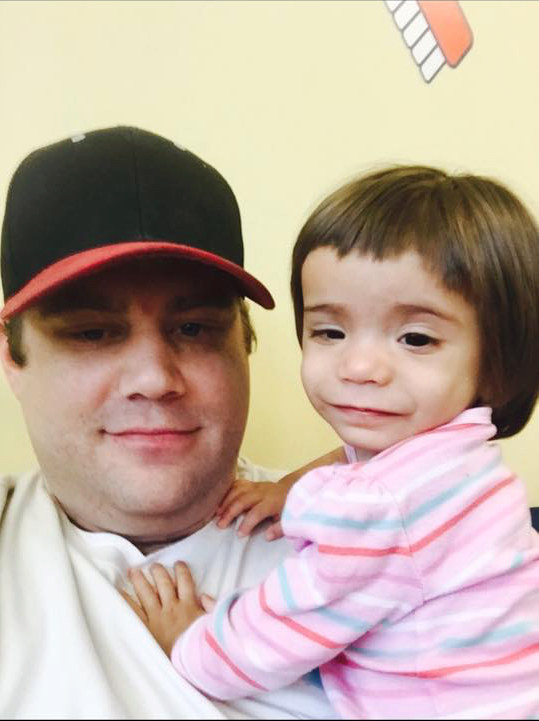 An Ohio man has been charged with abusing a corpse after allegedly throwing trash inside his 1-year-old daughter's room in an attempt to mask the smell of her "badly decomposing" body, officials said.
The dead girl is believed to be Ember, the 21-month-old daughter of Eric Warfel, NBC affiliate WKYC reported. She is thought to have died about a month ago — around June 18.
The body was discovered Wednesday morning inside Warfel's Medina, Ohio, apartment by a cable worker, police said in a statement. An autopsy to determine the girl's cause of death is underway and more charges are likely.
Meanwhile, a judge on Thursday set Warfel's bail at $1 million, agreeing with prosecutors that he is a flight risk.
According to officials, the 34-year-old admitted to police that he filled Ember's room with trash to mask the smell of her decomposing body. When the body was discovered, it was so badly decomposed that it could not immediately be determined if it was a boy or girl.
Shortly after the cable technician called the authorities, Warfel was arrested at Crocker Park, where he was with his 7-year-old daughter Elizabeth. She is now being cared for by her grandparents.
Warfel and his ex-wife, Malinali Galdamez, had another child who died in March 2013 at 5 months old, the Associated Press reported. The young girl, Erin Delynn, died suddenly from an "undetermined" manner, the Cuyahoga County Medical Examiner's Office said.
Police are trying to locate Galdamez, whom they believe is in New York. Warfel was granted sole custody of Ember when the couple divorced last year. The divorce papers make numerous references to Galdamez's substance abuse problems, the AP reported.