Court Rules School Can Ban American Flag Shirts For Safety
High school officials acted appropriately when they ordered students wearing American-flag shirts to turn them inside out during a Cinco de Mayo celebration, a federal appeals court ruled Thursday.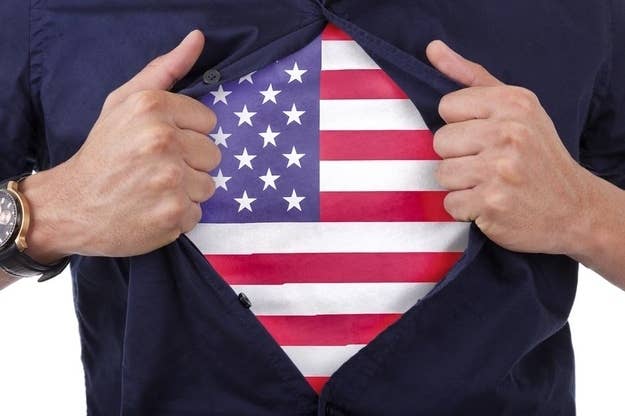 The 9th U.S. Circuit Court of Appeals ruled officials at a Northern California high school were right to place concern of racial violence over freedom of expression rights.
Administrators at Live Oak High School in San Jose said they were concerned American-flag shirts would incite violence from Latino students, prompting the administrators to order several students to turn the shirts inside out or go home during a 2010 Cinco de Mayo holiday celebration.
The school reportedly had a history of racial violence between students during the annual Cinco de Mayo celebration, which commemorates the Battle of Puebla on May 5, 1862, when Mexican troops defeated a French army of Napoleon III. Cinco de Mayo is not Mexican independence day, and is celebrated in the U.S. more than Mexico to honor Mexican heritage.
The vote from the three-judge panel was unanimous, citing past problems as sufficient and justifiable reasons for the administration's actions. The court's ruling reflects past decisions that set precedent for schools to limit civil rights in order to maintain safety.
"Our role is not to second-guess the decision to have a Cinco de Mayo celebration or the precautions put in place to avoid violence," Judge M. Margaret McKeown wrote for the panel.
Attorney William Becker, part of American Freedom Law Center, a politically conservative legal aid foundation who is representing the students, said he plans to ask the appeals court to rehear the case.
"The 9th Circuit upheld the rights of Mexican students celebrating a holiday of another country over U.S. students proudly supporting this country," Becker said.
"This is the United States of America," said Kendall Jones, whose son, Daniel Galli, was one of the Live Oak students sent home. "The idea that it's offensive to wear patriotic clothing ... regardless of what day it is, is unconscionable to me."