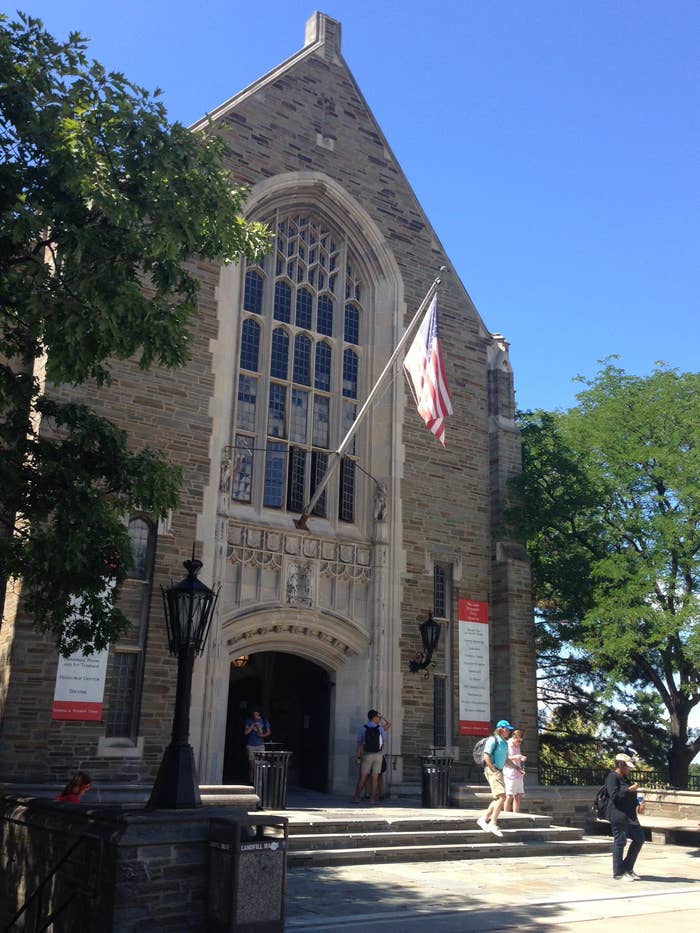 A 19-year-old Cornell University student, who is white, was arrested Friday for allegedly beating a black student and calling him the n-word in a possible hate crime.

The black student attending the Ivy League school in Ithaca, New York, who has not been identified, told police that he arrived home to his off-campus residence in the early morning Friday to find a group of students near his driveway arguing with his housemates, according to the student newspaper the Cornell Daily Sun.

The student said he was trying to get the group to leave, when the n-word was uttered by one of the students. He confronted the student, and a group of four or five people started punching him in the face.

"I was pretty bloodied up," the student told the Cornell Sun.

The student was taken to a hospital, but did not have significant injuries, the Ithaca, New York, Police Department said in a statement to BuzzFeed News.
John Greenwood, the undergraduate student who allegedly used the racial slur, was arrested on Friday and charged with one count of assault in the third degree, which is a misdemeanor, but further charges are pending, according to police. It was not clear whether the other students allegedly involved would be charged.
"We are actively investigating all aspects of this complaint including any racially biased motivation," Ithaca police said.
In a video of the alleged incident obtained by the Cornell Sun, people can be heard encouraging a physical confrontation and using the n-word.
Greenwood's attorney, Raymond Schather, said in a statement sent to BuzzFeed News that his client was not involved in a physical altercation. He also released a note from Greenwood, which says "he accepts full responsibility" for the language he used and apologized "to my fellow students, the entire Cornell community and my family and friends." Greenwood did not reference a physical altercation.
Greenwood was a member of the Psi Upsilon fraternity, which was suspended in 2016 after the fraternity's president was arrested for locking a woman in his bedroom and forcing her to have oral sex and attempting to rape her, according to the Cornell Sun. He was given six years probation after pleading guilty to forcible touching.

The other students involved in beating the student may have also been connected to the "unaffiliated fraternity," according to a statement released Friday by Ryan Lombardi, the vice president for student and campus life at Cornell University.
Lombardi said a university investigation had been launched and "the students responsible will be sanctioned." The Psi Upsilon chapter will not be allowed to return as an affiliated fraternity.

"Cornell will not tolerate actions that impact the safety of our students," Lombardi said.

Cornell's president, Martha E. Pollack, reiterated in a statement Sunday that the university would not consider reinstating the Psi Upsilon chapter "based on what we know, and pending final investigation."
The executive council of Psi Upsilon said in a statement that the Cornell chapter of the fraternity was suspended and that while "members affiliated" with the fraternity were involved in the incident, no new students were allowed to be recruited at the school and therefore "no initiated members of Psi Upsilon were involved."
The fraternity added that while investigating the matter it had found that the suspended chapter was continuing to recruit, "which is unacceptable." Psi Upsilon said it was cooperating with school officials, and would wait to petition for reinstatement until 2020, after all initiated students would have graduated.
The alleged attack follows another racially charged incident at Cornell earlier this month, when at least one student yelled about "building a wall" near the Latino Living Center, shortly after President Donald Trump's announcement to rescind DACA, which gives temporary protection against deportation to undocumented immigrants who came to the US as children.
Pollack said "the events of the last few weeks are ... deeply painful" and that she would "convene a Presidential Task Force charged with examining and addressing persistent problems of bigotry and intolerance at Cornell." She said they were also working to "enhance programs and services that support diversity and inclusion on our campuses."
The university said Tuesday that the Psi Upsilon alumni board had announced they would continue pre-planned renovations of the fraternity house at Cornell and it would be re-opened in the next school year "for the use of student organizations at Cornell that are dedicated to promoting a diverse and inclusive student community."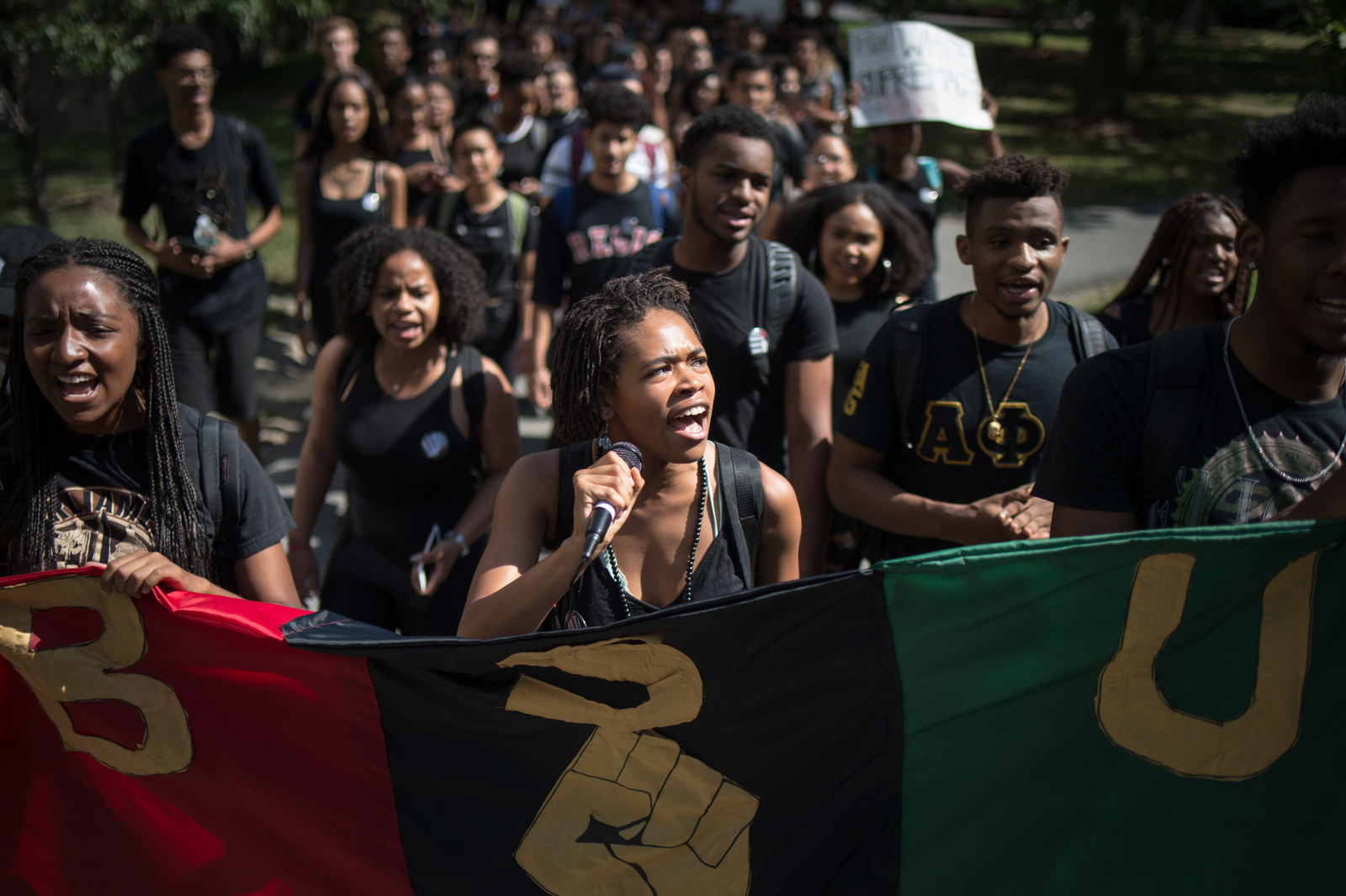 On Wednesday afternoon, more than 300 students with the Black Students United organization protested on campus and delivered a list of demands to Pollack. The demonstrators occupied Willard Straight Hall, the same building seized by black students in 1969 following a series of racist acts on campus.

Their demands included permanently banning Psi Upsilon and turning its building into a cultural center for black students, the Cornell Sun reported. Pollack said she would work with the group to "do everything we can to rid this campus of racism."