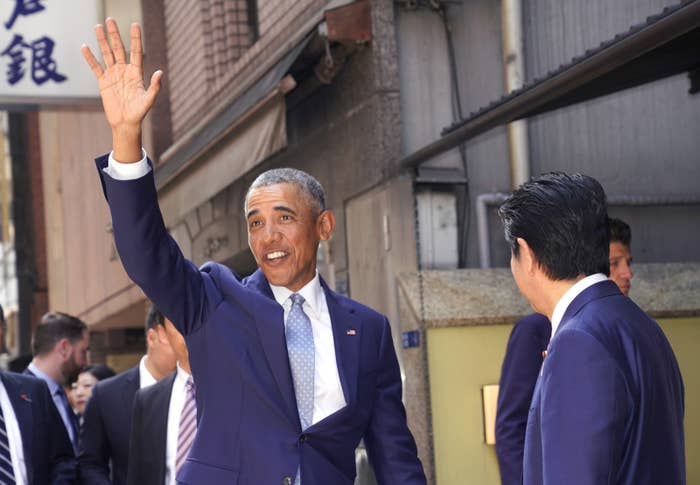 The Richmond School Board voted Monday to rename a Virginia school that originally used the moniker of a Confederate leader to the Barack Obama Elementary School.

The vote was 6–1 in favor of changing the name of JEB Stuart Elementary School, the last remaining school in Richmond, Virginia, named after a Confederate leader.
"It would be pretty awesome to have an elementary school in Richmond named after Barack Obama," Liz Doerr, a member of the school board, told the Richmond Times-Dispatch.
The school's student body is more than 90% black.
There were seven options for renaming the school, including Oliver Hill Elementary, after a local civil rights attorney, and Henry Marsh Elementary, after the first black mayor of Richmond. Kenya Gibson, the board's lone nay vote, told the Times-Dispatch that she was disappointed with the lack of local options for names.
The debate around whether monuments, flags, and institutions should honor the Confederacy was ignited in Charlottesville, Virginia, last summer when white nationalists protested against the removal of a Confederate statue. After the rally, a car drove into a group of counterprotesters, killing Heather Heyer and injuring 19 others.
JEB Stuart was a slaveholding Confederate general from Virginia. His name was removed last year from a school in Falls Church, Virginia, which is about a two-hour drive north of Richmond. The school was renamed Justice High School.
The Richmond elementary school is now the second school whose name has been changed from that of a Confederate leader to that of former president Barack Obama, following a Mississippi school's name change last year.

There are as many as 100 schools in the US still named after Confederate leaders, including at least 15 in Virginia, according to a report from the Southern Poverty Law Center.

There are about half a dozen schools now named in honor of Obama, including a Connecticut elementary school that just broke ground last week and will be called the Barack H. Obama Magnet University School.