Colorado Pot Shops Make Deals On Marijuana For "Green Friday"
Lines wrapped around the block, as people waited to get the best deals on weed.
While customers across the country looked for deals on Black Friday, in Colorado people waited for special sales on marijuana in what was dubbed "Green Friday."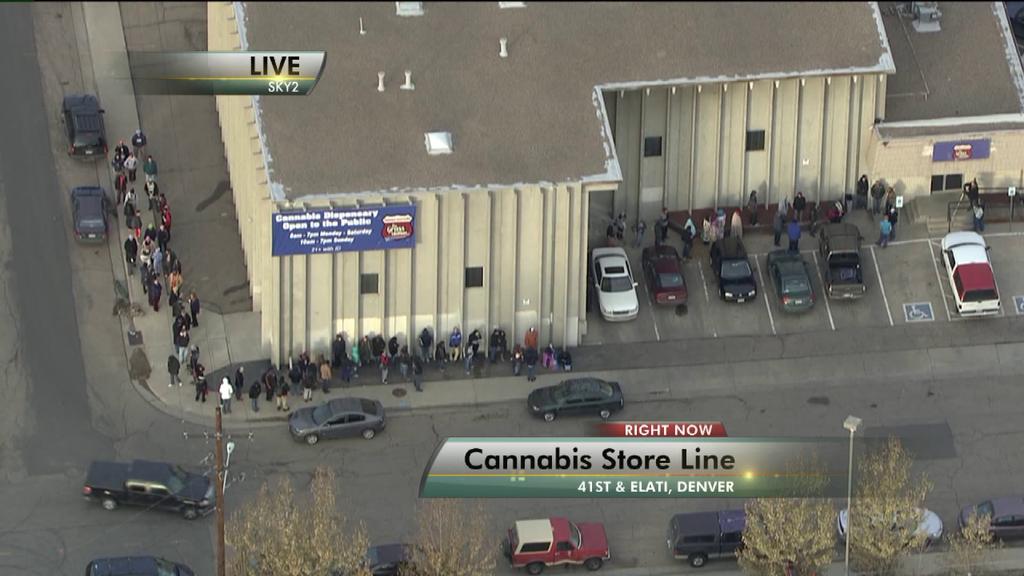 At Denver's Grass Station, people lined up to be the first in the door Friday and receive the store's deals.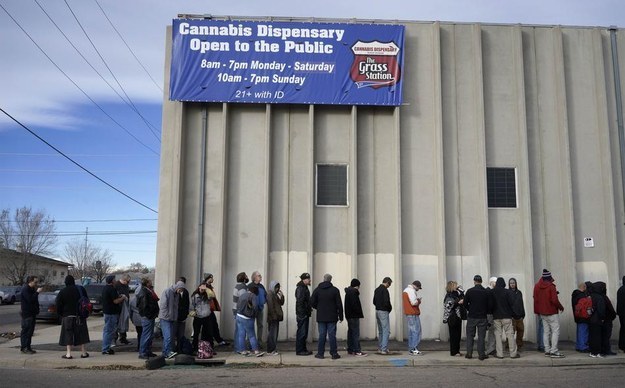 The manager of the Grass Station, Conor Morrison, said "Our first customer here today was camped out here starting at 6 p.m. last night, so they waited a full 14 hours to get in the door."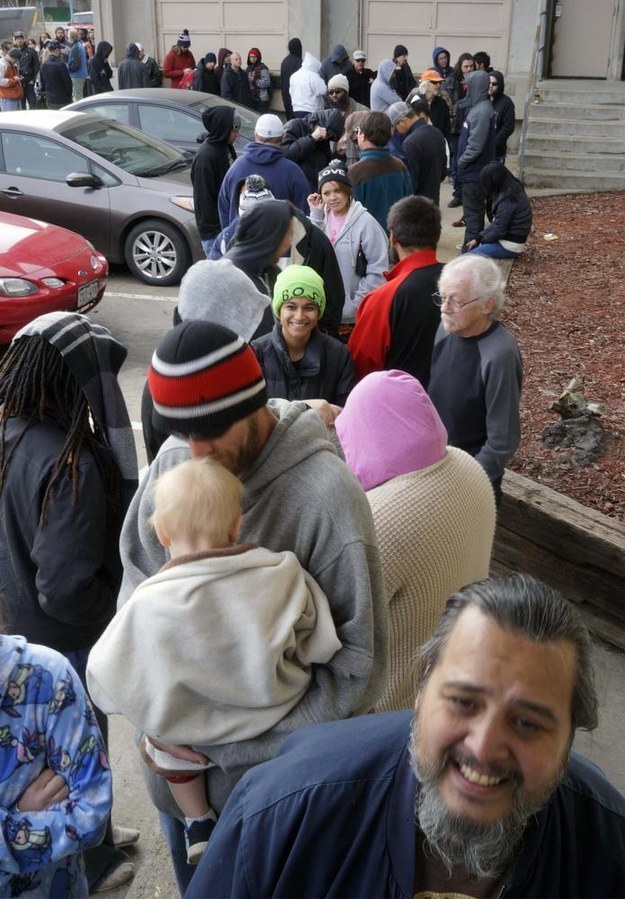 Many pot shops, including Denver's Medicine Man, advertised doorbuster deals with a "Green Friday" promotion in advance of the holiday.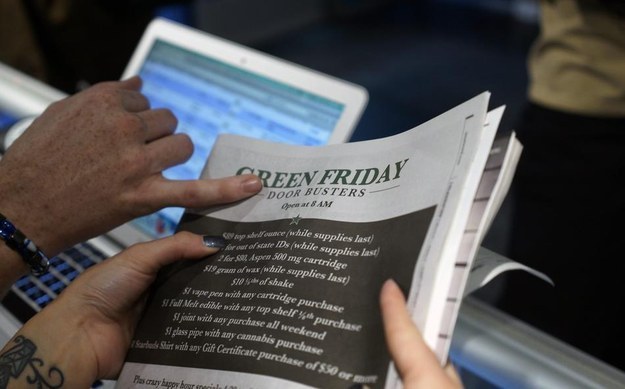 The manager of Boulder's The Green Room, Sean Taggart, said they also offered discounts, including lowering the price of eighths from $50 to $40.
In Colorado there are strict regulations on advertising marijuana, which can not be marketed to people under the age of 21. As a result, there were no billboard, TV, or magazine advertisements for "Green Friday," but the event still proved successful.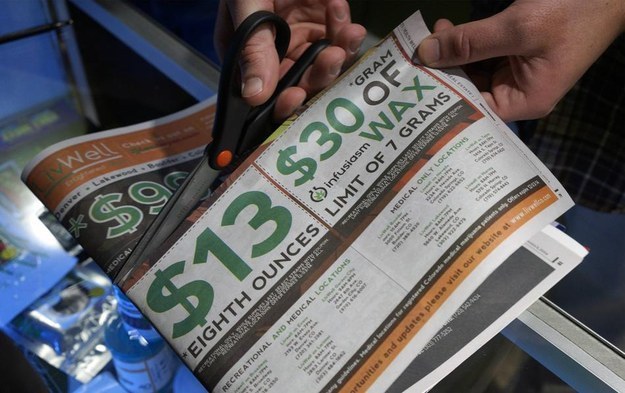 Some retailers said people were excited for "Green Friday," because it would serve as a much needed stress relief from the holidays.