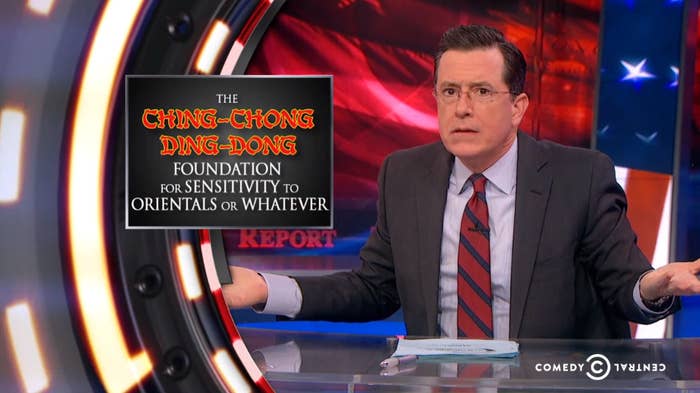 On Wednesday's episode of The Colbert Report, host Stephen Colbert poked fun at Washington Redskins owner Dan Snyder for refusing to change the name of the NFL team, while starting a foundation for "genuine" Native American issues. After the show aired, the @ColbertReport Twitter account tweeted a joke from the segment to its 1 million followers: "I am willing to show #Asian community I care by introducing the Ching-Chong Ding-Dong Foundation for Sensitivity to Orientals or Whatever."
The tweet sparked outrage and was later deleted, but not before the #CancelColbert hashtag began trending:
The @ColbertReport account responded late Thursday saying the account "is not controlled by Stephen Colbert or his show" and apologized for the confusion, but not the tweet.
Stephen Colbert's account @StephenAtHome responded, "I share your rage."
About 30 minutes later, the @ColbertReport tweeted again that the account has no connection to Stephen Colbert or his show.
"We want an apology," responded Twitter user Suey Park, who helped start the #CancelColbert hashtag.
And others responded on Twitter that they wanted an apology too.
While some noted that since the @ColbertReport is verified it was a cop out to suggest there was no connection to the show.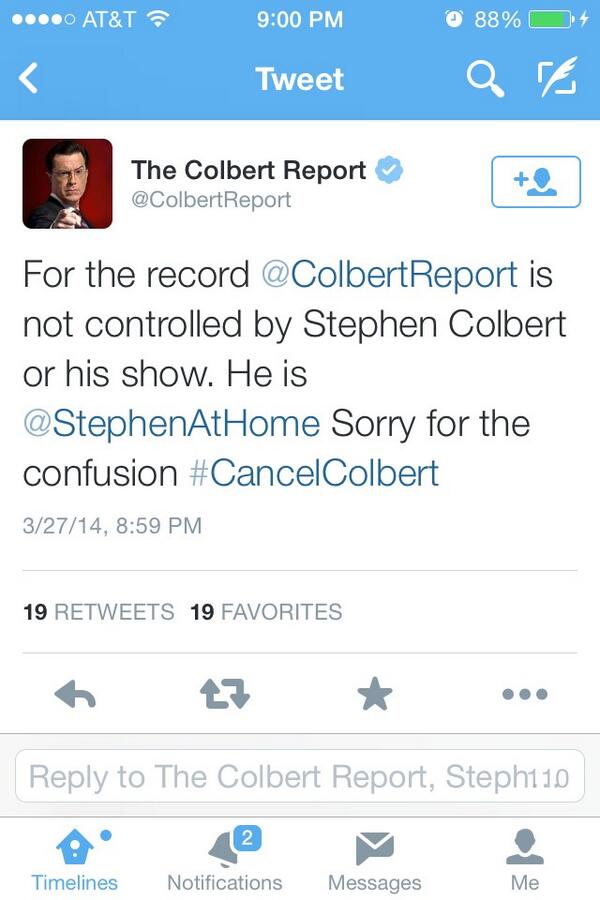 Watch the full segment from Wednesday's episode of The Colbert Report.