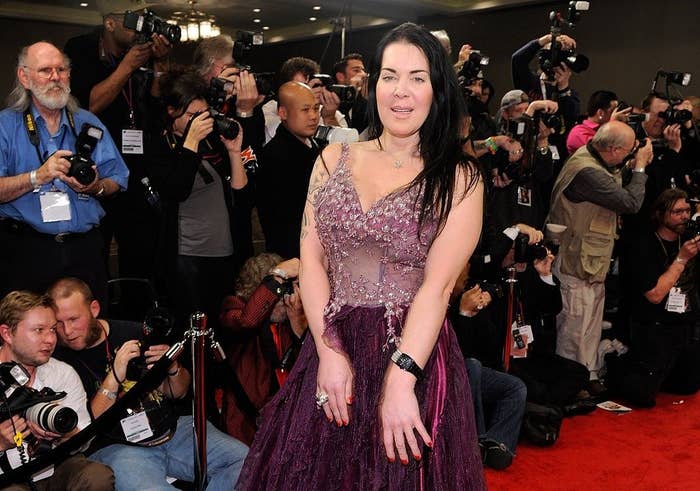 Chyna's manager on Wednesday said he believes the former WWE champion died from a mix tranquilizers and sleeping pills.
Chyna, real name Joanie Laurer, was found dead at age 46 at her home in Southern California last week ago by her manager, Anthony Anzaldo.
He told the Associated Press that Chyna had a prescription for Ambien and a generic version of Valium, but believed she had been taking more of the drugs than prescribed over the past two or three weeks. He also told the Los Angeles Times that her death was an accidental overdose, not suicide.
"She probably lied in bed. She closed her eyes and took her last breath," he said.
BuzzFeed News reached out to Anzaldo for additional information.
Chyna had posted a video on April 17, just three days before she was found dead, in which she appears to ramble with in slurred speech.
The exact date of death has not been declared, but officials said the last time anybody had contact with Chyna was on April 17.
The coroner hasn't released an official cause of death pending results of toxicology tests.
Chyna's brain will also be tested by Dr. Bennet Omalu, a forensic pathologist who is an expert on chronic traumatic encephalopathy, or CTE, and was made famous by the film Concussion.
Omalu told the the L.A. Times that he has found the disease — which is found in people who have sustained repeated, severe blows to the head — existed in other professional wrestlers.
Anzaldo said he didn't think Chyna's struggles with addiction were the result of CTE, but said Omalu's research could provide some insight.