The California native is only 17 years old, making her the youngest female snowboarder to win an Olympic medal.
By the third and final run of Sunday's event, it was already clear that Kim would take gold, but she still did back-to-back 1080 tricks, scoring an impressive 98.25.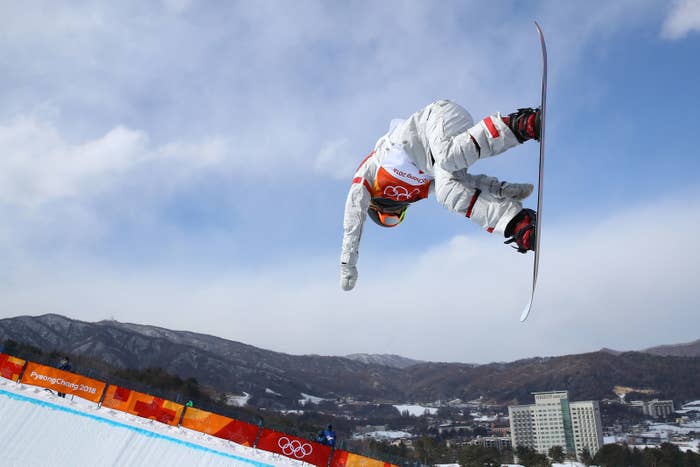 And if that wasn't enough to prove Kim is the coolest ever, she tweeted the most relatable thing in between her second and third runs at the halfpipe finals: "Wish I finished my breakfast sandwich but my stubborn self decided not to and now I'm getting hangry."
It wasn't even the first time Kim has tweeted about her Olympics cravings. Just yesterday, she tweeted about wanting ice cream.
People called her out for tweeting while competing, which she acknowledged she was.
She also tweeted about eating churros, which she recommends "if you ever get nervous." Thanks for the tip!
During the finals, people asked how she could type in the cold.
And while she was just a little bit busy...
...people were certainly impressed.
Some wanted to know if she even got nervous.
She gained a few fans.
Lots of people found it relatable.
"Chloe Kim is all of us."
"I'm hangry rn too."
Some were curious about the gold medalist's sandwich of choice.
And hoped that after winning gold, she would get to eat that breakfast sandwich.
Others suggested that the sandwich was the prize.
And some were just proud they could eat a sandwich or two while watching.
So whether it's a breakfast sandwich or a gold medal that you want, here's to all your dreams coming true!