China Destroys Six Tons Of Ivory In Its First Public Crushing
In the world's largest market for elephant tusks, about 6 tons of ivory has been destroyed by China in an unprecedented move to crack down on the black market.
Authorities displayed a pile of carvings, ornaments, and tusks, before destroying them.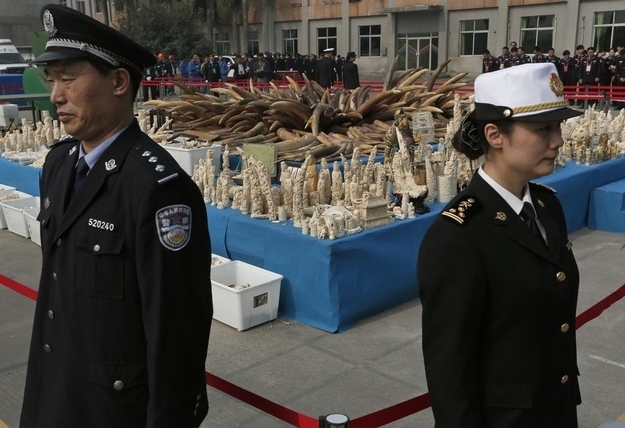 The ivory was pulverized by two crushing machines. Tusks that were too long were first cut into smaller pieces before being placed into the crushing machines.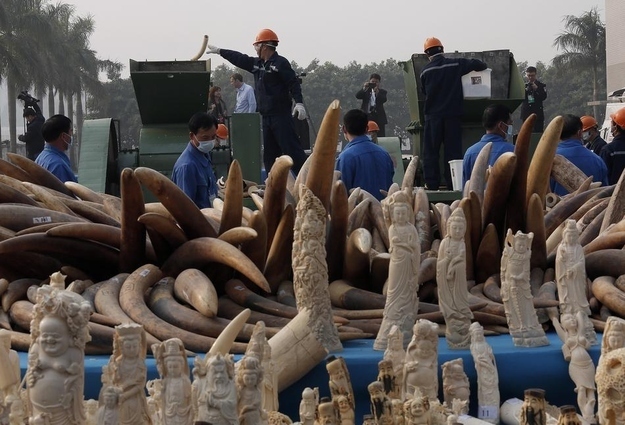 This was the country's first large-scale ivory destruction. It took place in Dongguan in southern Guangdong province, where much of the ivory trade is located.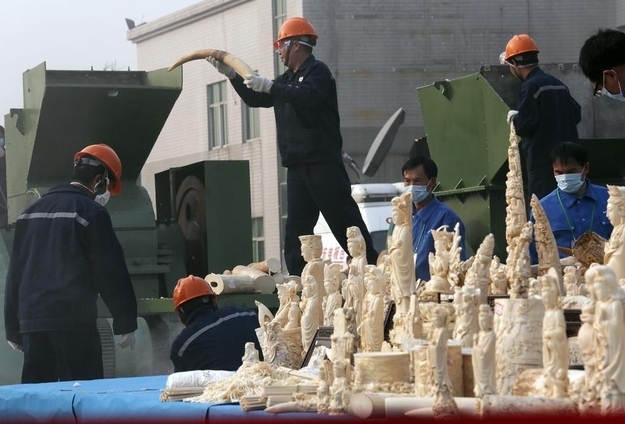 The ivory came from Africa in shipments intercepted by customs and from shops in China.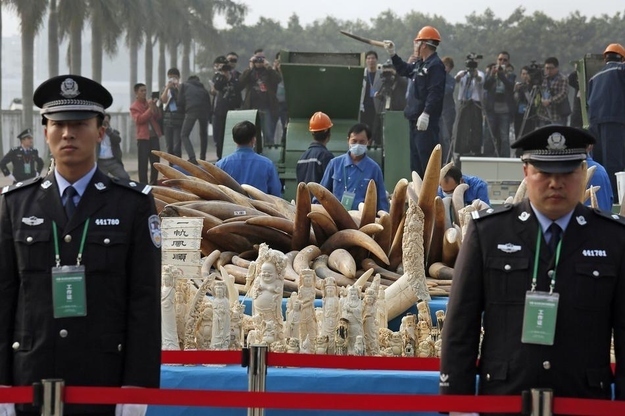 The increase in the ivory trade has dramatically decreased elephant populations.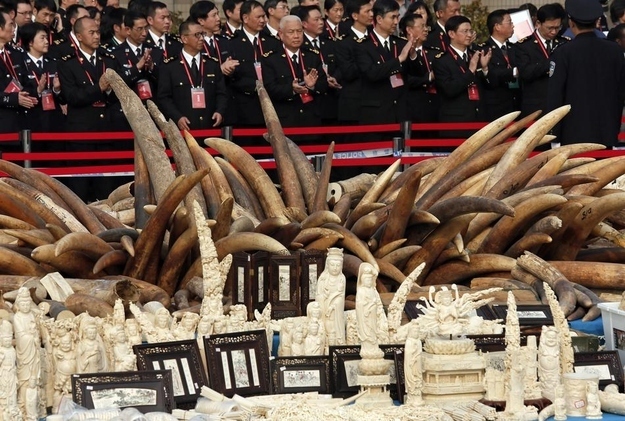 In destroying the ivory stockpile, China is following what other countries have done, including the Philippines, Gabon, and the United States, as pressure has increased from activist groups.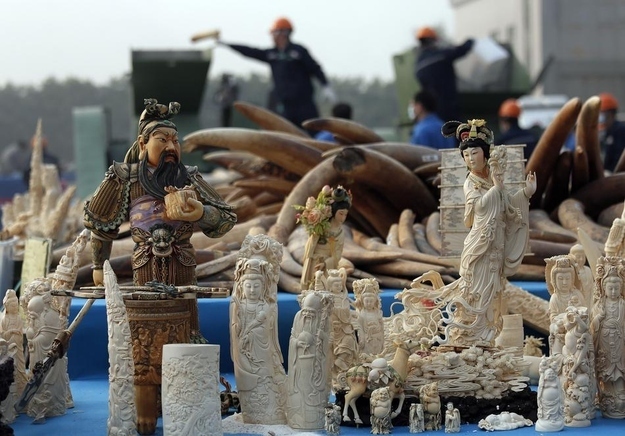 Authorities said the 6.1 metric tons of ivory destroyed was just a portion of the illegal ivory held by China. Although, no one will say how much ivory the country has in its stockpile.