Chicago Cop Released On $1.5 Million Bond In Shooting Of Black Teen
Jason Van Dyke, the Chicago police officer charged in the fatal shooting of 17-year-old Laquan McDonald, was released Monday after posting bail.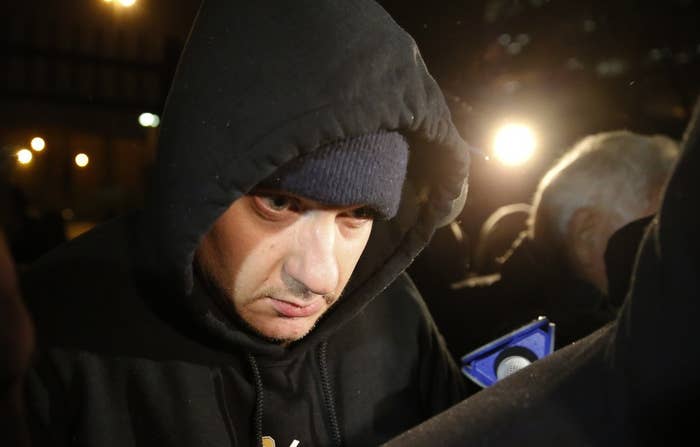 The white Chicago police officer charged with murder in the fatal shooting of a black teen that was caught on a dashcam was released from jail Monday on a $1.5-million bond.
Jason Van Dyke turned himself in last week after a dashcam video from a patrol car was released showing him shoot 17-year-old Laquan McDonald 16 times in October 2014. He was charged with first-degree murder.
Cook County Criminal Court Associate Judge Donald Panarese, Jr. set the bond at $1.5 million on Monday and said Van Dyke, who appeared in shackles, must post 10% of that amount — or $150,000 — for release.
Prosecutors on Monday had asked the judge to maintain Van Dyke's no bail status, but his attorney, Daniel Herbert, argued that the 37-year-old was not a flight risk.
Van Dyke was released after 6 p.m. local time, ABC News reported.
The police union president said the group was helping with the bail, Reuters reported.
Dean Angelo, president of the local Fraternal Order of Police union, said on Monday that the he has seen the dashcam video — which shows McDonald walking away from police before he is shot 16 times — but believed Van Dyke stepped into action "that he believed at that time to be justified."
There have been multiple protests since the video was released on Tuesday.
The case was also connected to a threat made online that led the University of Chicago to cancel Monday classes. The suspect accused of making a threat to kill 16 white students and staff members on campus in retaliation for the McDonald shooting was arrested on Monday.