A spearfisher was diving in the waters off Hawaii when he says a shark became entangled in his diveline and he had to straddle the shark in order to free it.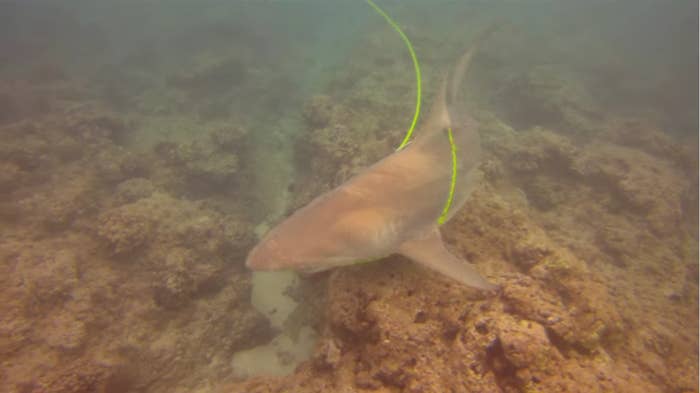 Dave Freeman of California said he was spearfishing off the south shores of Oahu when he accidentally lassoed the shark.
Freeman said in a video of the incident that he didn't realize at first that the shark was attached to him through his diveline, recalling how as he swam toward shore, he couldn't understand why he kept getting "towed back."
Eventually, he got to a safe place in the water, where he untied his line and was able to see the "shark had lassoed himself."
Freeman said he decided that "instead of shooting the shark in the head," he wanted to figure out a way to untangle it.
Eventually the shark came to a rest on the reef, "and that's when I dove down on top of him and kinda straddled him." While on top of the shark, Freeman was able to unclip it from the line.
"It was quite the experience," Freeman said. "Can't say I ever want to do it again."