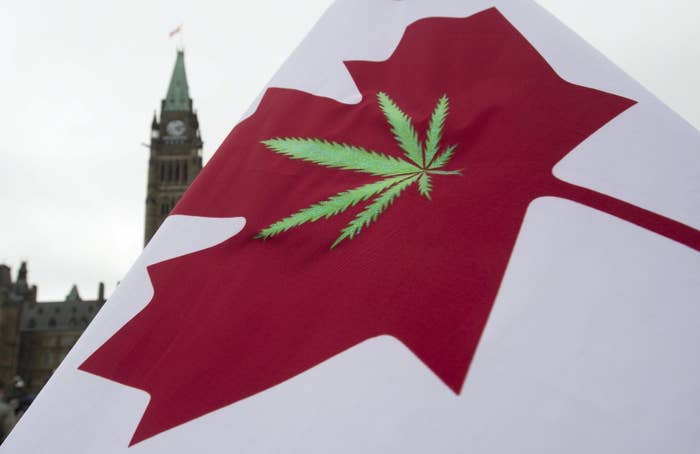 Canada announced a pathway for people convicted of possession of cannabis to get criminal pardons, at the same time that the country is poised to become the largest in the world to legalize recreational marijuana.

Public Safety Minister Ralph Goodale announced Wednesday morning that legislation is coming to make it easier for those convicted of simple possession of cannabis to be pardoned. Once enacted, those who have completed their sentences can apply with no fees and no waiting period.
"Individuals who previously acquired criminal records for simple possession of cannabis should be allowed to shed the burden and the stigma of that record," said Goodale at a press conference.
"This will eliminate what are disproportionate consequences and break down barriers which could mean greater access to job opportunities and education, housing, and even the ability to simply volunteer for a charity in your community."
The press conference was held just hours after recreational pot became legal across the country.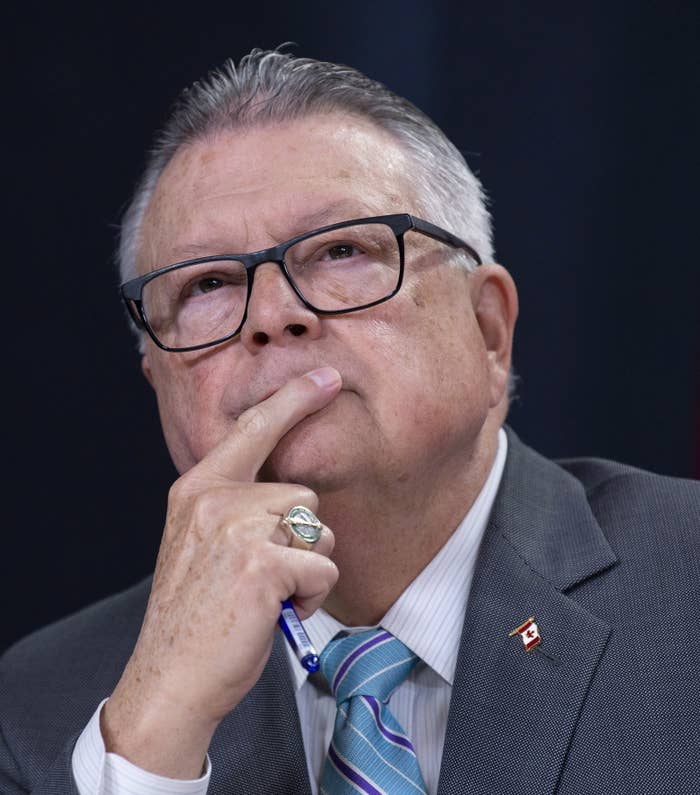 Goodale said the actual process for a pardon will be outlined in the coming weeks. News outlets have reported that records won't be expunged, but that officials will outline ways for people who were convicted of possession of 30 grams or less to pursue a pardon.
Punishment for 30 grams in Canada is currently a $1,000 fine and/or 6 months in jail for a first offense, and a $2,000 fine and/or one year in jail for second-time offenders.
"As a general principle removing the stigma of a criminal record for people who have served their sentence and then shown themselves to be law abiding citizens, enhances public safety for all Canadians," said Goodale.
Canadian Prime Minister Justin Trudeau campaigned on the promise that he would legalize cannabis, and has been repeatedly asked over the past two years if he will pardon people convicted of possession. At a press conference Tuesday to answer questions about the pending legalization, Trudeau said that officials would be talking about pardons "in the coming days and weeks."
On Wednesday, buying and consuming pot became legal across the country, and people will be allowed to possess 30 grams, or about an ounce, of cannabis. Canadians will also be able to order marijuana through online marketplaces, and to have marijuana delivered by mail to their homes.
Canada has allowed each province to create their own rules for selling and distributing cannabis, but the nationwide legalization will allow people to move cannabis across provinces, and enable banks to get involved in the legal marijuana industry.
Canada is the second country in the world to allow a legal weed market, following Uruguay, which legalized recreational cannabis in July 2017. Uruguay's market is controlled by the government and only citizens are legally allowed to purchase marijuana.
In the US, nine states and Washington, DC, have legalized recreational cannabis, but the federal government still treats it as an illegal, Schedule I substance, akin to cocaine and heroin, creating a legal gray area for the marijuana industry in areas where buying and selling cannabis is allowed.