California's Rim Fire Now Covers More Than 300 Square Miles
The massive wildfire has been burning for 12 days near Yosemite.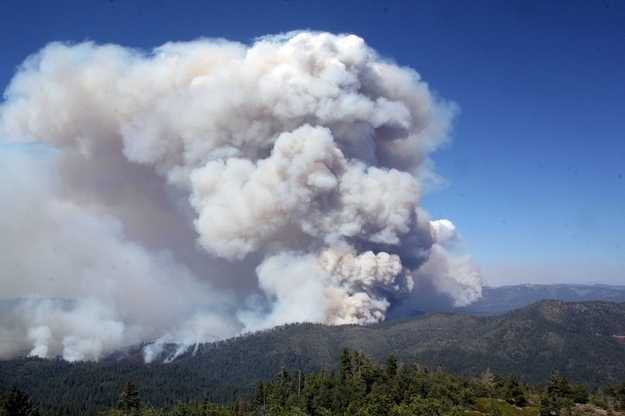 The monstrous wildfire burning in Northern California has now scorched more than 192,500 acres. The fire, which started on August 17, has destroyed 111 structures, including 11 homes, and threatens the ancient trees inside Yosemite National Park.
Firefighters are being aided by a California National Guard Predator drone, added Wednesday to provide views of new flare-ups, AP reported. Ground commanders previously relied on helicopters for aerial views, which require refueling every two hours.
Firefighters have now contained 30% of the fire and officials said they expect to surround the blaze in three weeks, although it could potentially burn until California's dry season ends this fall.
The Rim Fire is now the sixth largest wildfire ever recorded in California.