A mudslide was likely the cause of a commuter train derailment in Northern California that left nine people injured, a Union Pacific spokesman said Tuesday.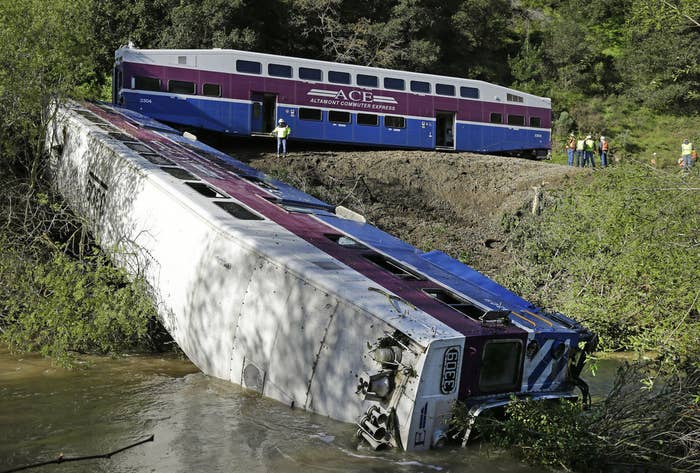 The Altamont Corridor Express, also known as the ACE train, was traveling from San Jose to Stockton when it derailed Monday night in Alameda County.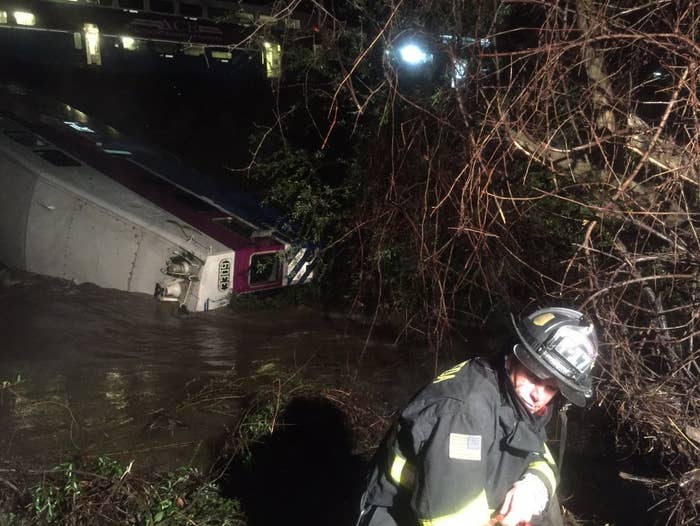 Officials had originally said on Monday 14 people were injured in the derailment, and blamed the accident on the train striking a tree that had fallen onto the tracks.
On Tuesday morning, however, a spokesman for the Union Pacific said nine people were injured in the derailment, and that investigators now believe a mudslide swept the tree onto the path of the ACE train No. 10, causing it to flip on its side during heavy rain, NBC News reported.
Fire officials said four passengers were seriously injured, but their injuries were not life-threatening. Five others suffered minor injuries.
About 214 people were believed to be aboard the train when it derailed east of San Francisco, in Sunol.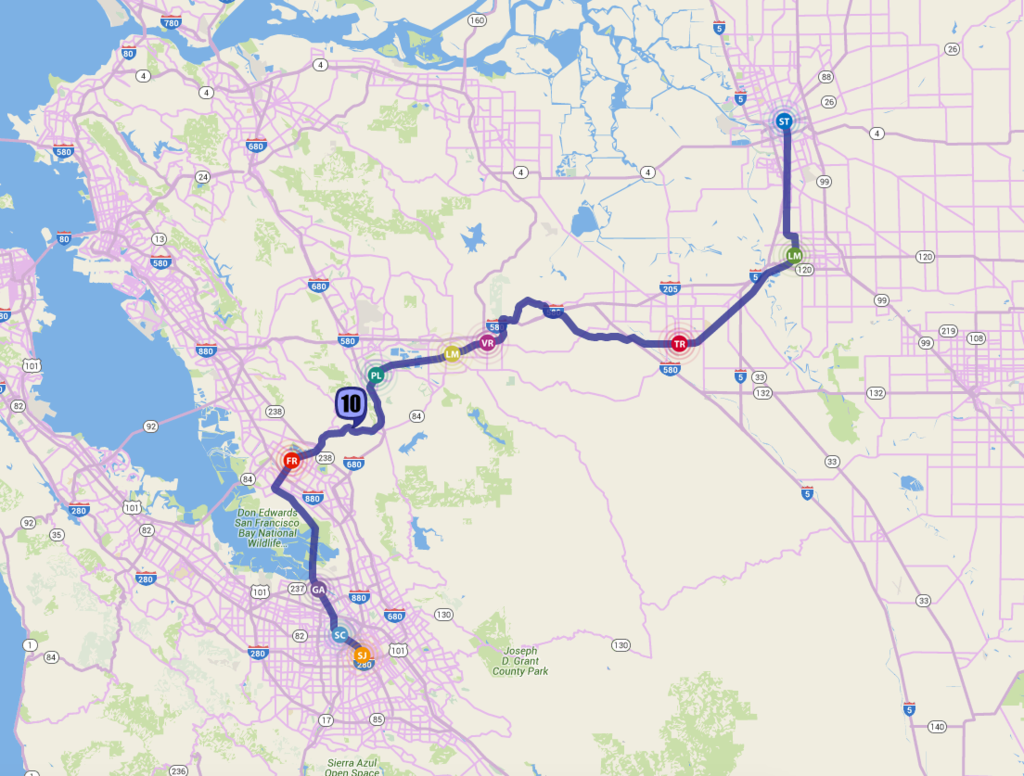 Alameda County Sheriff's Sgt. Ray Kelly had said heavy rainfall caused a large tree to fall onto the train tracks, causing the train to derail.
"It was dark, wet, it was raining. It was very chaotic," Kelly told the Associated Press. "This is an absolute miracle that no one was killed, no passengers or first responders."
Kelly said first responders moved quickly through the fast-moving creek to save the people in the front car, which had plunged into the water.
Altamont Corridor Express train official Steve Walker told KNTV the first car was carrying six passengers and one crew member when it fell into the Alameda Creek.
The second car also derailed, but stayed upright. Another three cars did not crash.
The 196 uninjured passengers were evacuated and transported to the Alameda County Fairgrounds in Pleasanton, the fire department said.
Fremont Police said the road near the derailment was closed.
Passenger John Wong posted this video showing people being evacuated from the scene.
The uninjured passengers were transported on buses.
All ACE train service was cancelled on Tuesday due to the derailment.