British Surfer May Have Ridden The Biggest Wave Ever
Andrew Cotton attempted to break the world record on Sunday in Portugal. The giant wave was thought to be about 80 feet tall.
Andrew Cotton, a 34-year-old plumber from England, surfed a giant wave up to 80 feet tall on Sunday in Nazaré, Portugal.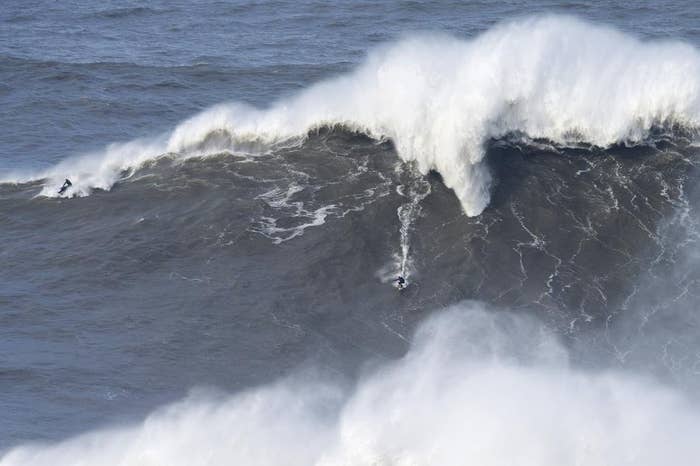 Conditions were said to be especially difficult with strong winds creating a great deal of turbulence.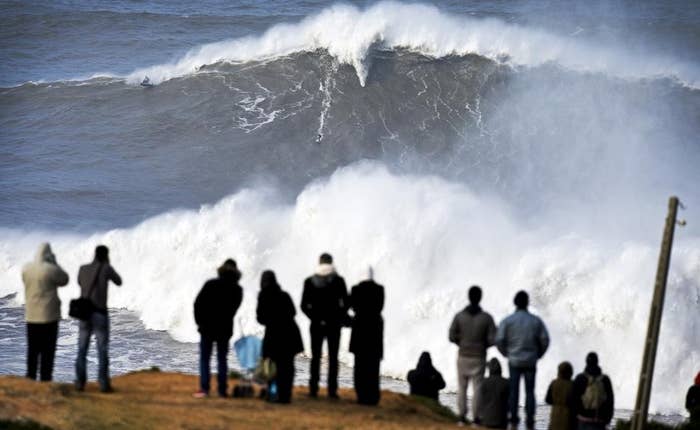 After catching the massive wave, Cotton wiped out.
Garrett McNamara currently holds the world record for surfing the biggest wave ever, a 78-footer in 2011 at Nazaré. Cotton will find out from the Billabong XXL in March whether he officially broke the world record.