Boston Marathon Bombing Survivor's Service Dog Kicked Out Of Store
T.J. Maxx apologized Friday after a store manager at a New Hampshire location told a Boston Marathon bombing survivor that her service dog needed to be placed in a carriage or leave the store.
The manager of a Nashua, N.H.-based T.J. Maxx ordered a service dog with its owner to leave the store or be put in a carriage.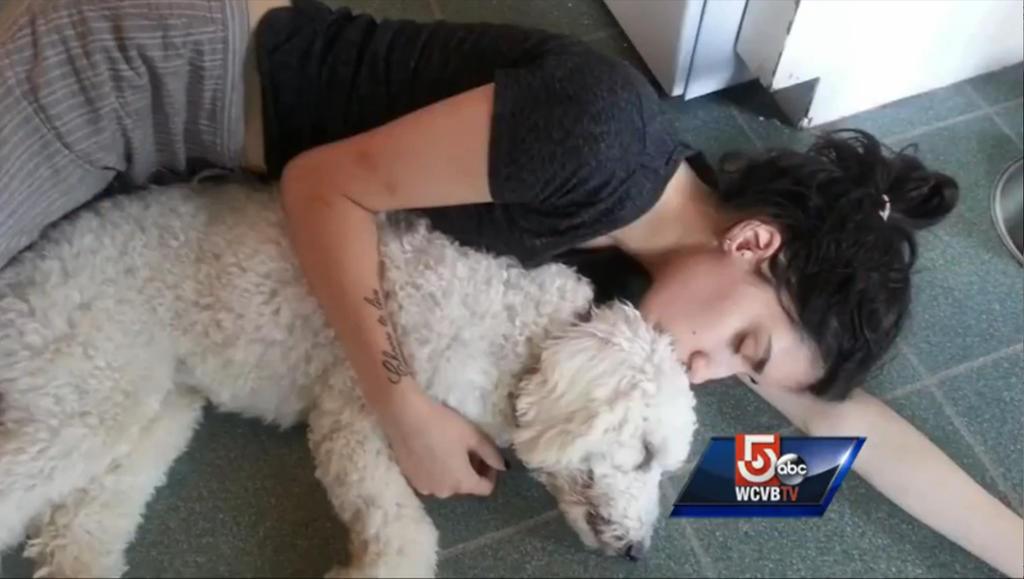 Sydney, along with her mother Celeste, was injured during the April 2013 bombing.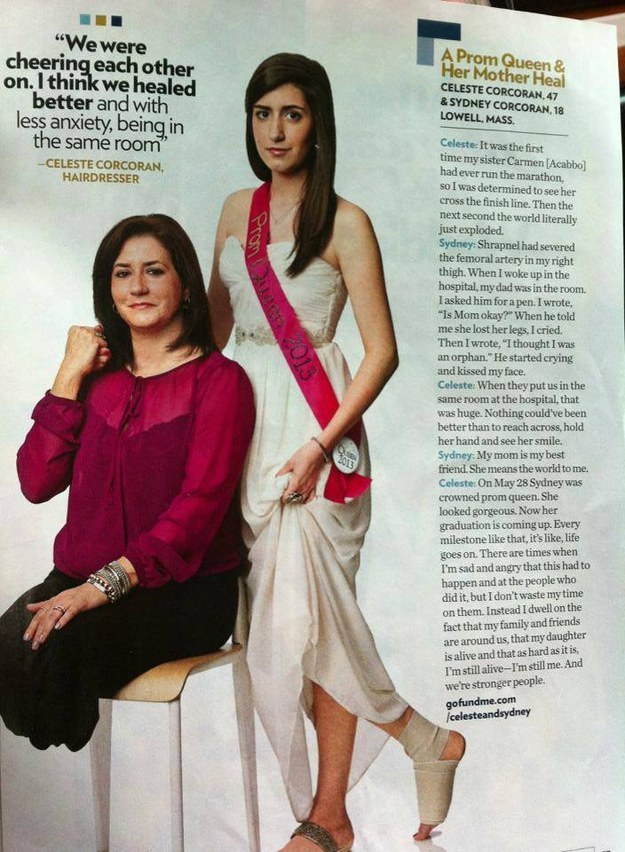 Celeste lost both her legs in the attack, while Sydney suffered shrapnel wounds.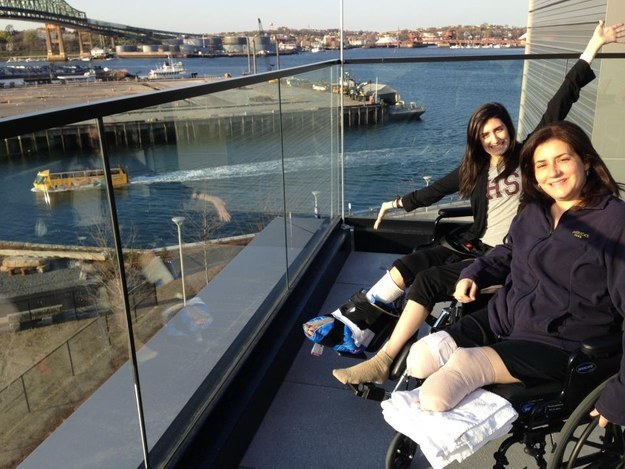 Celeste and Sydney have become inspirations, over the course of their ongoing recovery since the attack.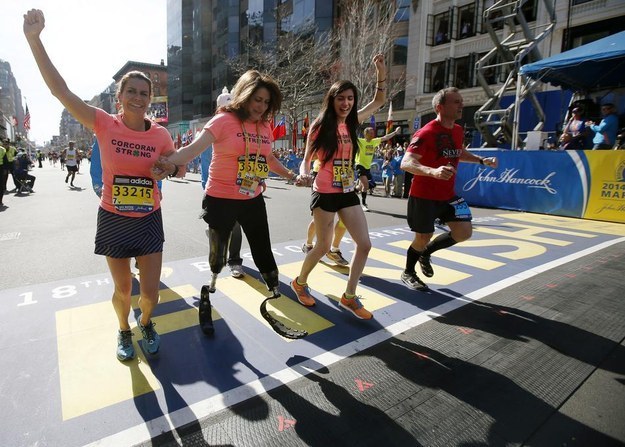 As a result of the attack, Sydney is now battling post-traumatic stress disorder and said her service dog, Koda, has been crucial to her recovery.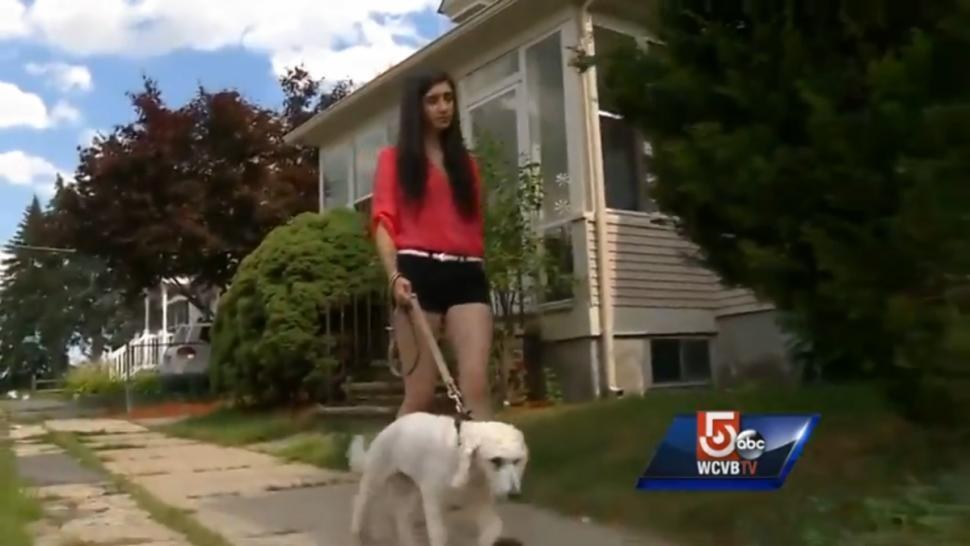 Even though Koda was clearly identified as a service dog, the T.J. Maxx store manager said to Sydney, "If you want to keep your dog in the store, you have to put him in the carriage."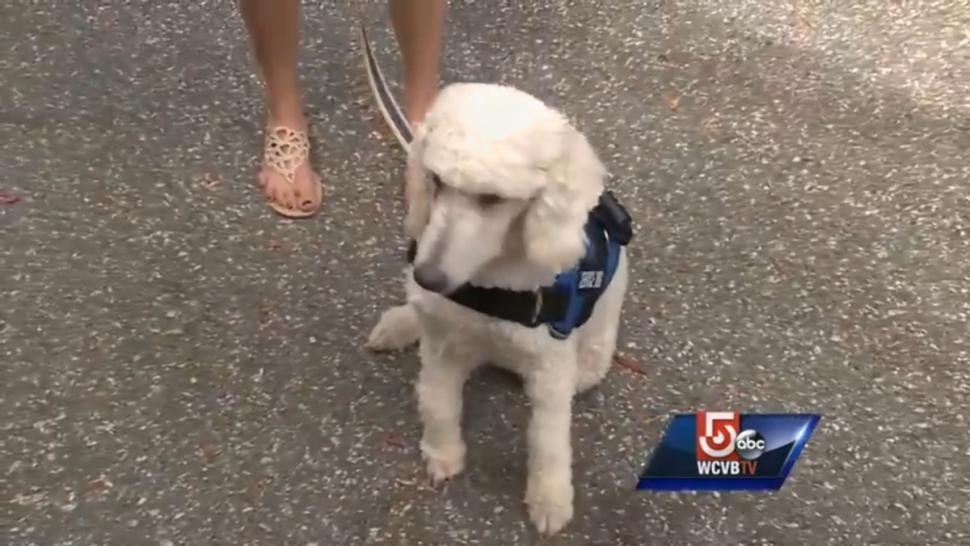 According to the Americans with Disabilities Act of 1990, all businesses must allow service animals in public areas.
It is only legal to ask the owner if the dog is, indeed, a service dog, and what tasks it performs.
Celeste told NewsCenter 5 that the manager apologized, but that the damage was already done.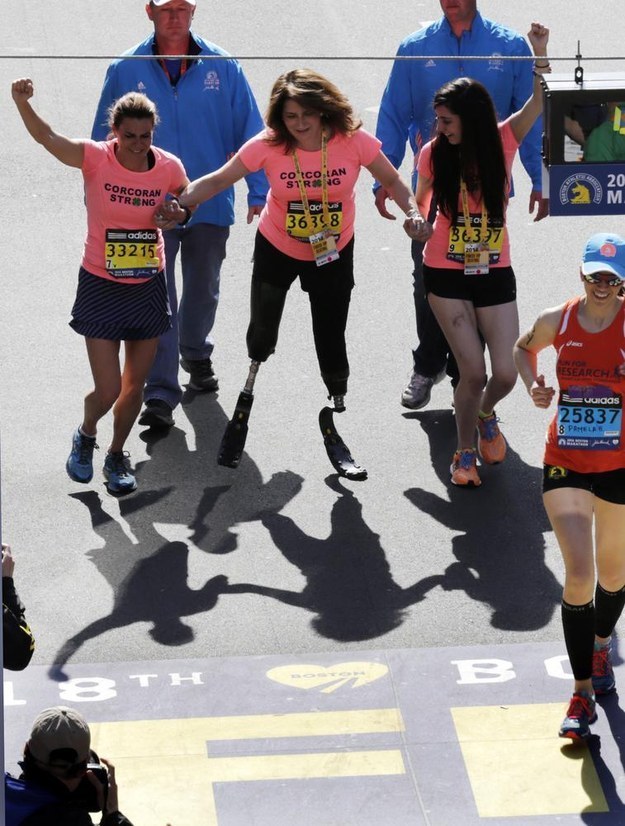 T.J. Maxx released a statement that also apologized for the incident and said the company would take steps to ensure employees better understand the law regarding service animals.
The Corcorans wrote in a Facebook post that they hoped the "humiliating experience" would help educate "ignorant people" about service dogs and their owners.