Search Ends For Survivors In Himalayas After Storm Kills At Least 39
At least 39 people died and 60 other people remain missing five days after a blizzard and avalanches hit Nepal's mountainous region.
UPDATE — Oct. 19, 11:45 p.m. ET: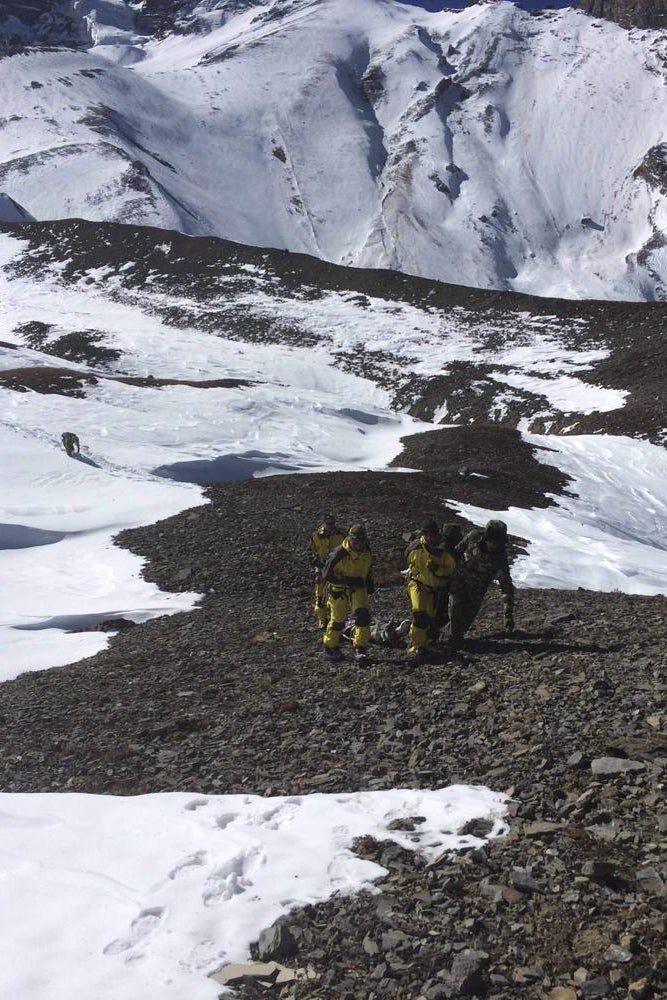 Nepalese army personnel drag victims recovered in the Annapurna region.
Rescue teams in Nepal say that there are no surviving trekkers after a massive blizzard and avalanche in the Himalaya climbing region left at least 39 people dead, BBC reported. Nearly 400 people have been rescued since the storm hit five days ago.
The team is now working to recover bodies from the snow. Helicopters are searching the area for up to 60 other people believed still missing, Reuters reported.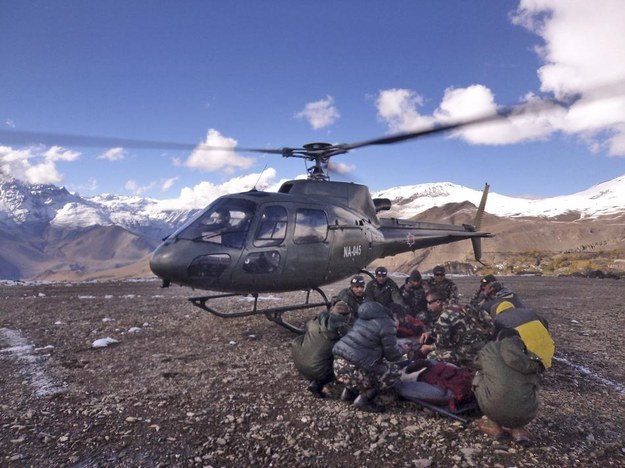 October is the most popular time for trekking in the region, because of the usually ideal weather, and it is unclear how many people were caught in the blizzard starting Tuesday. Experts say the intense weather was the aftermath of Cyclone Hudhud in eastern India.
"We had no idea that so many people were trekking there," said ACAP officer Junu Thapa. "Foreign tourists should register and not venture out on their own with local boys who pretend to be professional guides."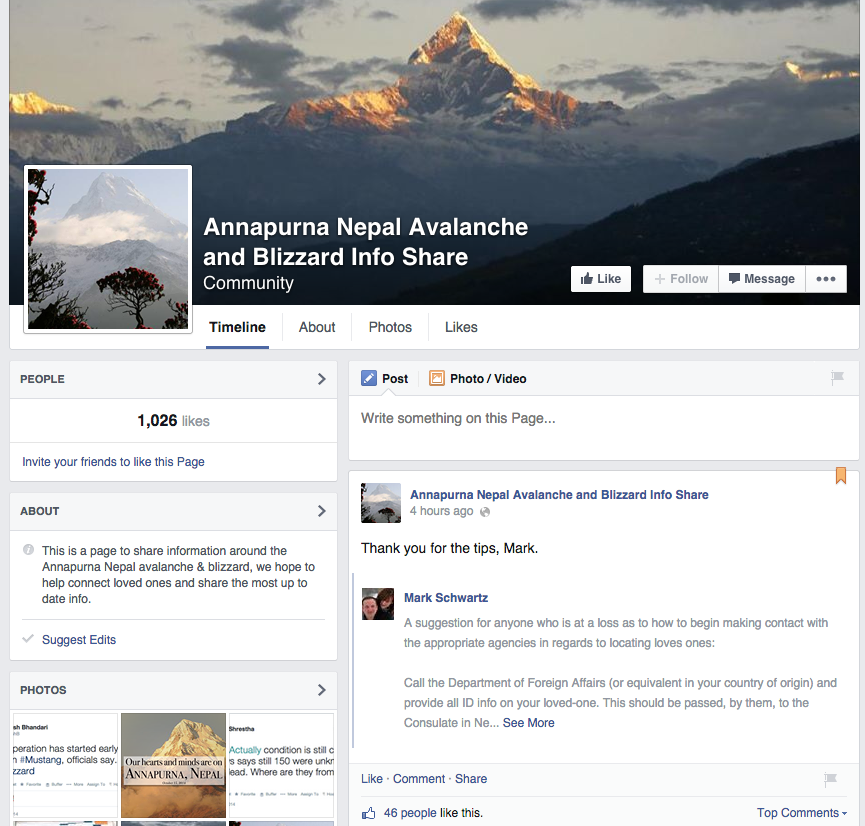 At least a dozen of the dead were found in the Annapurna Circuit in central Nepal, which is a common destination for trekkers. Another five people were in an avalanche on Mount Dhaulagiri, the world's seventh-highest mountain.
The death toll is likely to rise as search teams continue to look for the missing.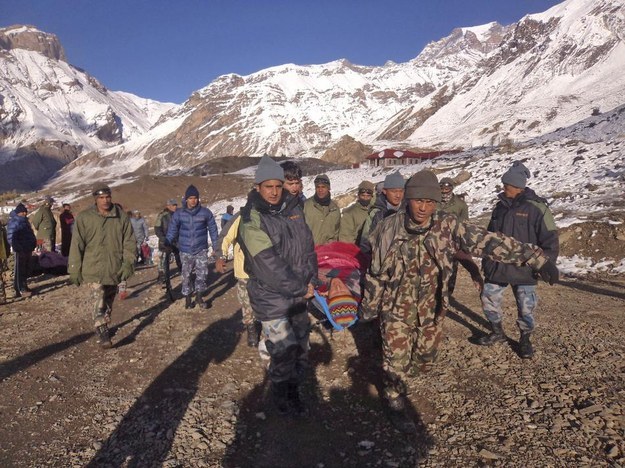 In the Annapurna region, at least 12 bodies have been recovered: two Poles, two Israelis, and eight Nepali trekkers.
Those in the area were headed to the Thorong La pass, the highest peak on the Annapurna Circuit, but some who stayed in their lodges survived, said Shrestha, the army spokesman.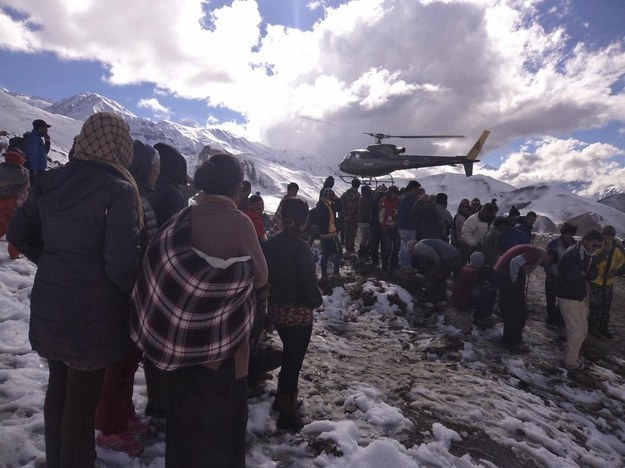 In Manang district, four Canadians and one Indian trekker were buried in an avalanche.
Nearby, the bodies of three yak herders who were caught by another avalanche on Monday were located, but not yet recovered.
The nationalities of those trapped in the avalanche at Mount Dhaulagiri were believed to be two Slovaks and three Nepalis.
An avalanche in April on Mount Everest left 16 Nepalese guides dead, in what was the worst disaster ever experienced on the mountain.
A huge source of Nepal's economy comes from tourism created by trekkers, but as a result of the April disaster guides threatened to stop working and many expeditions were cancelled.
Scientists say the increase in avalanches in the area may in part be caused by climate change, and many have questioned the future viability of mountain tourism in the region.