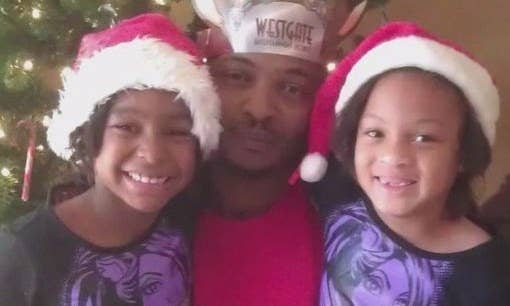 Rumain Brisbon was shot and killed by a 30-year-old white police officer Tuesday evening in Phoenix after the officer, who has not yet been identified, mistook a pill bottle for a gun.
Phoenix police released a timeline of the incident, which started with a response to a call about a possible drug deal and ended with Brisbon dead with two shots to his torso.
Brisbon is survived by his four children and wife. Brandon Dickerson, who said he was in the SUV with Brisbon shortly before the incident occurred, said they were at the apartment to drop off food for Brisbon's children.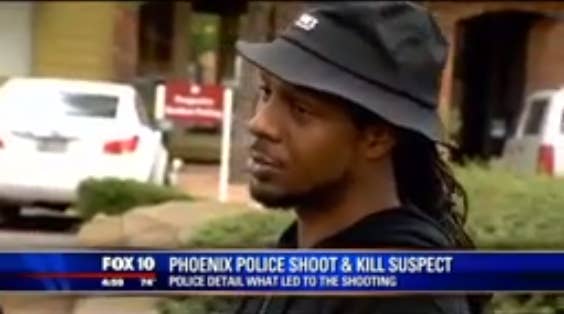 Police said they released the account to show transparency, especially in the wake of protests that have spread across the country after a Missouri grand jury's decision on Nov. 24 not to indict Ferguson police officer Darren Wilson, who shot unarmed Michael Brown. That decision was followed by a grand jury in New York on Wednesday, which decided not to indict officer Daniel Pantaleo for his involvement in the chokehold-related death of Eric Garner.
"I would like to think that in our officer-involved shootings, that we are transparent as we can be as an organization," Sgt. Trent Crump, a Phoenix police spokesman, said. "We always have been and always will be concerned about what it is that our residents think about our role in this community and the levels of force that we use."
Witnesses and community leaders have already accused the Phoenix officer of using excessive force against Brisbon, contradicting the initial police account. A rally and vigil is planned for Thursday evening.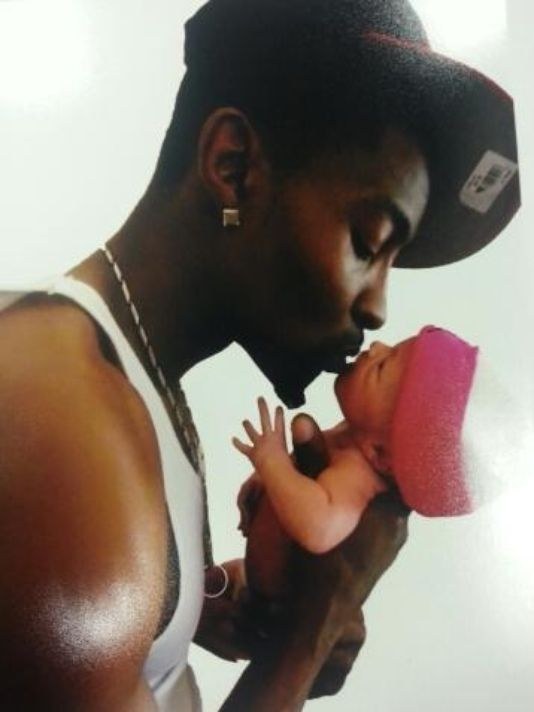 Officers said they were in the area of Interstate 17 and Greenway Road for a burglary investigation when they got a call around 6 p.m. Tuesday from a resident of an apartment complex who said a drug deal was going down in a black SUV Cadillac parked outside, said Crump.
When the unidentified police officer, a seven-year veteran, arrived at the SUV, he told Brisbon, who was the only person in the car at the time, to show his hands. According to officers, Brisbon instead put his hands in his pockets, prompting the officer to draw his weapon.
Brisbon then ran toward the apartments, and the officer gave chase until they got into a struggle inside the apartment complex.
"During the struggle, Brisbon put his left hand in his pocket and the officer grabbed onto the suspect's hand, while repeatedly telling the suspect to keep his hand in his pocket," Crump said. "The officer believed he felt the handle of a gun while holding the suspect's hand in his pocket."
Brisbon did not keep his hands in his pockets, so the officer fired two shots, Crump said.
Inside Brisbon's pocket was a bottle of Oxycodone pills.
A witness, Martin Rangel, lives in the floor above where the shooting took place and said he heard banging and then a gunshot.
"It was so loud, I heard the vibration through the floor," Rangel said. "I ran to the window, and that's when I saw the cop running out, or like, walking out, and he was cussing, you know, he was screaming, 'Fuck, fuck,' like upset that he shot the guy."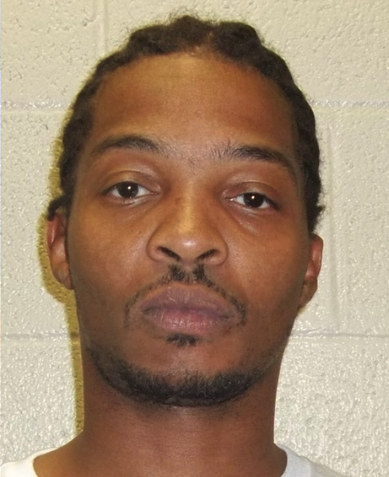 The Maricopa County attorney's office will decide whether the unidentified cop will face criminal charges.
Brisbon has prior convictions for driving under the influence, marijuana possession, and burglary. He was serving a five-year probation sentence for the latter offense. Officers said they found a jar of marijuana and a handgun in the SUV.
"Let's be very clear," Crump said. "The officer was doing what we expect him to do, which is investigate crimes that neighbors are telling him are occurring in that part of the complex."
Marci Kratter, an attorney for Brisbon's family, said they are considering a wrongful death lawsuit.