Missouri Student Charged After Black Student Burned With Hot Glue Gun
Missouri police said a 17-year-old student has been charged with third-degree assault after attacking another student with a glue gun.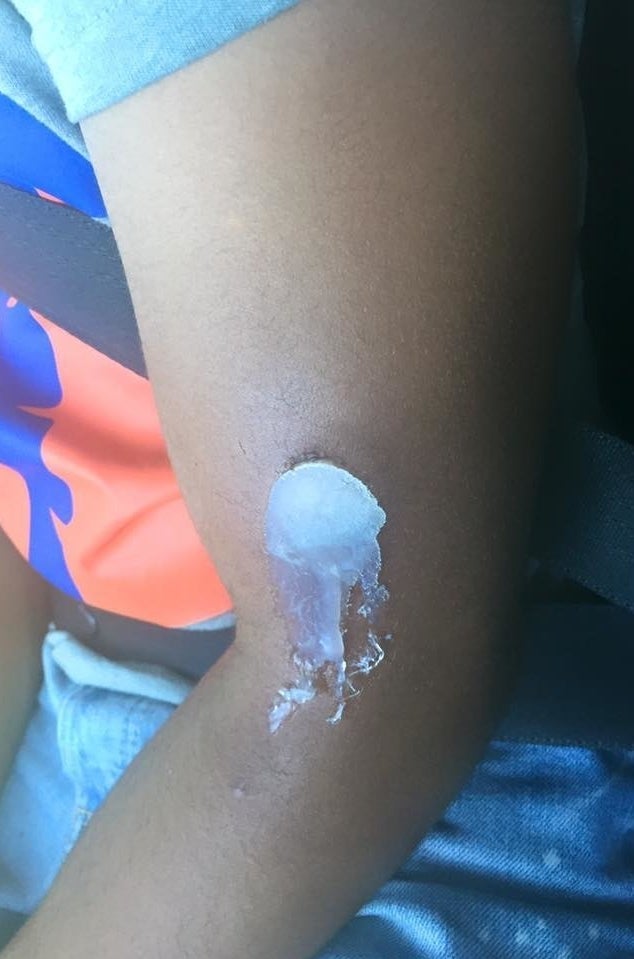 A Missouri high school student has been charged with assault after a mom said on social media last week that her black son was attacked with a glue gun at a St. Louis area high school.
Gabriel Vazquez, 17, was charged with third-degree assault, Ladue Police Department Chief Richard Wooten told BuzzFeed News on Monday.
Last week, Lynette Hamilton Ursery posted on Facebook on that her son, who she said is a sophomore but did not name, was repeatedly attack by another student at Ladue Horton Watkins High School on Nov. 10 with a glue gun. The alleged attack happened just two days after Republican Donald Trump's presidential win, which set-off a slew of racist and violent incidents across the US.
"Several times this student poked my sons arm with a hot glue gun, squeezed out a big blotch in my sons chair, not knowing he sat in it, resulting in his bottom being burned," Ursery wrote on Facebook. "That wasn't it. This student continued by squeezing out hot glue on a piece of paper and slapping it on my sons arm. He now has a 3rd degree burn."
She said she went to the school the next day to report the attack, but administrators wouldn't meet with her until the following week Tuesday. When that day finally came around, and she still had not heard from the school's principal, Brad Griffith, she posted the photos and comments about her son's injury online.
Wooten told BuzzFeed News that Ursery and her son came forward on Nov. 19 and gave a victim statement. Police are continuing to investigate the attack along with the school district.
"This is sickening, what is happening to our children and the response and action the district is taking when it comes to African-American students," Ursery added. "It saddens me."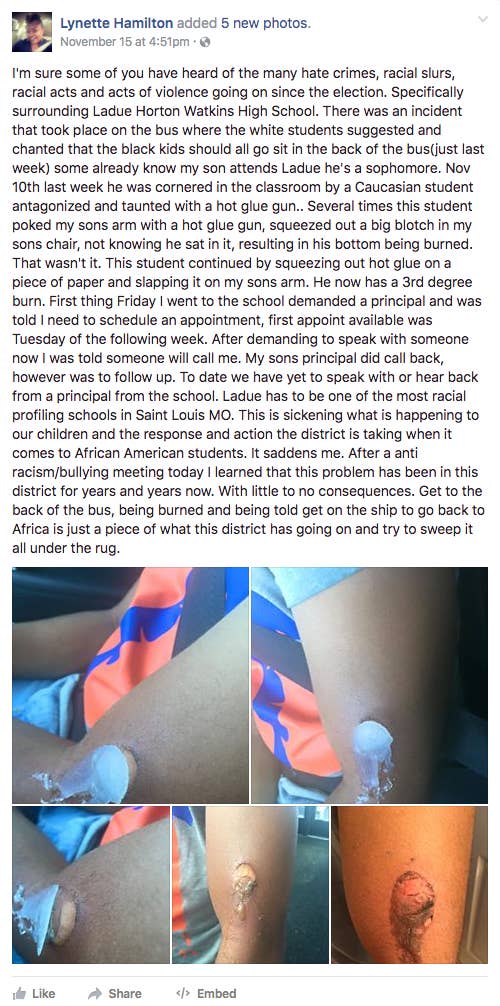 Ladue Schools communications director Susan Downing said in a statement to BuzzFeed News that the attack was not racially motivated, and that the student who was involved is hispanic. He was suspended for a week.
The statement also said that an administrator and a teacher had met with Ursery on Friday, and the principal spoke with her on the phone.
Wooten told BuzzFeed News that the 15-year-old victim said that the attack could have been racially motivated, but that Vazquez said it was not racially or politically motivated and described it as part of a game that they regularly played.
"Apparently they would put this hot glue in the palms of their hands to see who could hold it the longest without taking it off," Wooten said.
Vazquez also told police that he knew the victim well and they had been in class together since the beginning of the year.
On the same day of the attack, a group of white students were heard chanting Trump's name toward black students on the school bus, and one offender allegedly said black students should "sit in the back," the St. Louis American reported. Two students were also disciplined for this incident, Downing said.
Ursery said on Facebook on Wednesday that she has now talked to school officials, but only connected with the Board of Directors after attending a meeting held on Tuesday.
"I've spoken with the board of directors as of yesterday ONLY because they held the emergency meeting because of the school bus incident. Not because they contacted me back or followed up with me because I went to the meeting and spoke about it and media was there," Ursery said.
The punishment of the student who attacked her son was not severe enough, she told KMOX, calling it "unacceptable."
"There was an African-American student, a couple of years ago, that was charged with attempted assault on another student," Ursery said. "He was expelled for 180 days … because he was African-American."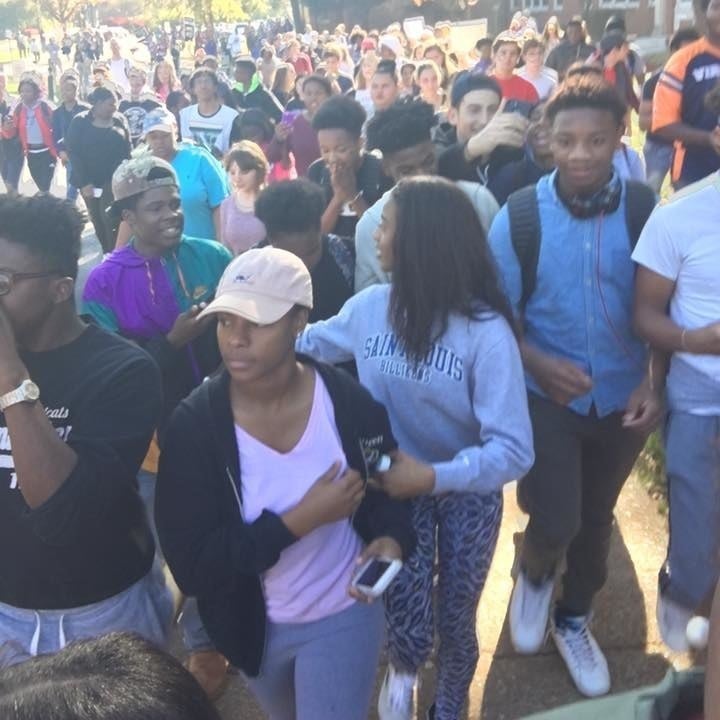 In response to the two incidents and other racial tension, about 200 Ladue High School students walked out of class on Wednesday in protest, FOX 2 reported.
"District staff members at every level are deeply concerned about the incidents that have occurred at our high school in the last few days," the school district said in a statement shared with BuzzFeed News. "We are a district that believes in providing our students not only with academic opportunities, but also with opportunities to learn and grow in a safe and inclusive environment. Clearly, we have work to do, but we remain committed to providing a safe and positive learning environment for all of our students."
Before the walkout, the school held the a board meeting where teachers, parents, and students addressed racial tension in the area. St. Louis County NAACP officials attended the meeting, according to a statement. The group plans to meet again on Friday with the school district officials.
"Our discussion will not just be limited to last week's incident, but allow for a greater conversation around resources for African American achievement and a firm discipline policy for racially charged incidents," the St. Louis NAACP said. "We stand with the students that courageously exercised their constitutional right to protest yesterday and today."