Helicopter Down Near The Border Of North Korea
A U.S. military helicopter crashed on Tuesday near the North Korean border, a South Korean defense official said, with no reported casualties. UPDATE: U.S. Military says crashed helicopter was a CH-53D Sea Stallion taking part in a drill.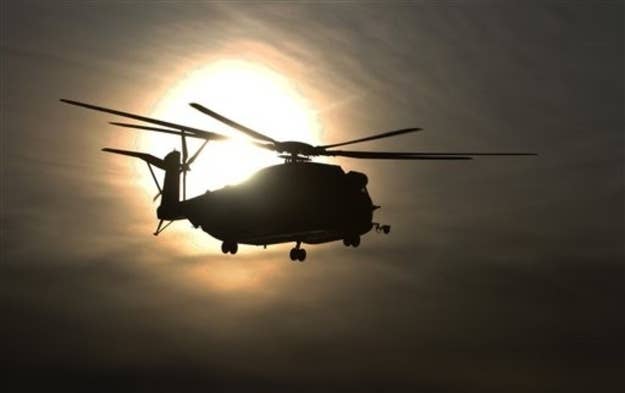 SEOUL (AFP) - The helicopter, identified by the Yonhap news agency as a UH-60 Black Hawk, came down in Cheolwon county, which touches on the border with North Korea, a defence ministry spokesman told AFP.
The precise cause of the crash was not immediately clear, but the incident occurred during ongoing South Korea-US joint military exercises.
Yonhap quoted emergency rescue workers as saying the 12 service personnel on board the helicopter had survived the crash, which comes at a time of heightened military tensions on the Korean peninsula.
[Source AFP]