Former quarterback Colin Kaepernick, who led the San Francisco 49ers to the Super Bowl in 2012, became even more famous in 2016 when he started kneeling during the national anthem in protest of police brutality toward people of color, sparking a movement.
The gesture spread to other players this year after repeated criticism from President Donald Trump, who called on the NFL to fire players who refused to stand during the anthem, prompting displays of solidarity across the league.
Although Kaepernick has remained unemployed this season, and even filed a grievance alleging NFL owners "colluded" to deprive him of job opportunities, he has started receiving accolades for his actions.
He was recently named Citizen of the Year by GQ, landing on the magazine's cover, and on Monday received the ACLU's award for Courageous Advocate.
On Tuesday, Kaepernick was in New York City for the Sports Illustrated Sportsperson of the Year awards to receive the Muhammad Ali Legacy Award, which is given to athletes who promote change. To present the award, Trevor Noah announced a surprise guest — Beyoncé — would be taking the stage.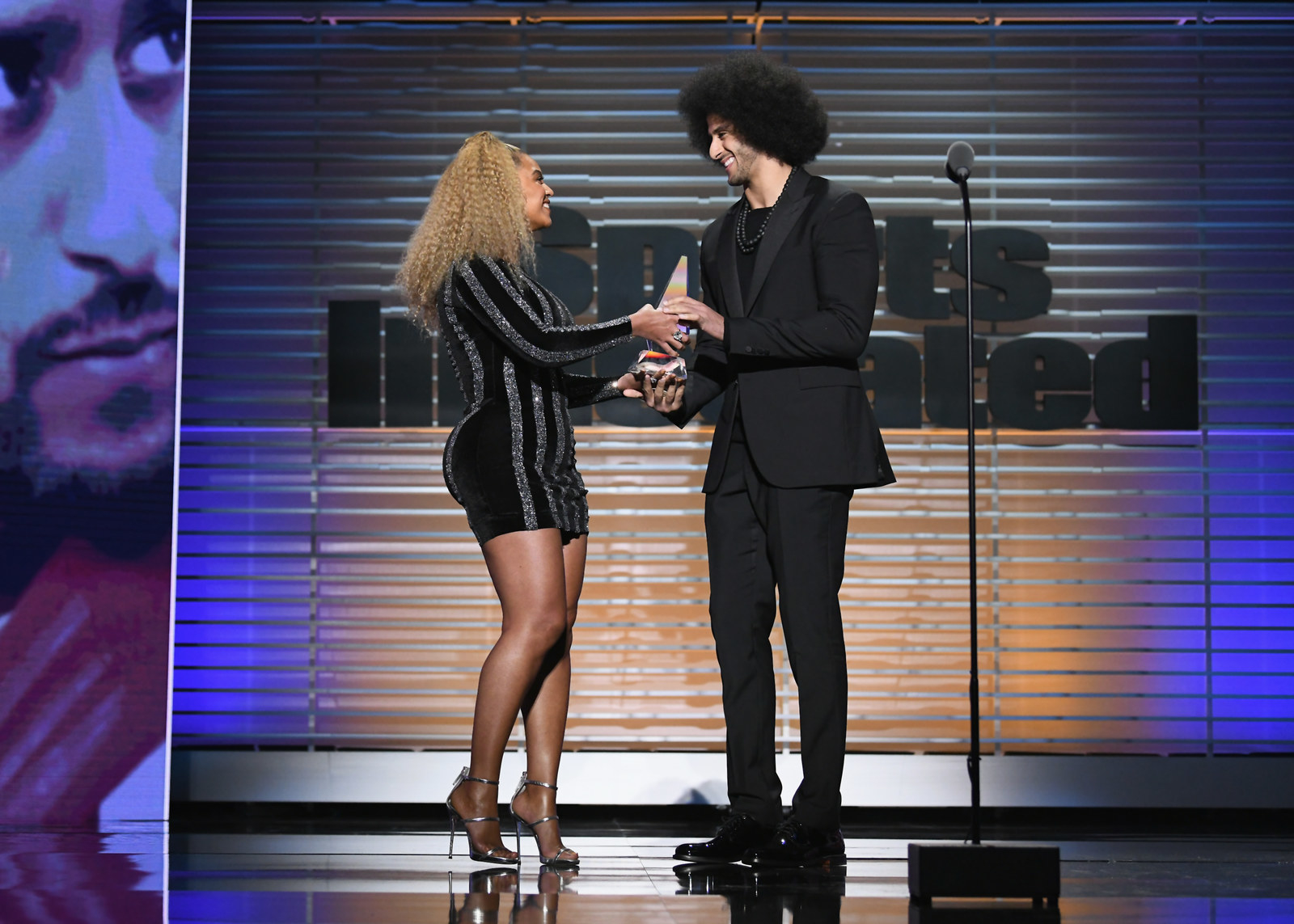 Beyoncé said it felt "so good" to present the award to Kaepernick, whose actions she described as "selfless."
"It feels so good to be here on such a special night of appreciation," Beyoncé said after taking the stage.
"Thank you, Colin Kaepernick. Thank you for your selfless heart and your conviction," she said. "Thank you for your personal sacrifice."
"Colin took action with no fear of consequence or repercussion — only hope to change the world for the better, to change perception, to change the way we treated each other, especially people of color," she said.
"We are still waiting for the world to catch up."
"It's been said that racism is so American, that when we protest racism, some assume we are protesting America. So, let's be very clear: Colin has always been very respectful of the individuals who selflessly serve and protect our country and our communities and our families. His message is solely focused on social injustice for historically disenfranchised people. Let's not get that mistaken."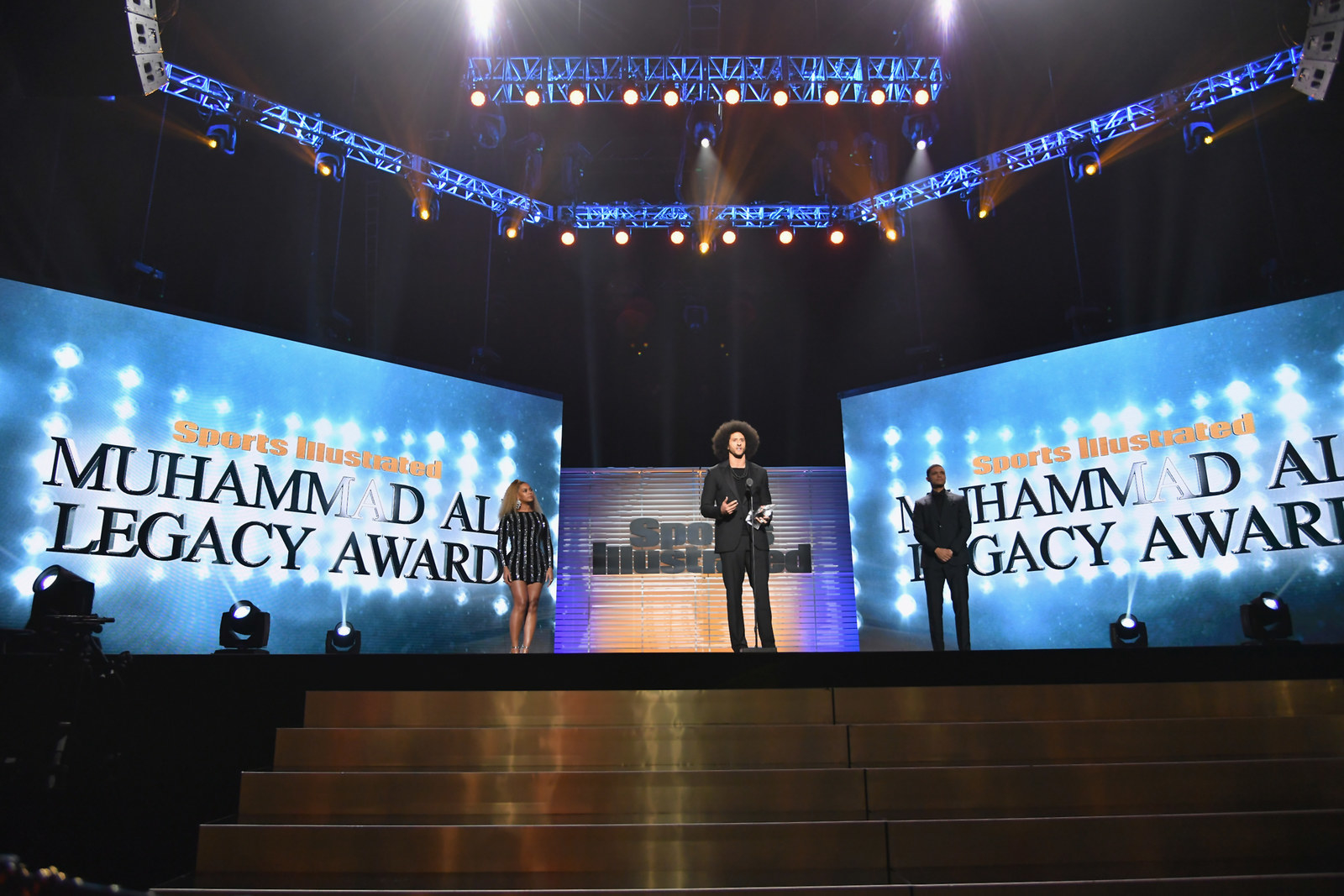 In an acceptance speech, Kaepernick promised that he would continue his work for social justice. "With or without the NFL's platform, I will continue to work for the people," he said.
The athlete said he hoped to carry on the legacy of Ali, who "mentored me without ever meeting me."
"The footprints he leaves are large," Kaepernick said, "and his life is and has been a multi-textured tapestry that is rich in love, wisdom, life lessons, and human kindness. I can only hope that I'm taking steps toward walking on the footsteps that he has left behind for the world to follow."
Needless to say, people were excited to see Beyoncé give the award to Kaepernick.