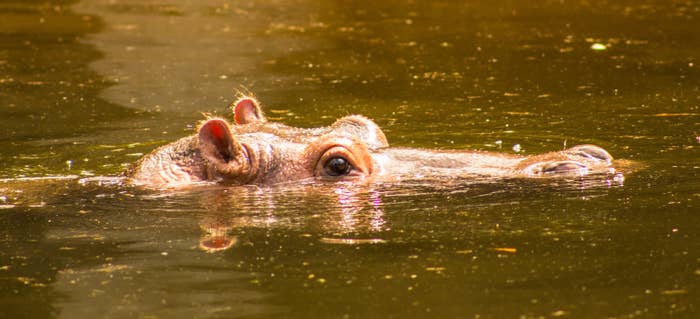 Last month, residents of El Salvador mourned the death of a beloved hippopotamus, Gustavito, after the national zoo claimed he died as a result of a brutal beating by trespassers, but new evidence suggests that the animal likely died from poor care.
The 15-year-old hippo, who has been the National Zoological Park in San Salvador for most of its life, died on Feb. 26 after suffering for days.
Government officials, citing information from the zoo, said Gustavito suffered "multiple blows on different parts of the body" from "blunt and sharp objects" in an attack a few nights before he died, according to CNN.

Zoo Director Vladen Henríquez had held a news conference and claimed someone likely entered the animal's enclosure at night and beat him with "blunt and sharp objects." He even said rocks and pieces of metal were found in the area, according to the Associated Press.

Henríquez claimed Gustavito had wounds on his feet and in his cheeks that could have been caused by an ice pick.

"There were injuries inside his mouth," probably inflicted "when the animal tried to defend himself," Henríquez said, according to CNN.

The account of Gustavito's brutal attack stood out even in a country accustomed to violence — this year alone, an average of 10 people have been killed every day.
But an autopsy revealed no puncture marks, the Agence France-Presse reported.

Instead, a forensic report shows Gustavito died from pulmonary hemorrhaging, or bleeding from the lung, state prosecutor Mario Salazar said.
Culture Minister Silvia Elena Regalado said she had not ruled out the possibility of an attack on the hippo, but a workers' union in her department said Gustavito had been sick for at least 17 days before its death.

Some, including environmental activists, have pointed to the fact that the zoo's account seems nearly impossible, especially considering how powerful and aggressive hippos are, with males like Gustavito weighing an average 3,000 pounds.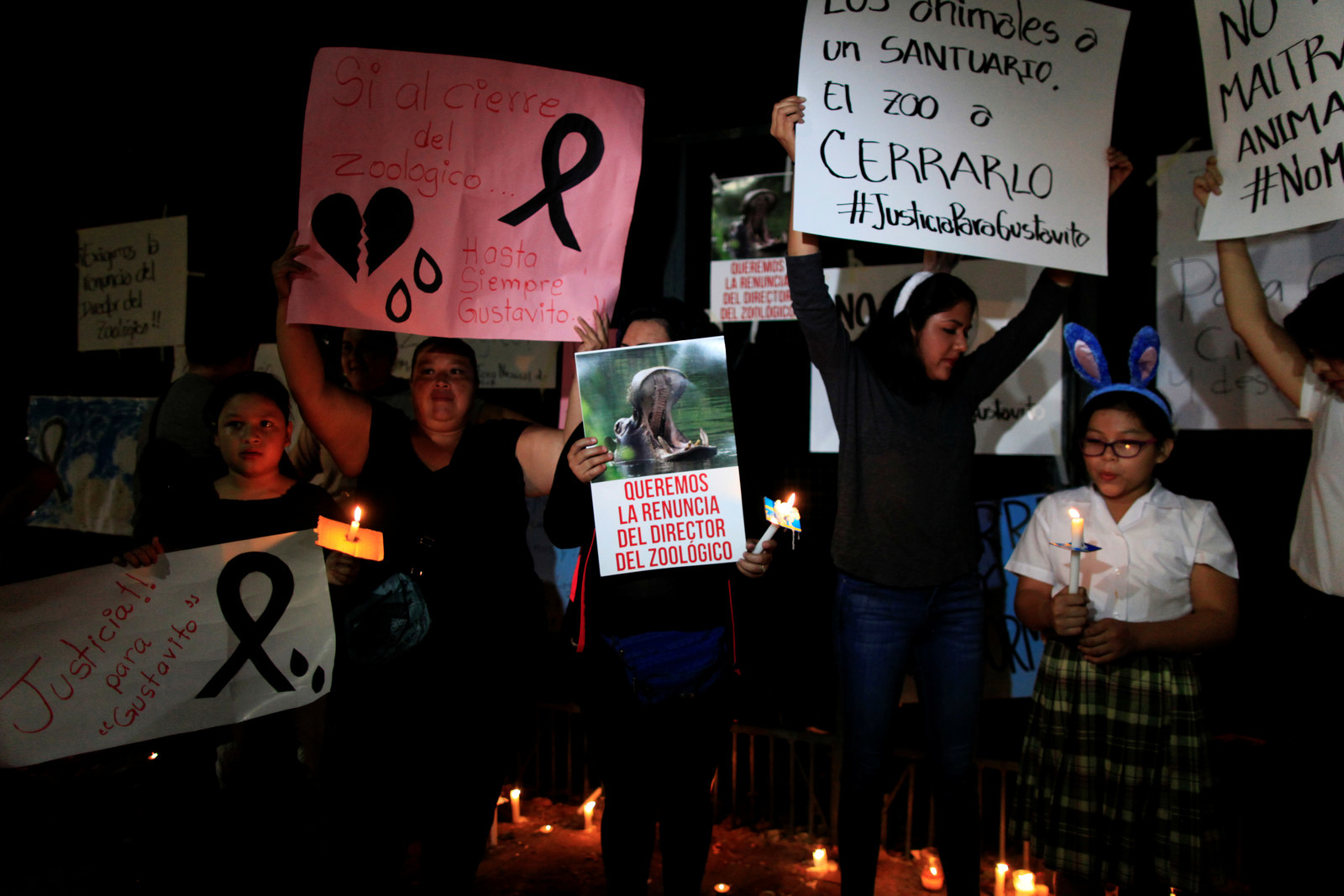 Following Gustavito's death, Salvadorans expressed an outpouring of love for the animal, leaving flowers outside the gate of the national zoo, which is closed until further notice, and held candles and prayer vigils.

On social media, people wrote messages to Gustavitio using the hashtag #TodosSomosGustavito, which means "We're all Gustavito."