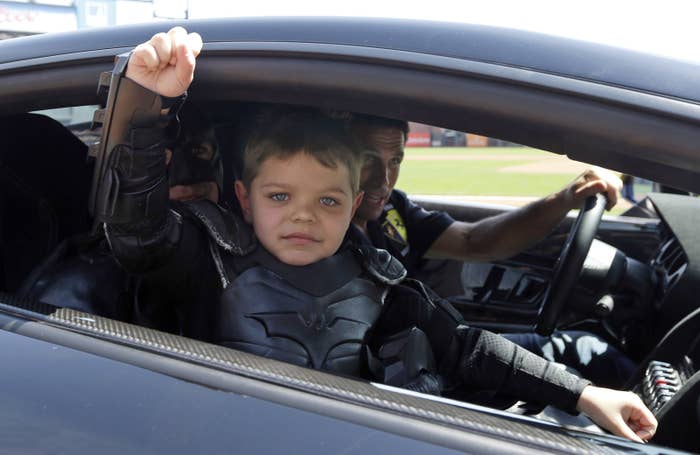 Miles Scott, who stole everyone's heart as a 5-year-old leukemia patient when he took over San Francisco as Batkid in 2013, has been in remission for five years, the Make-A-Wish Foundation announced.
Scott is now 10 years old and has reached the important milestone, which for many is the point when someone can be considered cancer-free. BuzzFeed News reached out to Make-A-Wish, which organized the citywide event, for more information.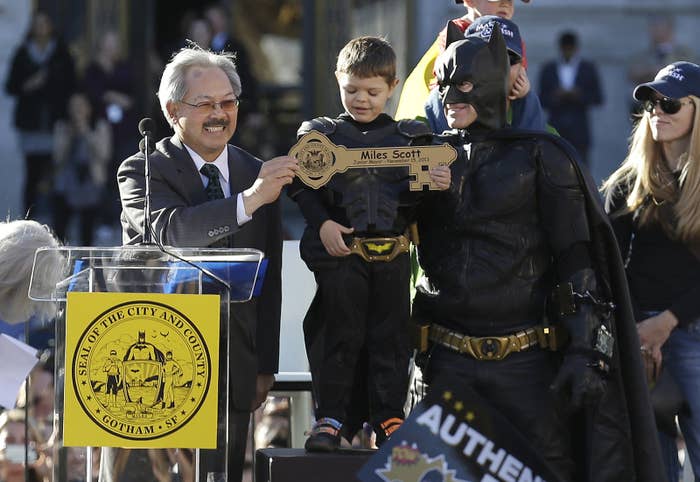 In 2013, Scott told Make-A-Wish that he wanted to be Batman for a day. The nonprofit is known for arranging experiences (aka granting wishes) for kids with critical illnesses.

With the help of the late mayor Ed Lee and more than 20,000 volunteers, the city of San Francisco was transformed into Gotham to make Scott's dream come true. The San Francisco Chronicle printed a special issue for Scott's "bat day." The police chief specially asked for the then 5-year-old's help to stop the Riddler from destroying the city, and even President Obama sent Batkid words of encouragement.

Scott's simple wish to be a superhero spread around the internet and melted even the coldest of hearts, prompting crowds of onlookers and well-wishers to turn out for the staged event.
The crime-fighting hero was diagnosed with leukemia when he was just 18 months old, and his wish marked the end of his treatment, which was almost five years ago on Nov. 15, 2013.
Scott is now in fifth grade, and loves science and robotics. He also plays in the Little League, and helps his family on their farm — recently selling his first market goat at the local fair.
You can watch a video of the day Scott took over as Batkid here: