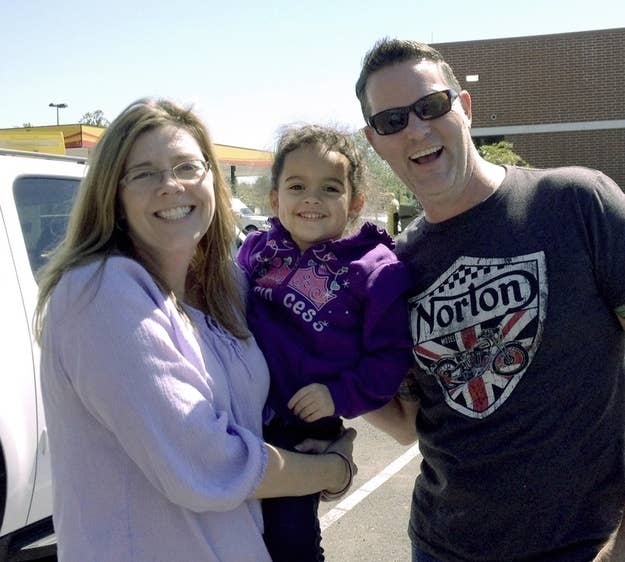 Hours after the Oklahoma Supreme Court decision dissolved a temporary court order leaving the child with her father and his family, 4-year-old Veronica was handed over to the Capobiancos, her adoptive parents. The Capobiancos and the girl's biological father, Dusten Brown, had fought for years over custody of the girl.
In 2009, Dusten Brown, an enrolled member of the Cherokee Nation, was a soldier in the Army, stationed in his home state of Oklahoma, when his fiancée, Christy Maldonado, became pregnant. He said he would support her if she married him — then she broke up with him.
In a text message Maldonado told Brown he could either give up his parental rights or pay child support (although states rarely link parental rights to the payment of child support), The Los Angeles Times reported. He texted her back that he would give up his parental rights.
Unbeknownst to Brown, Maldonado picked the Capobiancos to adopt the child. The couple, Matt and Melanie Capobianco, were present for the baby's birth — Matt cut the umbilical cord — and they took custody of Veronica shortly after.
Four months later, days before deploying to Iraq, Brown signed a document formally giving up his parental rights to Maldonado, but when he realized he was agreeing to an adoption, he tried to stop it.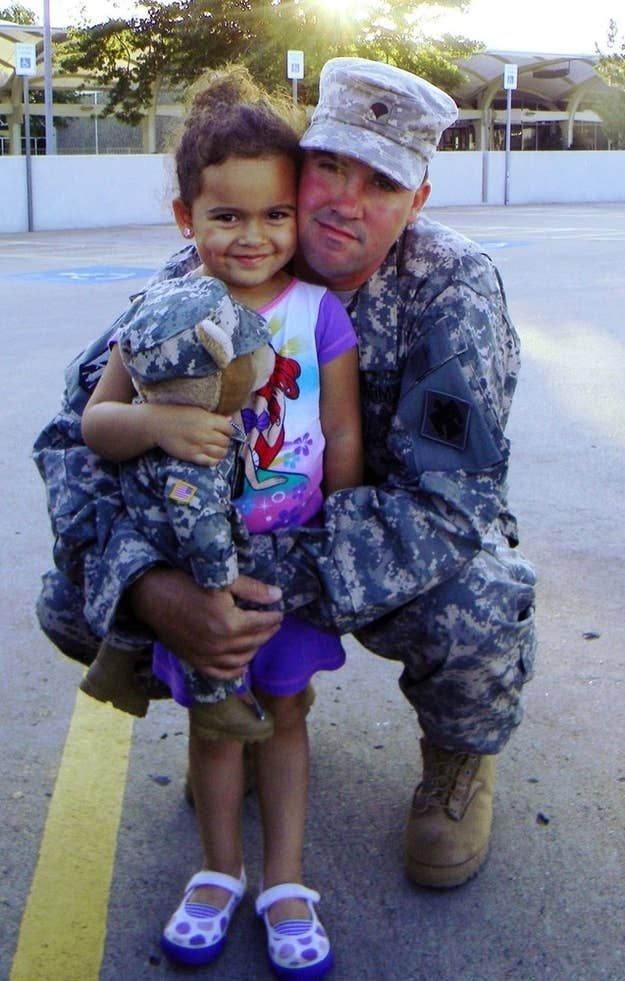 What followed was a four-year legal battle, beginning in South Carolina courts, going to the U.S. Supreme Court, and ending up in Oklahoma courts.
Brown invoked the the federal Indian Child Welfare Act, which was passed in 1978 with the intent of reducing the high rates of Native American children being adopted by non-Native American families. Brown argued the tribe was never notified of the proposed adoption, as required by the law, and therefore the adoption could not proceed.
Veronica lived with her adoptive parents in South Carolina until she was 27 months, when Brown was awarded custody under the Indian Child Welfare Act by the South Carolina courts. The young girl then lived with Brown and his family in Cherokee Nation.
In June 2013, the U.S. Supreme Court ruled the Indian Child Welfare Act does not apply to this case, because Brown hadn't helped during the pregnancy or had physical custody of the girl when the adoption proceedings began.
A South Carolina court then finalized the Capobiancos' adoption of the girl and ordered Brown to hand Veronica over. In a final attempt, Brown turned to Oklahoma courts appealing orders certifying the adoption. After the Oklahoma Supreme Court ruled it would not intervene in the case, the girl was transferred to the Capobiancos.
Brown is now facing extradition to South Carolina to face a charge of custodial interference for failing to hand over the girl.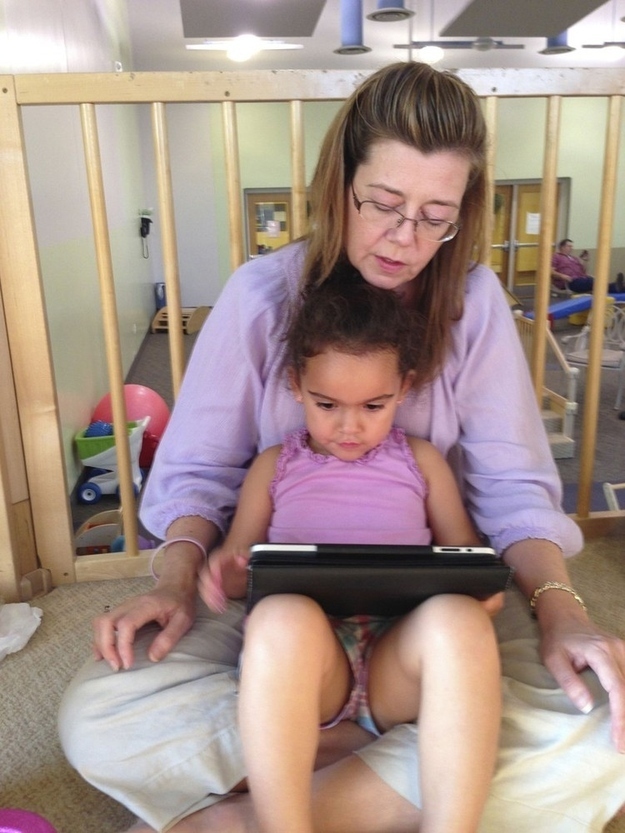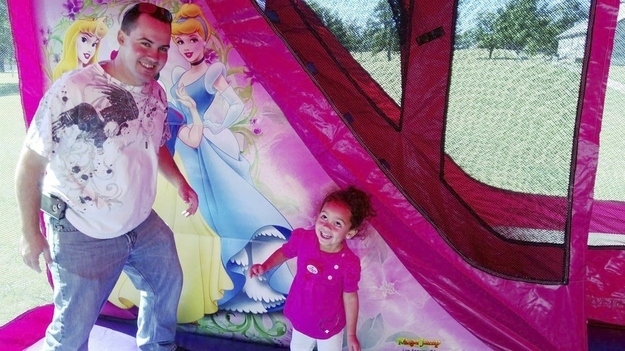 It is not clear whether Brown will be allowed visitation rights. The Capobiancos have verbally promised to allow the girl's biological father visitation, but Indian Country Today accused them of using the negotiations as photo opportunities and having no actual intention of making a deal.
Shortly after the Oklahoma Supreme Court ruling, Veronica's extended family, which included her grandparents, her father, stepmother, her half sister, and a half dozen cousins, told the young girl they loved her and said their goodbyes, before a tribal attorney drove her a short distance to where the Capobiancos were waiting.
"Dusten Brown was just as brave today as he was when he fought for our country in Iraq," Cherokee Nation Attorney General Todd Hembree said in a statement. "Although this is not something any parent should ever have to do, we could not be more proud of the dignity and courage with which he carried himself."
"Veronica Brown will always be a Cherokee citizen," Hembree added, "and although she may have left the Cherokee Nation, she will never leave our hearts."
After the girl's transfer to the Capobiancos, the National Indian Child Welfare Association put out a statement saying it was saddened by the events.
"The legal system has failed this child and American Indians as well. Our prayers are with everyone concerned, but most of all with Veronica," said Terry Cross, the group's executive director.
Many Native American activists showed their support for Brown's case during the four-year legal dispute.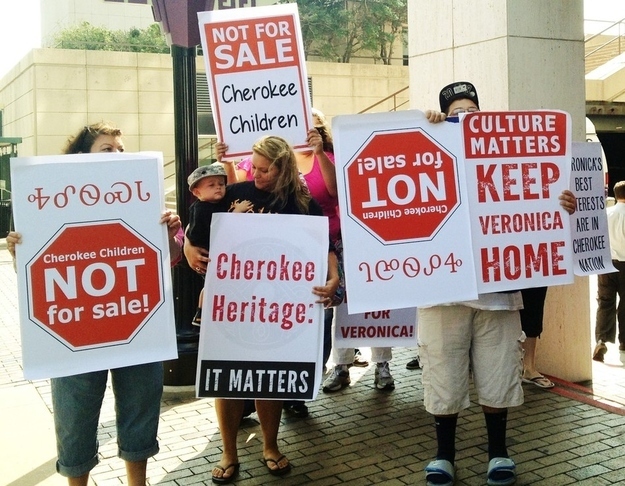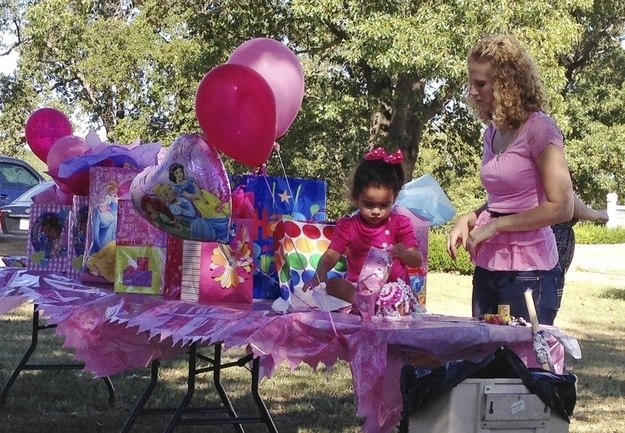 The case also raises many questions about the adoption process and paternal rights. Some states, like South Carolina, give few rights to unwed fathers not profoundly involved with the child and the mother.
South Carolina is also well-known as a place to adopt children. Skeptics believe the payouts pregnant women receive for medical and living expenses, which can range from $5,000 to $40,000 or more, may be coercive.
Birth mothers, agencies and attorneys may also conceal adoptions, preventing birth fathers from asserting their rights. When Christina Maldonado went to an Oklahoma hospital to give birth to Veronica, she was on "strictly no report" status, preventing inquirers like Brown from learning that she had been admitted, reports The Post and Courier.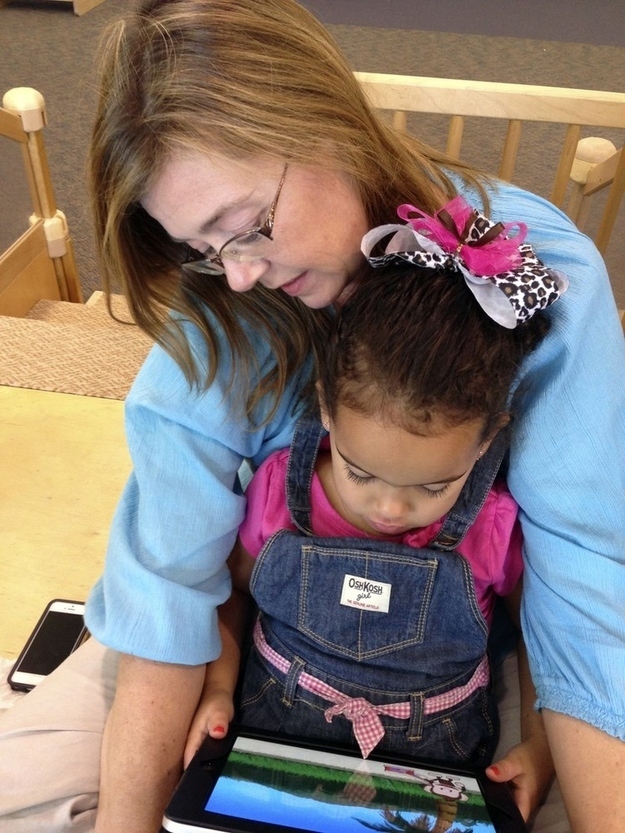 The case also re-raised many questions about Native American adoptions to non-Native American families. The Indian Child Welfare Act was enacted in 1978 because of the high removal rate of Native American children from their traditional homes. Before the law was passed, 25 to 30% of Native American children were being removed from their homes for adoption.
The blog American Indian Adoptees focuses exclusively on issues these children face, sometimes called "split feathers" and "lost birds." Research by The First Nations Child & Family Caring Society of Canada found some of these children grew up wondering about their identity and found patterns of emotional distress, called Split Feather Syndrome.