Officials Identify Seven Canyoneers Among At Least 19 Killed In Utah Floods
The seven were killed when they were washed away by the historic flash floods while in a narrow valley in Zion National Park on Monday. Twelve other people were also killed when floodwaters swept away vehicles.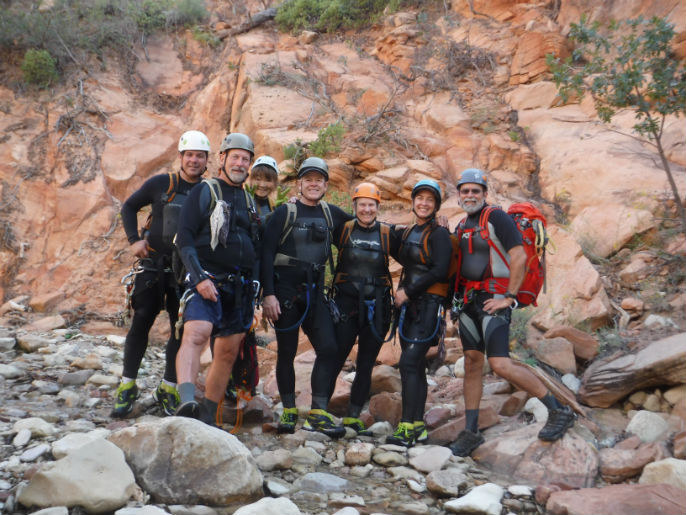 Officials on Thursday identified seven canyoneers who were among at least 19 people killed when flash floods swept through southern Utah earlier this week.
The group had been canyoneering in Zion National Park's Keyhole Canyon when they were washed away by floodwaters on Monday.
Park officials named them as California residents Mark MacKenzie, 56; Linda Arthur, 57; Steve Arthur, 58; Gary Favela, 51; Muku Reynolds, 59; and Robin Brum, 53. Don Teichner, 55, of Mesquite, Nevada, was also named among the dead.
"Our heartfelt sympathies go out to those affected by the flash flooding in Keyhole Canyon," park superintendent Jeff Bradybaugh said in a statement. "The canyoneers along with their families and friends are in our thoughts."
Steve Arthur had previously been identified by the Ventura County Sheriff's Office, where he had worked for 21 years.
"Steve was known for his tireless efforts working with local youth both on and off duty and possessed a huge compassion for humanity," the sheriff's office said in a statement.
Park officials said the group entered the narrow canyon on Monday afternoon, roughly an hour after the area was placed under a flash flood warning.
"It's probably the greatest loss of life since I've been here in my 14 years," park spokesman David Eaker told BuzzFeed News on Wednesday.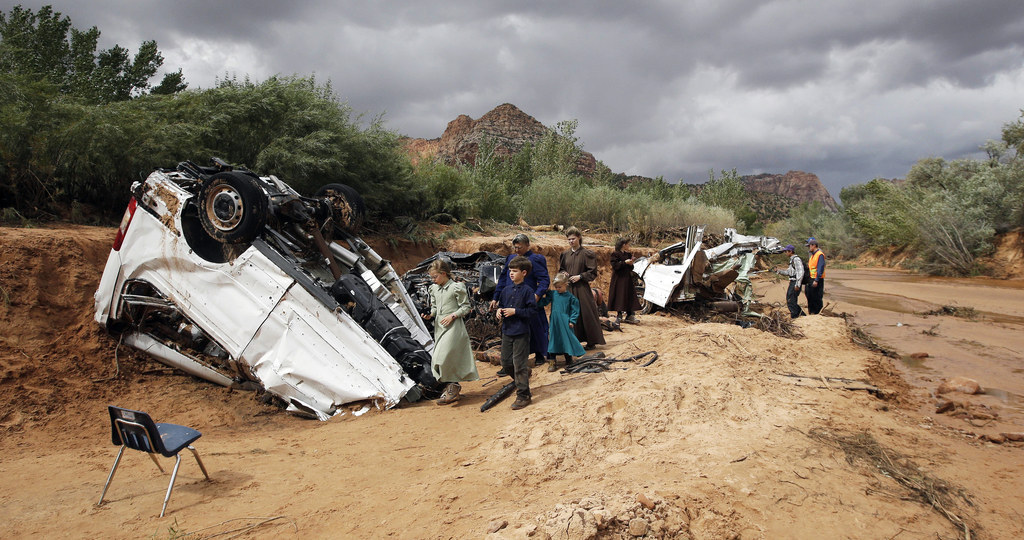 Twelve other fatalities occurred Monday near Short Creek — a mostly polygamous community made up of Hildale, in Utah, and Colorado City, across the border in Arizona — when flash flooding swept away two vehicles.
The fatalities were among two families, one traveling in a 15-passenger van, the other in a Chevrolet Suburban, the town's mayor, Philip Barlow, told reporters Wednesday.
He identified the dead as Josephine Jessop, Naomi Jessop — who were sister wives — and seven of their children in the van, as well as Della Black and two of her children in the SUV. All three women were sisters. Two sons survived. Tyson Lucas Black, 6, remains the last missing person, Barlow said.
The names of the children killed in the flood, ranging in age from 4 to 11, were not disclosed.
Speaking to reporters Wednesday, Joseph Jessop, the husband and father of those killed in the van, said "God is guiding in all things and we trust in him to heal our wounded hearts at this time."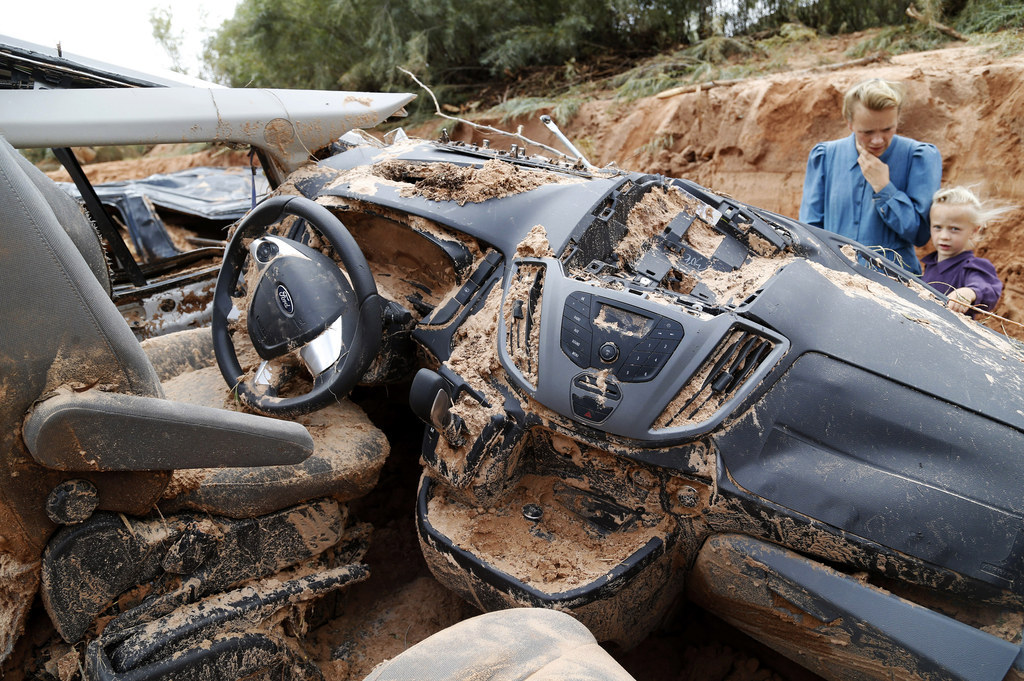 Officials previously told the Associated Press that the vehicles were stopped on a gravel road when they were hit by the rushing water.
"They were well back from the flood, but this was a very significant surprise flash flood that caught them unaware," Barlow said.
The toll marked the single deadliest flash flood event in Utah history, according to the National Weather Service in Salt Lake City.
The flooding, which prompted warnings that began Monday and continued well into Tuesday, also left authorities from multiple agencies scrambling to clean up and repair broken infrastructure.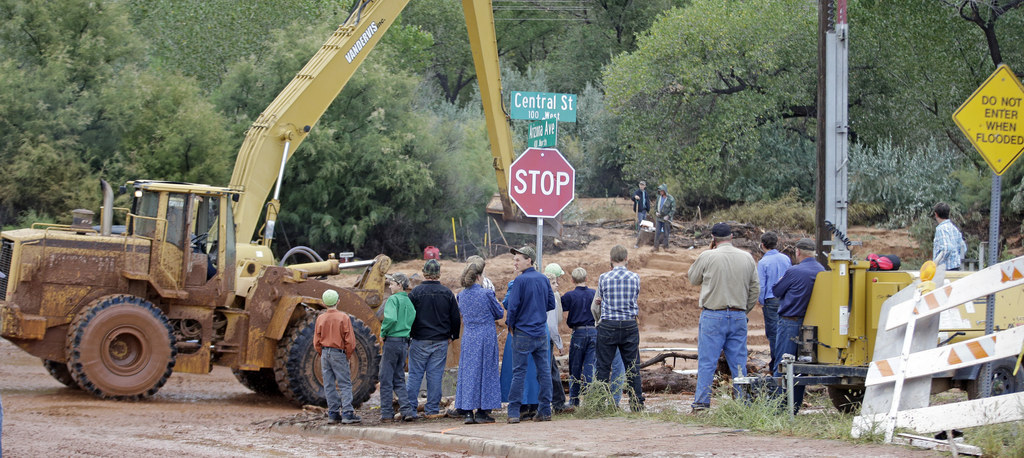 In Short Creek, images showed washed out roads and small crowds gathering to look at the rushing water.
The community is known as a bastion for the Fundamentalist Church of Jesus Christ of Latter-Day Saints, which is an offshoot from the mainstream Mormon church. The FLDS church is best known for practicing polygamy and was — and may still be — led by Warren Jeffs, who is serving a life prison sentence for charges related to rape and child sexual assault.
Much of Short Creek follows traditional Mormon city planning principles, with big square city blocks, but is unique for having numerous homes that are surrounded by tall, imposing walls. The community is also known for an extensive and mysterious surveillance network.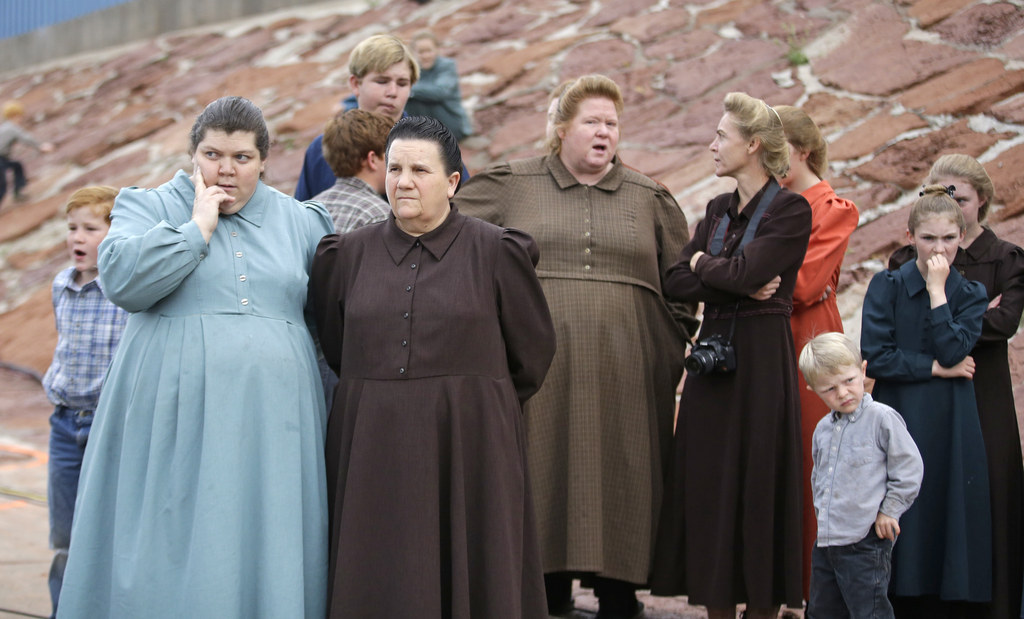 Last year, members of the Short Creek polygamous community were seen setting up tents around the town. The tents are a response to evictions from homes that used to be owned by an FLDS church trust but which are now controlled by the state.
The community sits below a red bluff on the back side of Zion National Park.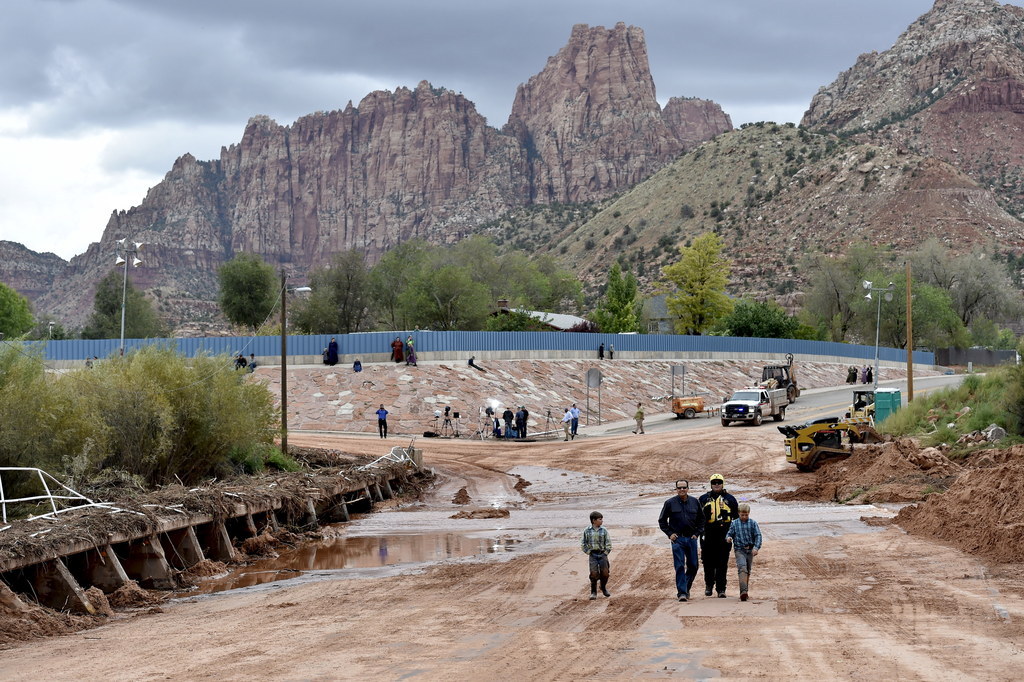 Philip Barlow called the flood an act of God.
"We're greatly humbled by this, but we realize that this is an act of God, and this is something we can't control," he told the AP. "We have to take what we receive and do the best we can."
As the searches and recovery continued Tuesday, Utah. Lt. Gov. Spencer Cox called the flooding "one of the worst weather-related disasters in the history of the state of Utah," the Deseret News reported.
"Our hearts are broken for the good people here of Hildale (and) Colorado City," Cox said.