At Least 31 People Killed In A Hospital Fire In Saudi Arabia
More than 100 others were injured Thursday when the fire broke out at a hospital in Jazan near the border with Yemen, local officials said.
At least 31 people were killed and more than a 100 injured after a fire broke out in a hospital in Jazan in Saudi Arabia, early Thursday morning.
The fire engulfed Jazan General Hospital before being put out by firefighters from 21 civil defense teams, the Saudi Civil Defense confirmed.
Those injured were transferred to other hospitals in the area, it added.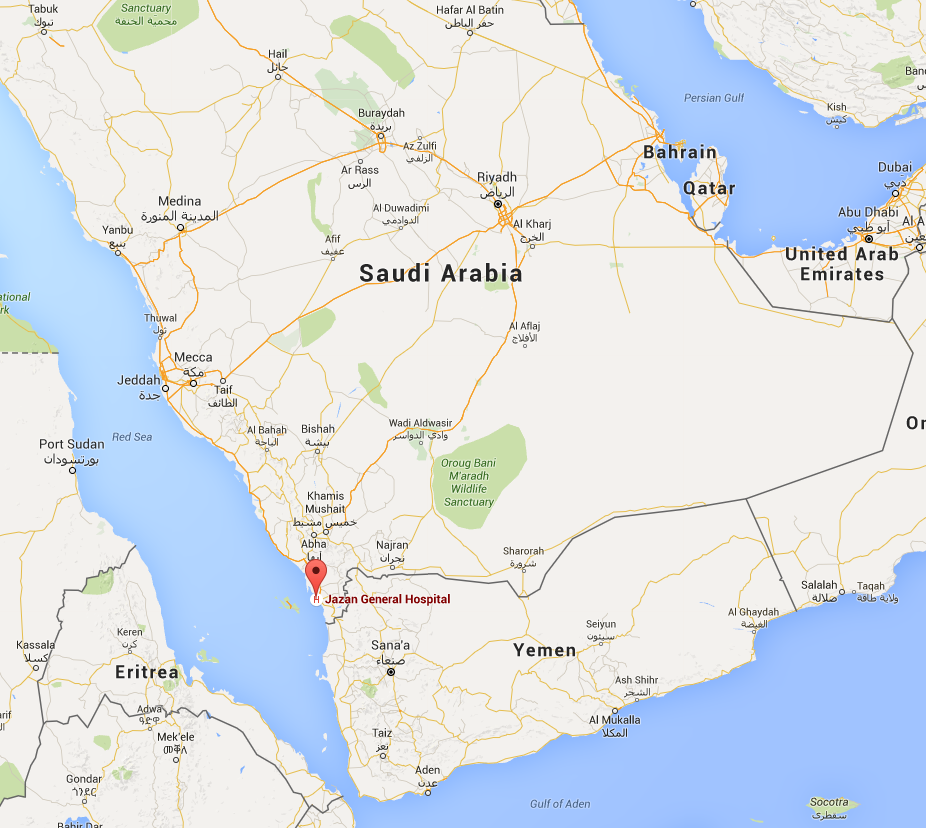 Video captured at the scene showed people attempting to escape from the hospital on a ladder while flames continued to burn.
Photographs published in Saudi daily Okaz showed rooms inside the hospital charred black.
The cause of the fire was not immediately known but an investigation is underway.
This is a developing story. Check back for updates and follow BuzzFeed News on Twitter.