At least 35 people were killed and 60 others injured Thursday evening in a suicide bombing at a Shiite mausoleum in Balad, Iraq, the Reuters reported.

According to reports, a suicide bomber ripped open a gate to the mausoleum around 11 p.m., allowing a second bomber and nine gunmen to storm the entrance and open fire on security forces and pilgrims visiting for Eid-al-Fitr, the holiday that marks the end of Ramadan.

Police said a third bomber was killed before he was able to set off his explosive.
The holy site also came under rocket fire during the attack claimed by ISIS, according to Reuters.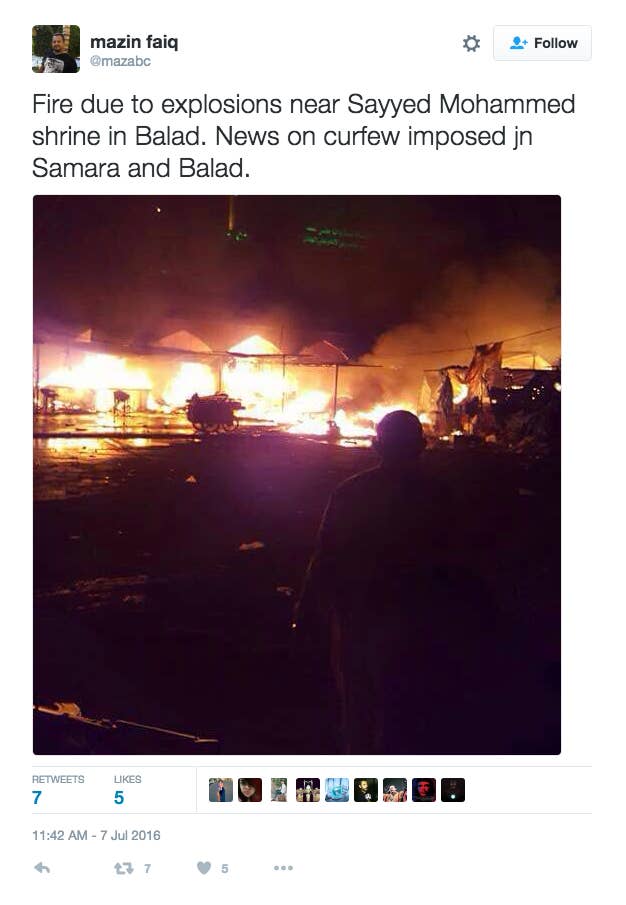 About two hours after the attack started, police said the situation was under control and that all 12 attackers involved in the incident had been killed, the AP reported.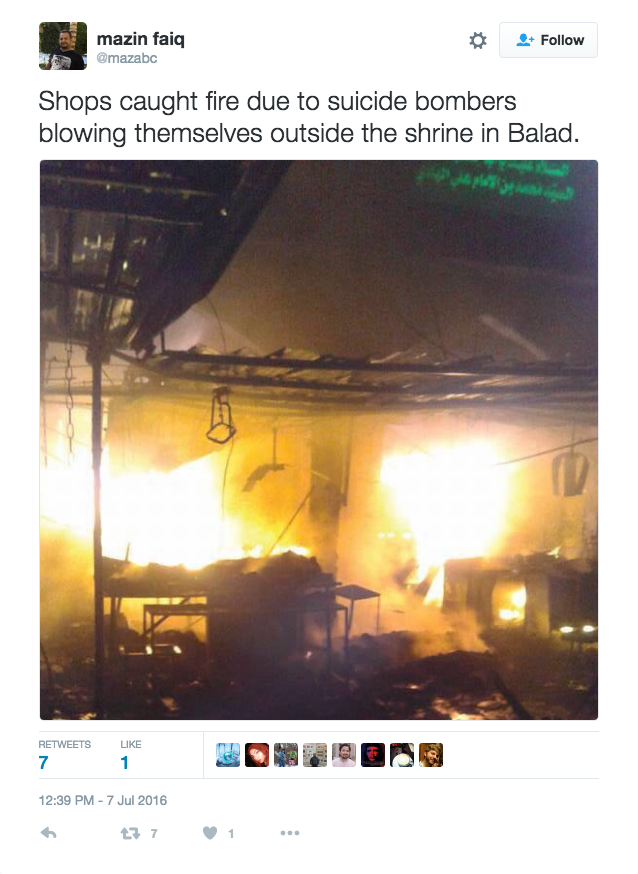 The bombing comes after nearly 300 people were killed Sunday in an ISIS attack in Baghdad, the deadliest bombing in Iraq since the U.S. invasion in 2003.
During Sunday's attack, two car bombs went off in predominantly Shiite areas — one in the commercial district of Karrada and the other in an area north of the capitol.
Following the attacks, there has been great unrest in Iraq with many people protesting while family and friends continue to identify the bodies of the dead.
This is a developing story. Check back for updates and follow BuzzFeed News on Twitter.